Transmission Fluid Helper
The variety of transmission fluids due to their composition and specific characteristics, so it is important to understand which one is right for your car.
Here you can check your automatic transmission fluid, and choose what type and capacity do you need for ATF change in your vehicle.
You probably won't deny the importance of using transmission fluid for your car's operation. Today, car owners have a wide range of transmission fluids available, so you may have a logical question — "What to choose?". Absolutely all transmission fluids have different characteristics and descriptions, as well as differences in price and, accordingly, quality.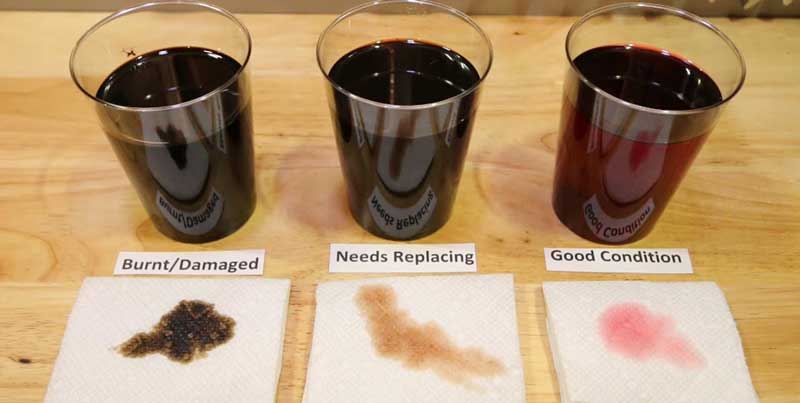 You can read the recommendations for the type of fluid that is suitable for your car brand in the operating instructions, but before reading this article, you will find a description of the different types of fluids and their impact on the transmission and performance of the car as a whole. If you are the car owner who is confused and does not know what type of liquid to choose, then this article will be useful for you, in it, you will find all the information you need.
The manufacturer of transmission fluids always indicate its characteristics, such as lubricants, anti-wear and anti-corrosion, and you can only make your choice in favour of one or another, based on the assessment of its characteristics:

protection against contamination of metal parts;
increasing the speed of rotation;
expansion of the temperature range;
creating the required viscosity level;
elimination of foaming and liquid oxygenation;
increasing the service life of the liquid;
increased cooling capacity and reduced temperature.
Types of Transmission Oils
Among the most popular to date, both among manufacturers and car owners of the properties of the transmission fluid are the lines MERCON and DEXRON. It is also worth noting the transmission fluid based on synthetic ATF, which guarantee the extension of its service life and resistance to high temperatures.
There are the following types of transmission fluids:




Type F. This type of transmission fluid has found its application mainly in cars produced in 1980. It can not be said that it has wide popularity in the modern world but was very common earlier due to the fact that it provided a reduction in friction of the car parts. It is unlikely that you will often find this type of liquid on store shelves today because it is mainly designed for older car models.
The most popular series of transmission fluid at the present stage can be called Dexron and Mercon. Because of the similarity of the characteristics of talking about one of these types of liquid, mention and the second. Application of both types to ensure your car care and safety.
HFM liquids. They are characterized by resistance to the strong effects of friction of car parts. That is why its wide application is typical for cars that need to reduce friction parts. There's nothing more to add.
Liquids on a synthetic basis are widely used among cars owners of various brands and models. In its properties, they are analogues of Dexron and Mercon. Its use gives a guarantee of a high level of service of your car, namely: resistance to various temperature conditions, oxidation and friction. All these positive qualities of synthetic liquids have made it very popular among numerous car owners, even though its cost is quite high.
How to choose transmission fluid
You have already seen that today the automotive service market offers a wide variety of transmission fluids. In this regard, you have a question, how from such numerous to choose the one that is suitable for your car. A decisive role in this matter is the make and model of your car and the various car manufacturers give specific recommendations on the use of transmission liquids.
If we consider the situation on the market today, there you can find different versions of Mercon and Dexron, such as Mercon V and Dexron VI. These options are backwards compatible, meaning you can apply the Mercon V to a car that requires the Mercon III. Read the information below to give you an overview of the transmission fluid you need:
---
Type ATF+4.
Suitable for car brands: Dodge, Jeep, Chrysler.
---
Type Mercon V.
Suitable for car brands: Ford, Mercury, Lincoln.
---
Type Mercon LV.
Suitable for car brands: Ford (DuratecHE), Mazda (Europe/Asia).
---
Type Dexron VI.
Suitable for car brands: GM, Toyota (pre-2004).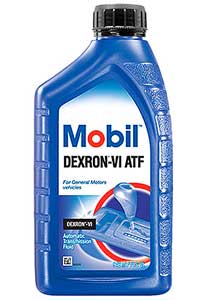 ---
Type ATF DW-1.
Suitable for car brands: All Honda (except CVT), Acura (except CVT).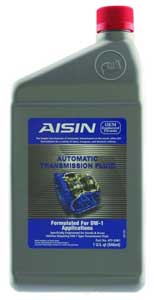 ---
Type Matic S, Matic K, Matic D.
Suitable for car brands: Nissan, Subaru, Infiniti.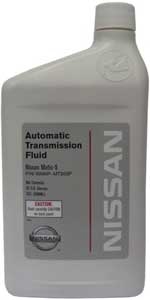 ---
Type Toyota ATF-WS.
Suitable for car brands: Toyota (2044 and later).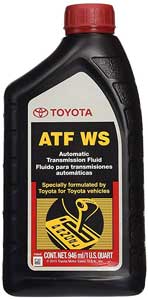 ---
Type ATF-TIV.
Suitable for car brands: most Toyota, Lexus, and Volvo, Some Audi and Volkswagen.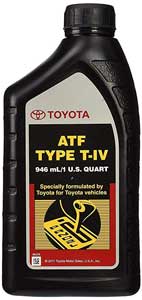 ---
Type SP-IV.
Suitable for car brands: Hyundai, Kia, Mitsubishi.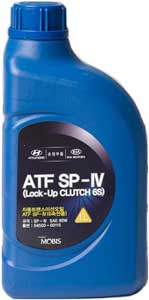 ---
Nissan/Mitsubishi NS2/NS3.
Suitable for car brands: Nissan, Mitsubishi, Jeep. Only for CVT!
---
Be sure to read your car's user manual. This will help you not to make a mistake and make the right choice from numerous transmission fluids.