Information about rebuild transmission U660E, U760E
Initially, this transmission was designed exclusively for front-wheel drive cars. A few years later its modification (U660E) was designed for installation on all-wheel drive sedans and crossovers. One of the features of this model is its increased reliability and durability. This transmission has proven itself as one of the best of the six-speed automatic transmissions. In terms of smooth ride and dynamic behavior, this modification of transmission significantly keeps ahead of the manual transmission.
U660E transmission problems
At proper operation the AT can work without repair for 10 years and run more than 200,000 km. At the same time, it should be noted that transmission U660E problems  is sensitive to the oil quality. Work on changing oil and filter elements in the transmission is recommended every 50.000 kilometers. The use of low quality lubricating compounds can cause severe damage of the transmission. In need of repair work of AT U660E you can use the ready-made repair kits that allow you to carry out a comprehensive repair of steel discs and friction clutches. In most cases the problems arise when AT has a high mileage. In rare cases, the solenoid and the valve body get out of order, and to repair AT U660E you should replace all these elements.
U660e transmission rebuild video
U660e Fluid change
Capacity: 6.94 qts
Fluid Type: Toyota WS 00289-ATFWS
Filter: BCK-044-0356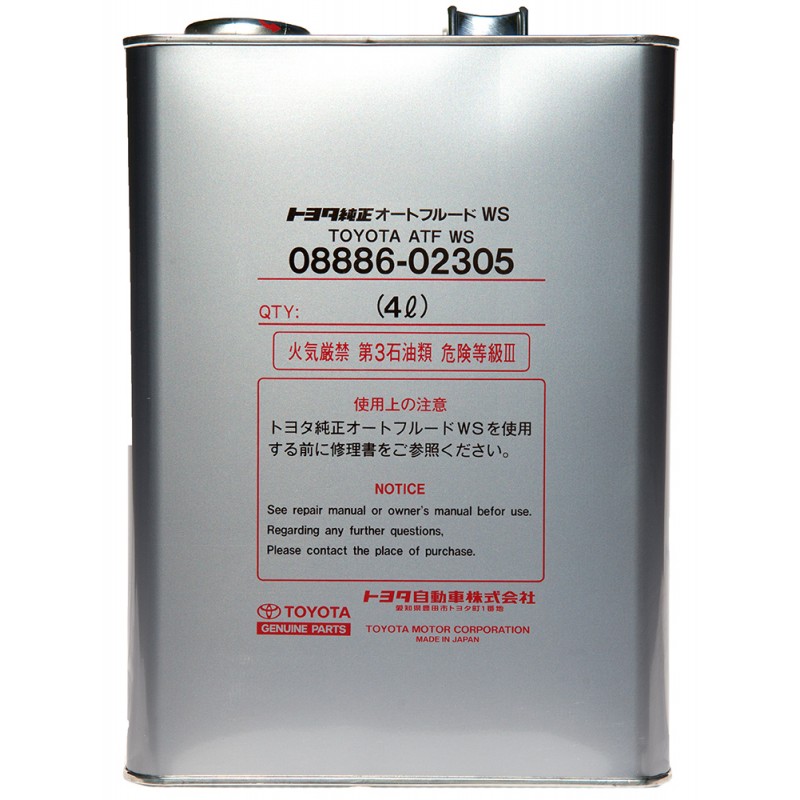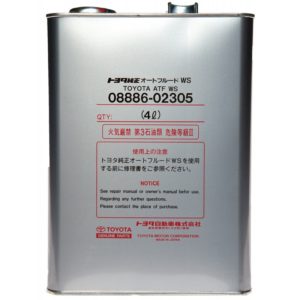 Drain and replace the transmission fluid
Replace the transmission filter
Clean the transmission screens
Drain the torque converter. This might require a drain plug hole to be drilled and taps into the torque converter.
Flush the transmission cooler
Flush the transmission cooler lines
Check the transmission line pressure in all gears
Check the resistance of all the solenoids
Scan the vans CPU for any pending error codes.
Inspect the rubber transmission mounts for cracks and dry rot
Re-torque the valve body bolts
Test drive the vehicle
setTimeout(function() { let script = document.createElement(«script»); script.setAttribute(«src»,»//pagead2.googlesyndication.com/pagead/js/adsbygoogle.js»); document.body.appendChild(script) }, 5000);



Transmission scheme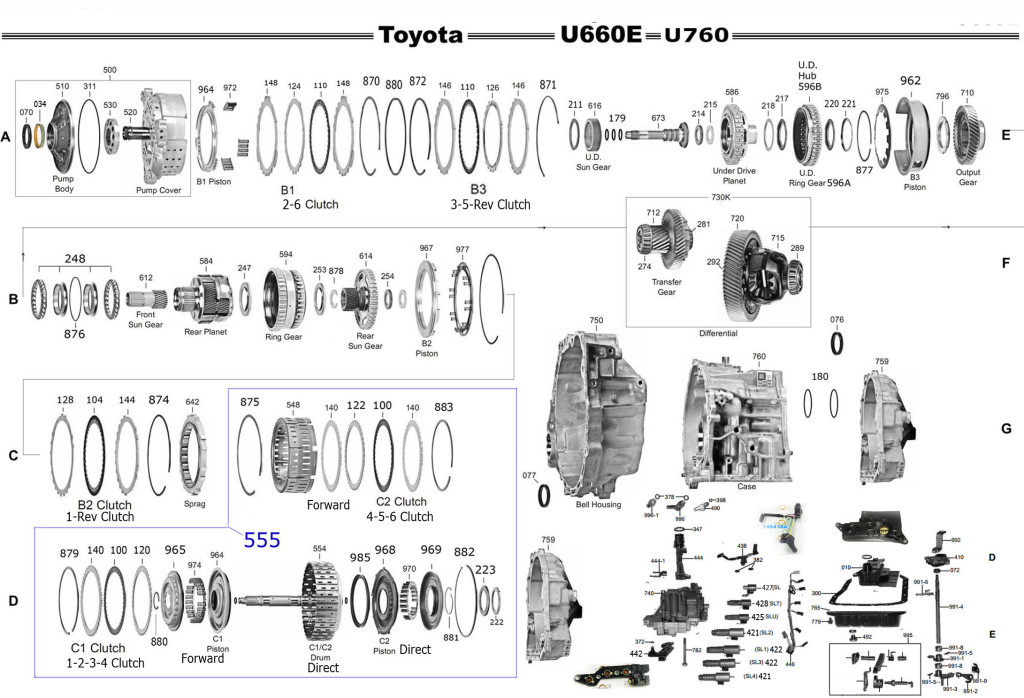 Valve Body U660/U760E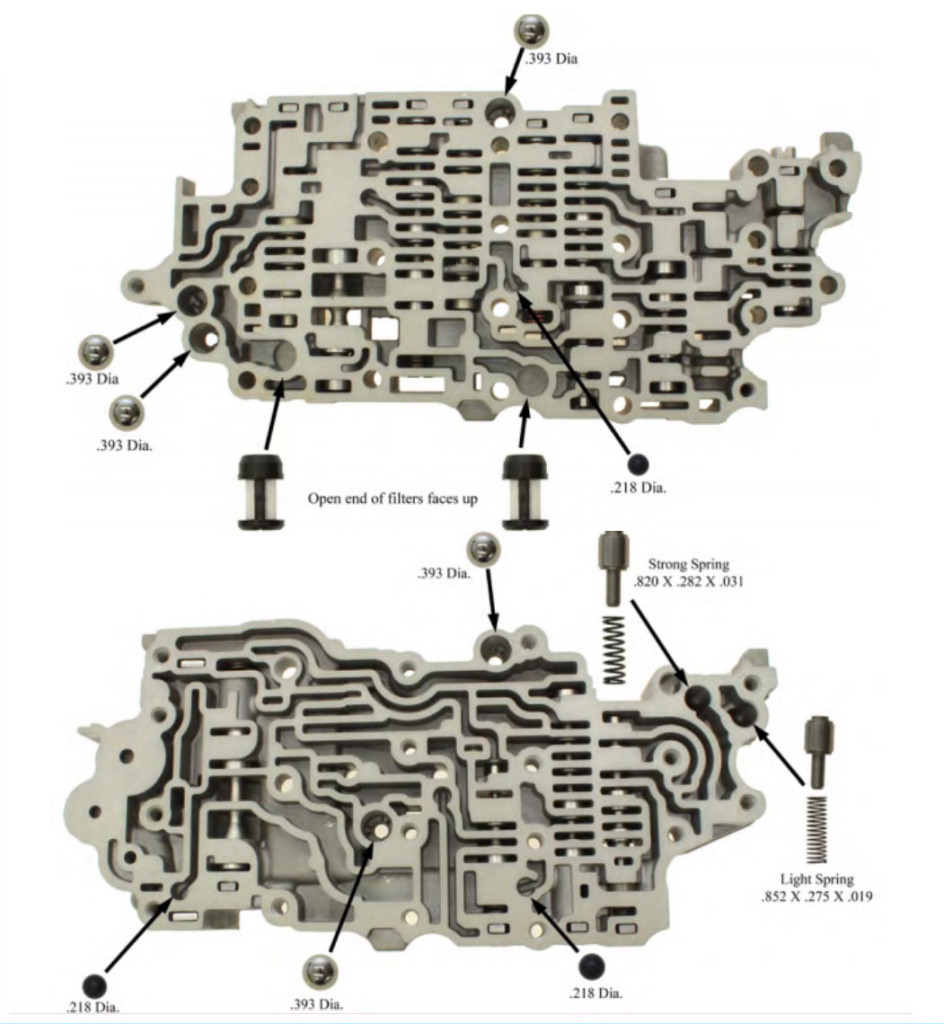 U660E Fluid Refill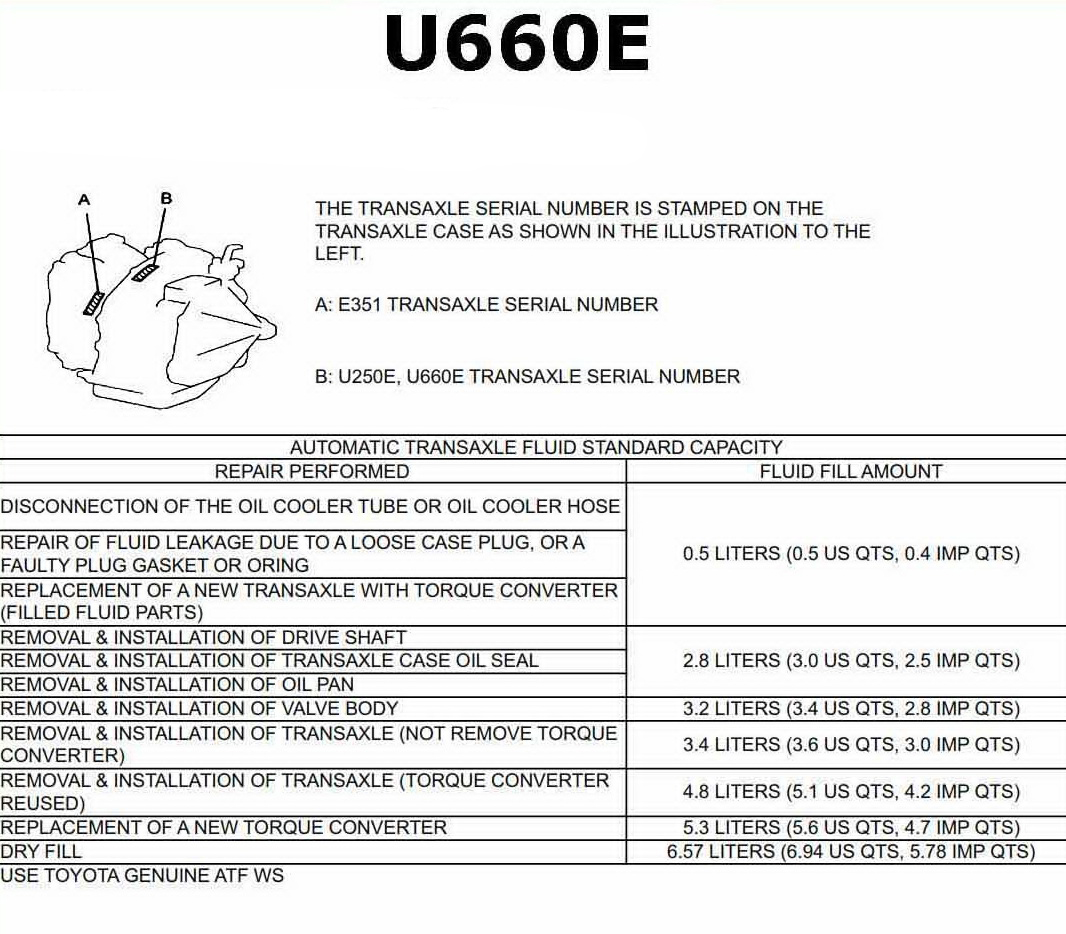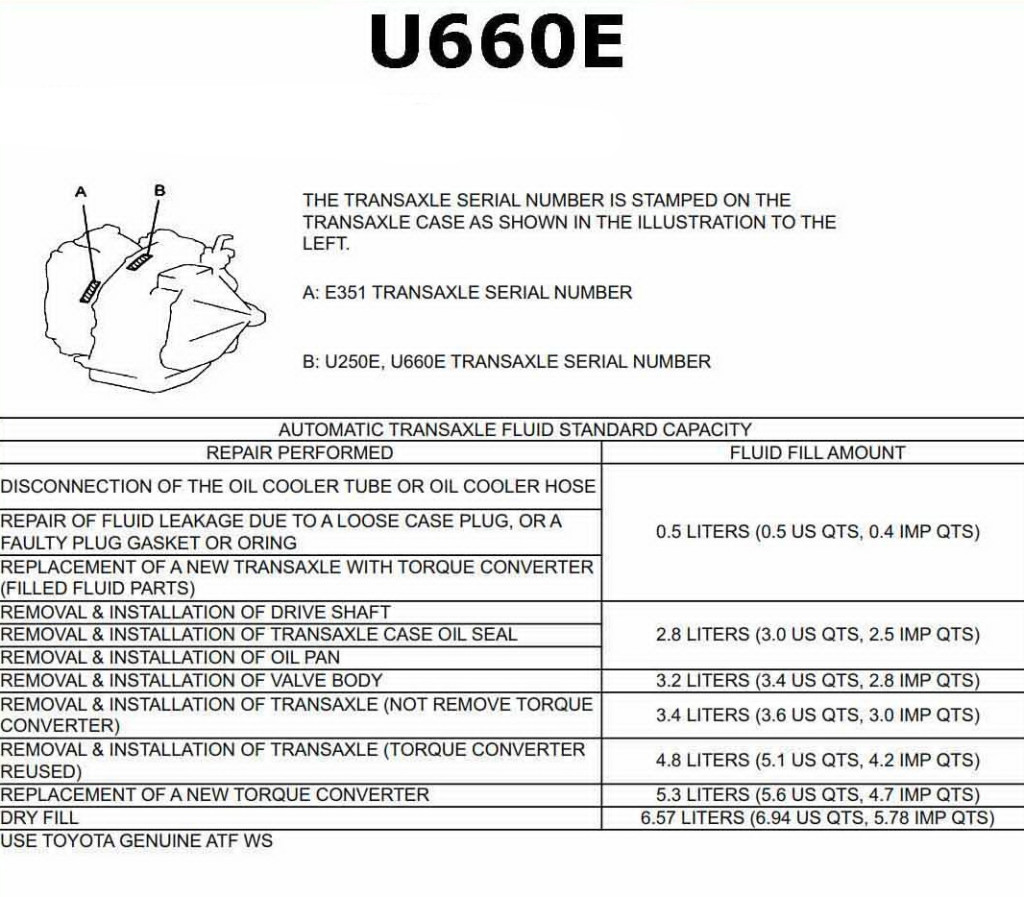 U660E/U760E Solenoids

U660E Rebuild Video
U660E/U760E Power flow
Parts for Rebuild U660E Transmission
Solenoid and Valve Body
Rebuild Kits
Piston Kit
Torque Converter
Buy manual