722.6 gearbox — information about rebuild
One of the peculiarities of the automatic Mercedes transmission  722.6 is a very high power, so it can work with six or eight cylinder engines, which have less than 6 liters' volume. It has upgraded solenoids and blocking of the clutch.
Typical problems
Despite the automatic gearbox has many automatic electronical controlling systems, Mercedes 722.6 is a very reliable transmission. But if you get big problems with it, the cost of reparation will be very high. This automatic transmission has requirements for oil – it should be high quality. Producer recommends to change oil every 40 000 kilometers. If the car owner won't do it, then he will get problems with work. The sign of it is a strong jolt, while shifting gears.
You can get often problems with planetary gear set, which breaks. Then you should repair Mercedes 722.6: take out the automatic transmission and change not working details. Now this problem is cleared, and next modifications of the transmission don't break so easy. One more problem you can get is a weak spring in the valve body. In this case transmission lubrication starts to work not so well and further it leads to big problem of the automatic transmission.
How to reset adaptation?
722.6 Rebuilding video
Transmission 722.6 connector leaking
Mercedes 722.6 Oil change (Fluid capacity and type)
Capacity: 10quarts. 
Fluid Type: MB 236.14. Analog: Valvoline MaxLife, Fuchs Titan ATF 4134
722.6 Transmission diagram parts scheme (nag1)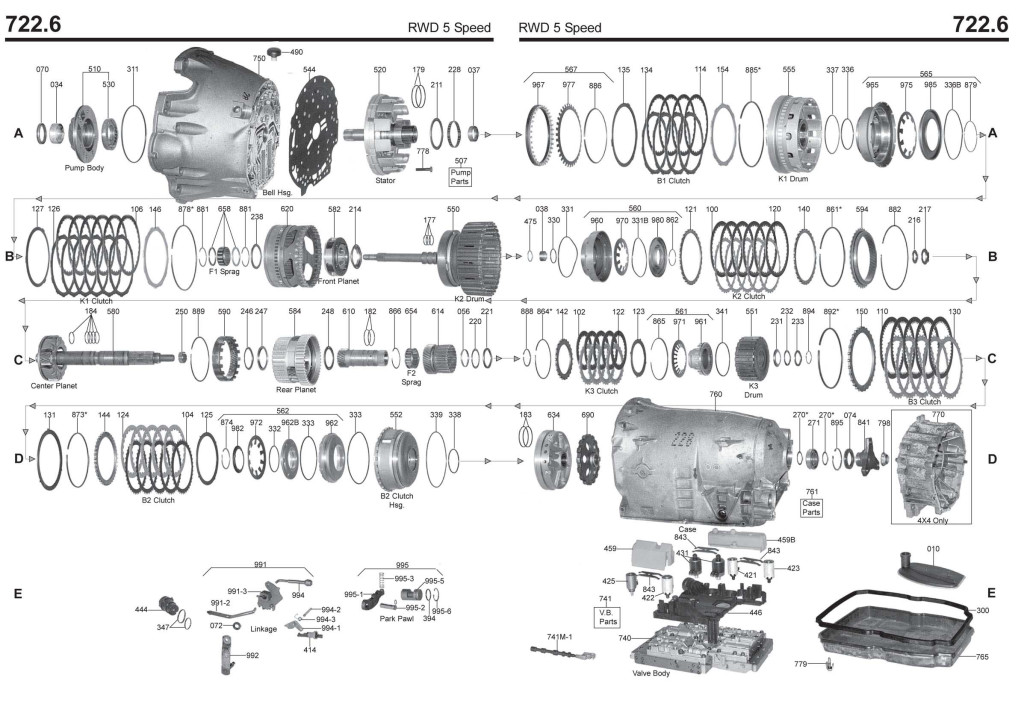 Identify gearbox codes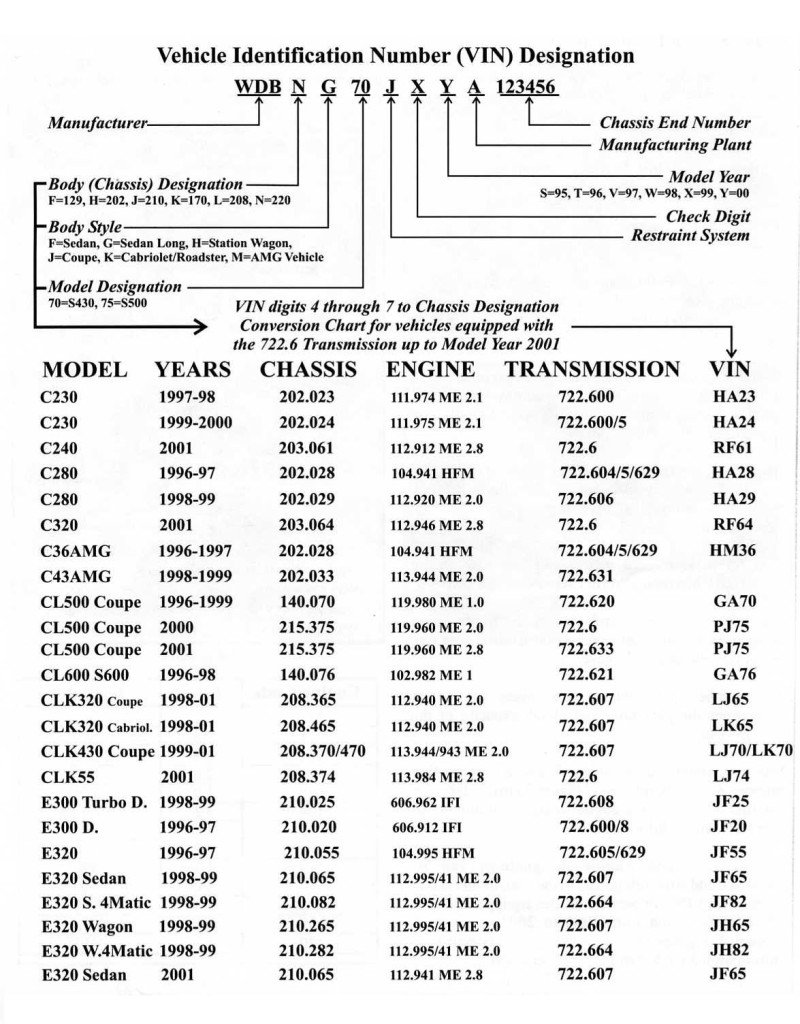 Solenoids manual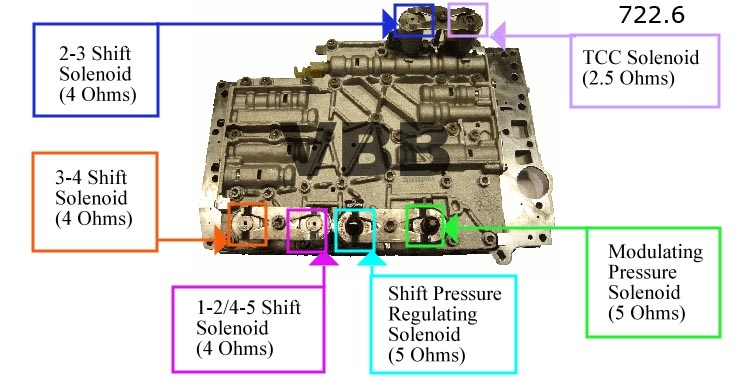 Valve Body 722.6 (NAG1)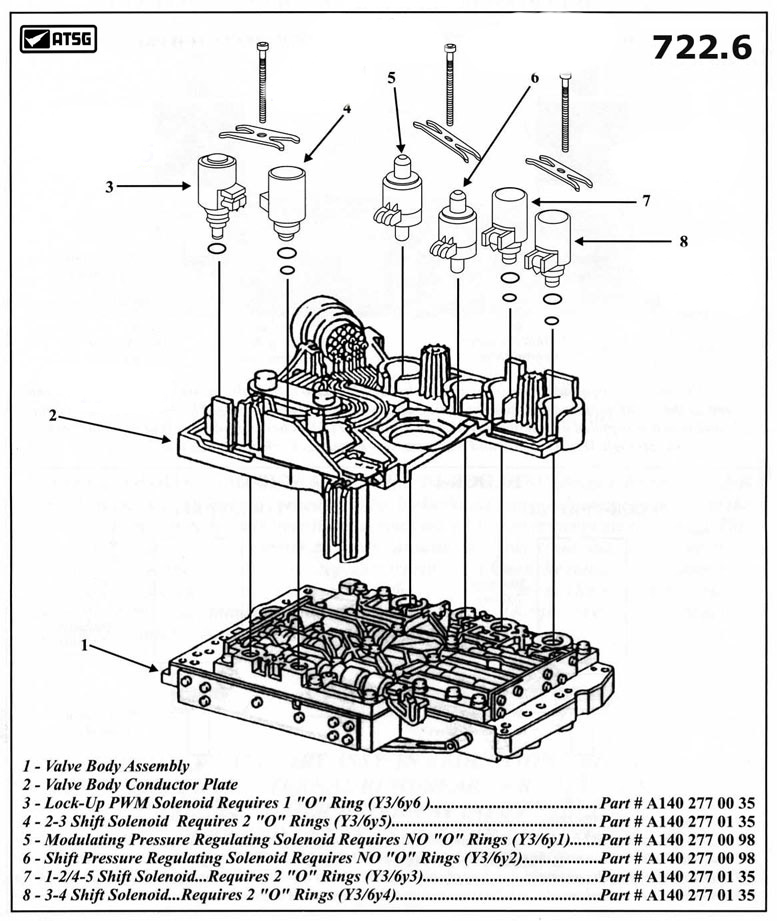 Parts for rebuild 722.6 transmission
What do you need for repair?
Master kits
Solenoids and TCM (Conductor Plates)
Torque converter