Information about rebuild transmission DP0 (AL4)
The specialty of the automatic transmission DP0 is an extra heat exchange, which helps too cool transmission oil. It has also very compact size, what can you in subcompact urban cars. There is minimum of the electronic and you can drive 200 000 kilometers without the capital repair.
Standart transmission for citroen c4, citroen c3 and citroen C5.
Also dp0 transmission for renault and peugeot.
Transmission problems
The automatic transmission DP0 isn't very reliable. You still can get problems, even if you do all inspections at time, and cost to clear this problems and damages is very high. If it got overwarm, DP0 can get problems with valve body and electronic. In this case you should change a broken element or valve body at all.
DP0 transmission fluid (oil)
Capacity 4.8 liters.
You may use:
| | |
| --- | --- |
| ATF Mobil LT 71141 | Febi FE14738 |
ELFMATIC D3 SYN and Liqui Moly LIM3681
If gaskets are broken, then you can get leakages of oil. In this case, if car owner won't clear this problem fast, then the automatic transmission won't get enough of cooldown and soon break. Seldom, you can get problems with a thermostat, accordingly with cooling system too. Then oil circulates only in the large circuit or doesn't go to the heat exchanger. If you have to repair thermostat then you need to change it, accordingly you should get the automatic transmission out. It is very hard to repair DP0, if the automatic transmission got a problem with electronic.
DP0 rebuild video
DP0(AL4) Scheme Diagram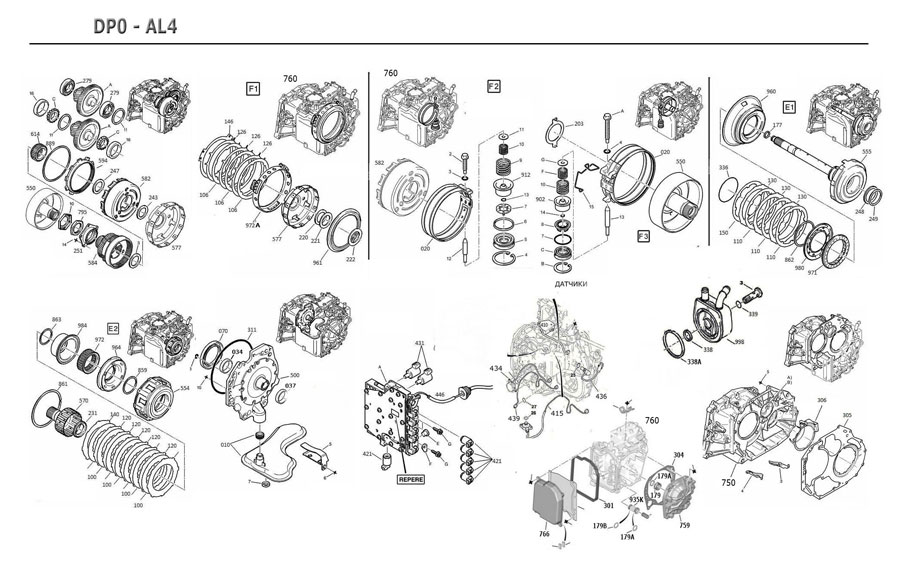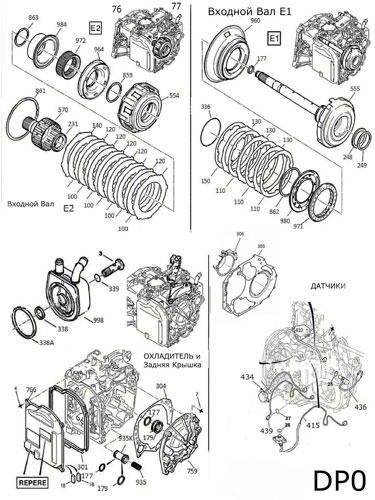 DP0 Transmission manual scheme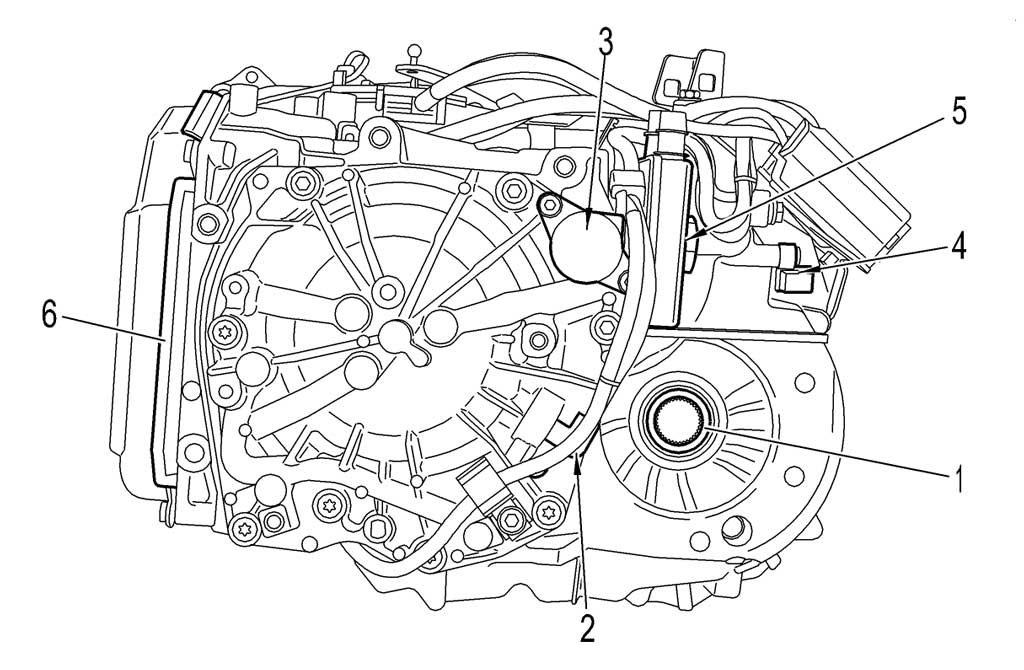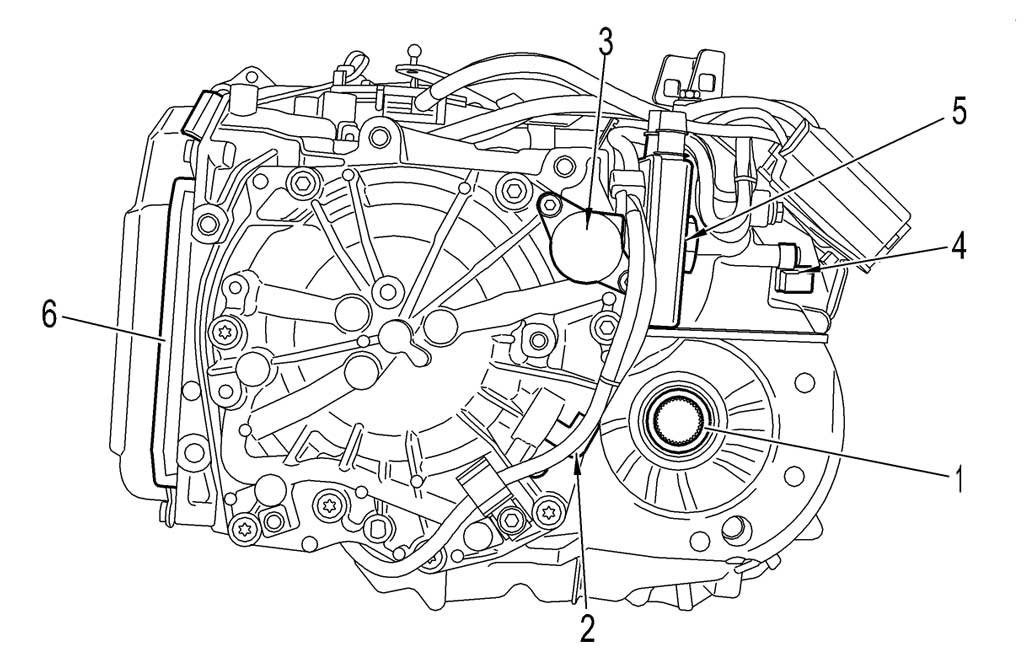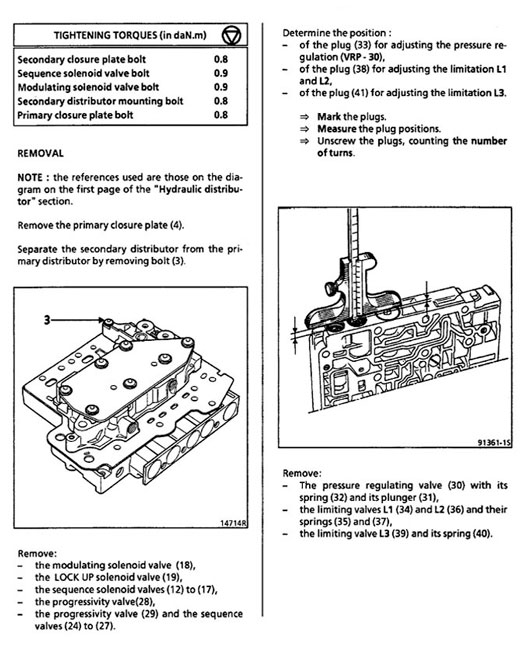 DP0 Solenoids
DP0 clutch application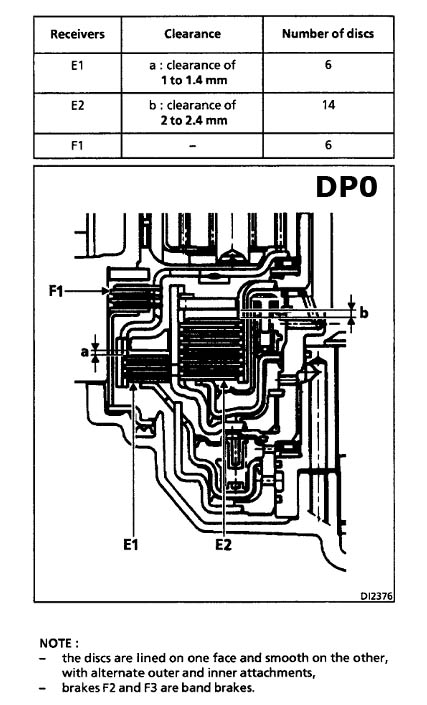 Parts for rebuild AL4 (DP0) transmission
What do you need for repair?
Master kits
Solenoids and Valve Body
Bands
Torque converter