Information about transmission rebuild 02E DSG DQ250
A main feature of 02E DSG DQ250 is its elongated shape. Connecting rod of a crankshaft moves along the shafts of the box, which are planted on a long driveshaft. This design provides the smoothest switching, which is almost insensible for the driver. In this way it is possible to use the gearbox in a fully manual mode, when the driver can switch the speed by moving a lever up and down.
When manual mode is used, gearbox activates a special mode, which allows imitating the clutch work and the manual gear shift. In this case gears are changed with a noticeable jerk.
02e transmission common problems
Gearbox 02E DSG DQ250, in fact, is the first version of a semi-automatic transmission. Its main disadvantage is a bad design of a flywheel. It can result damage to a clutch on peak moments of work. It is important to know that this disadvantage comes out mostly on powerful petrol and diesel versions of the vehicles. At the same time, on vehicles with a cylinder capacity of 1.6-1.8 liters this failure has never been registered. Note, that a semi-automatic gearbox is demanding to oil quality. Therefore, it has to be changed every 30-40 thousand kilometers. If you don't do this, a gearbox will break down and you'll have to repair 02E DSG DQ250.
02E transmission fluid
02E transmission oil original part number: G052182A2 (1l). You also need filter 02E305051C, and O-ring seal N91084501)
Service Kit for oil change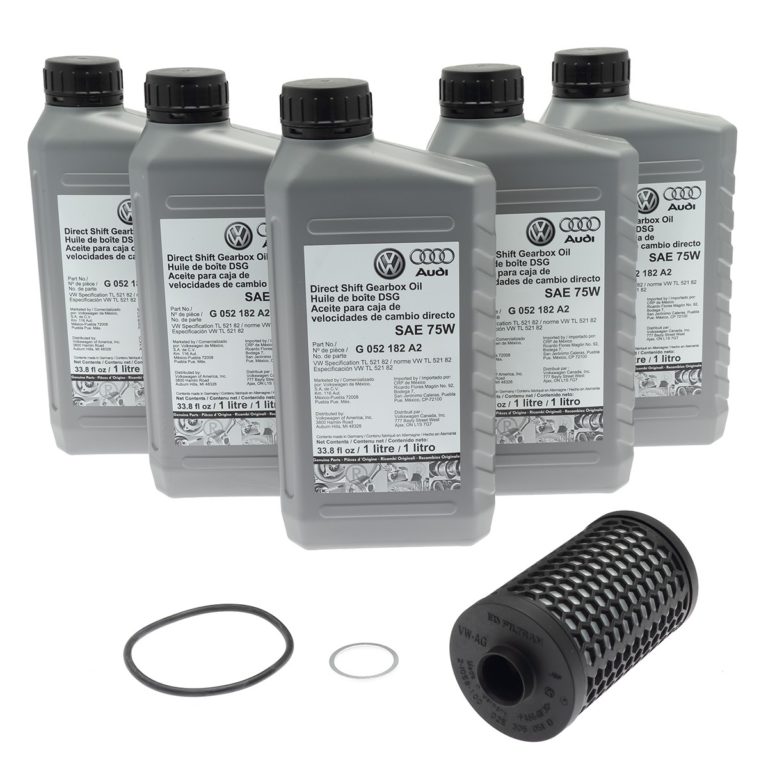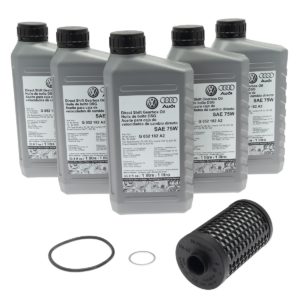 Capacity:
New fill:
7.2L (7.6 qt)
Re-fill:
5.2L (5.5 qt)
DSG 02E transmission oil change (service) video
02E (DQ250) Basic Adaptation
Transmission parts scheme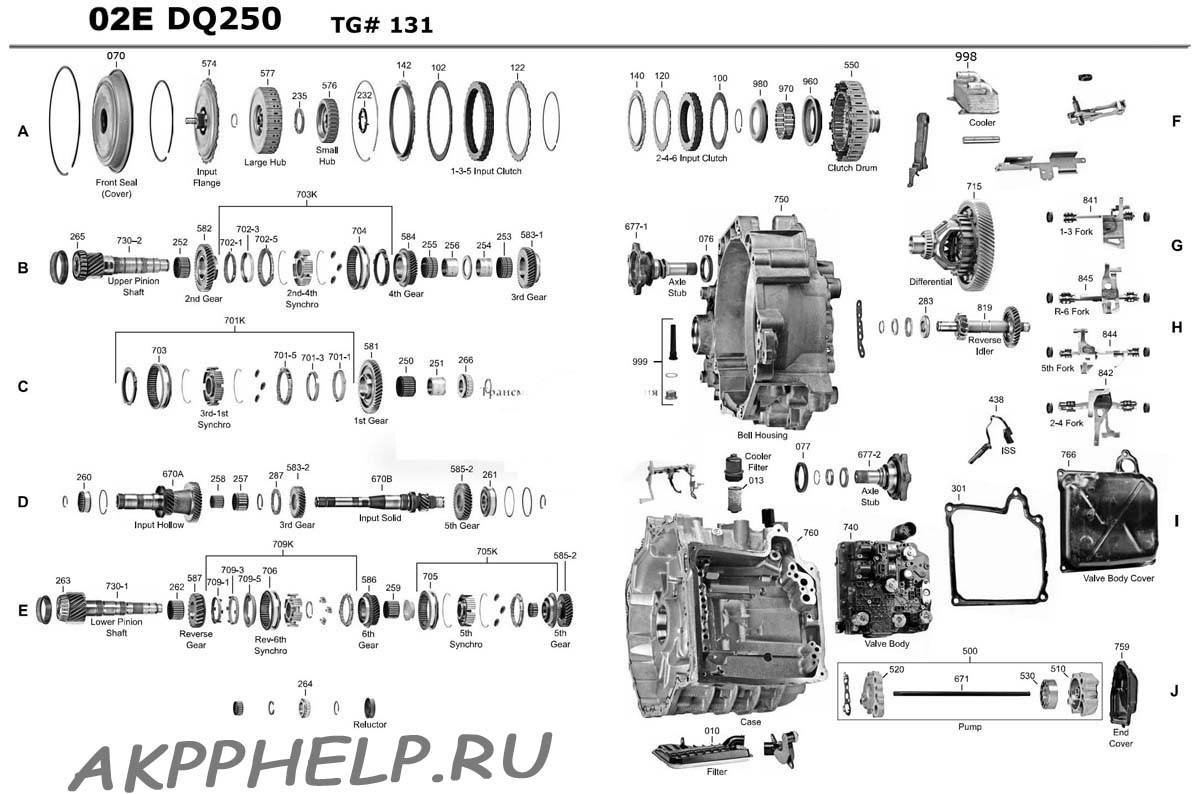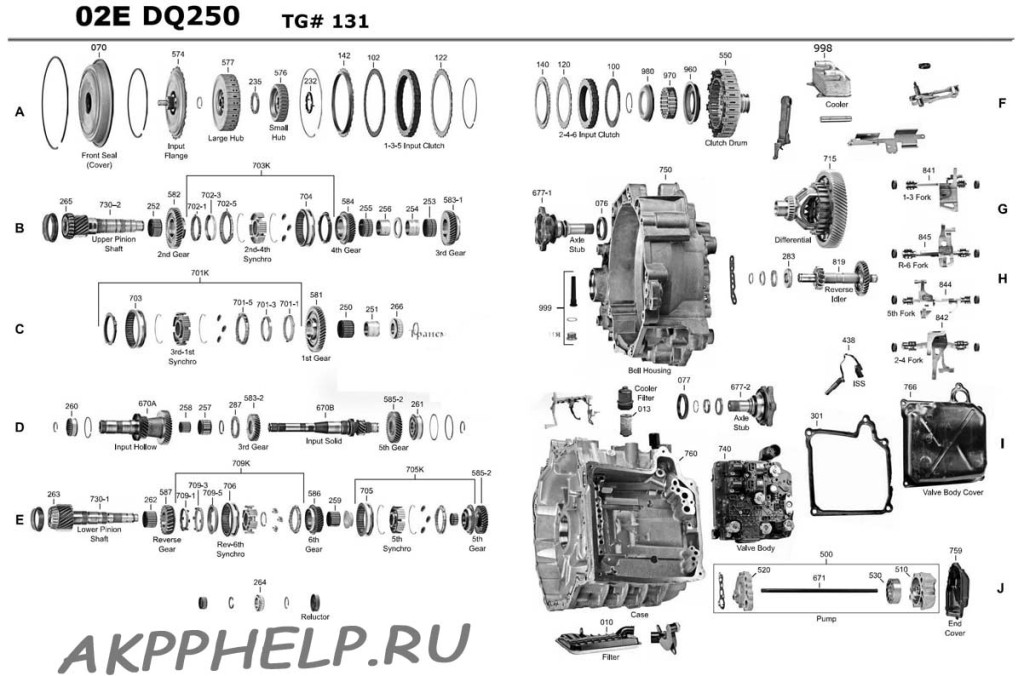 02E DSG transmission problems
DSG problems recall
Solenoids/Valve
Repair mechatronik on 02E DQ250 transmission
Parts for Rebuild 02E DQ250 Transmission
Solenoids Kit
TCM,TCU (Control Module, Mechatronic)
02E Wet Clutch
Parts for repair 0BH (DQ500)