Information about rebuild transmission ZF 6HP28
On the basis of this modification of the transmission gearbox for front-wheel and all-wheel drive cars was made, which are installed on Volkswagen and Audi. The maximum torque for transmission is 750 Newton meters. This allows use transmission with six-liter engines. In total, based on the automatic transmission ZF 6HP26 produced about a dozen different versions that differed clutch, the maximum rate of power working in tandem with the transmission of power units. In the manufacture of ZF 6HP28 automatic transmission engineers have combined the gearbox hydraulics and computer control unit. As a result, it was decided to set a computer control unit inside the gearbox. Computer brains of gearbox frequently fail and require costly repairs.
Transmission ZF 6HP28 Problems
From the common failures of this modification a transmission problem with the friction clutch and computer control can be called. In some cases, malfunction of control plumes appears. In the repair of ZF 6HP28/32, the replacement of failed plumes and power cables is of great labor intensity, so it is necessary to dismantle and unscrew the entire transmission. It is therefore recommended to carry out an oil change in the gearbox every 50,000 kilometers.
ZF6HP28 Transmission Fluid Type and Capacity
We will note the fact that the transmission at oil starvation quickly overheats and fails. The car owner has to remember also need of regular replacement of oil, as will allow it to avoid serious breakages at operation of the car.
Capacity:  
Dry Fill Capacity – 9.4 Litres (Not including Cooling System)
Service Fill Capacity – 4.5 Litres (Give or take 1/2 Litre)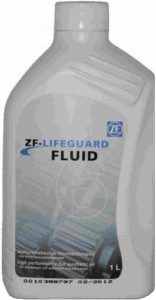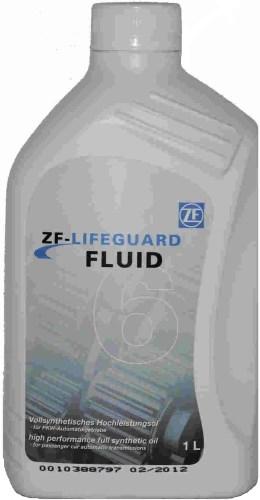 Fluid type: ZF-LifeGuard Fluid 6 
ZF6HP28 Rebuild and Teardown Video
ZF6HP28 Failure Mode
Transmission scheme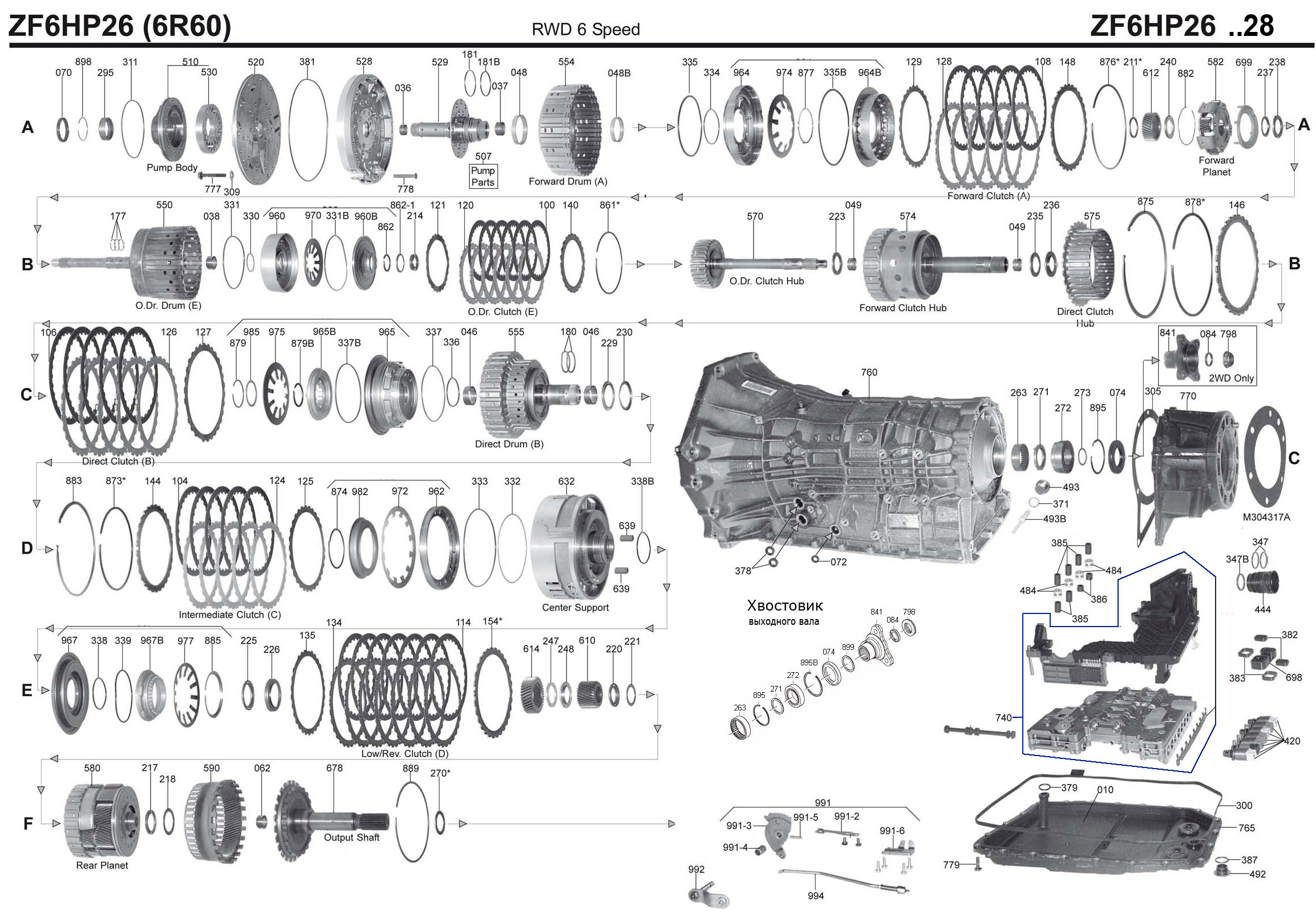 Pockets ZF6HP28/32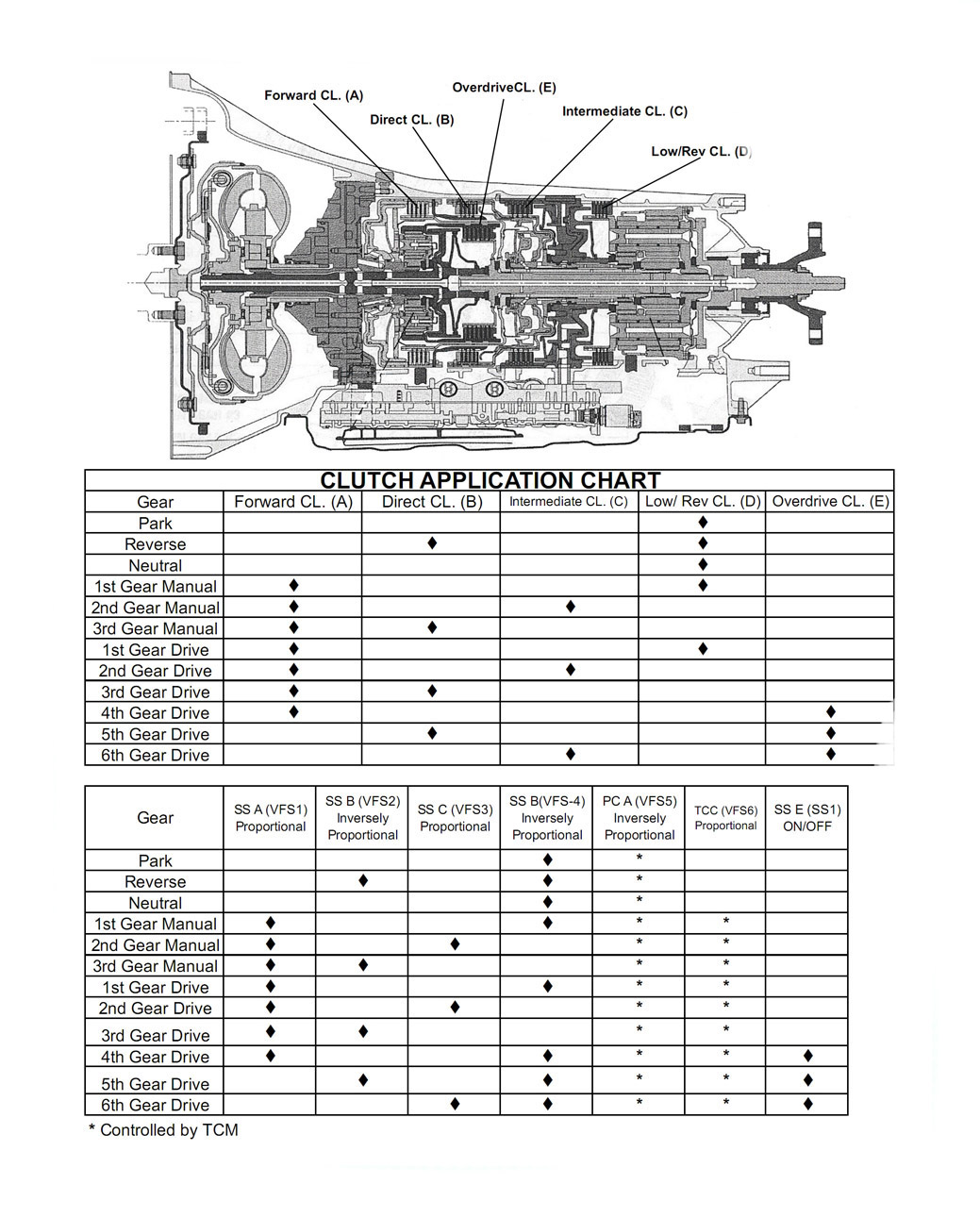 ZF6HP28 Solenoids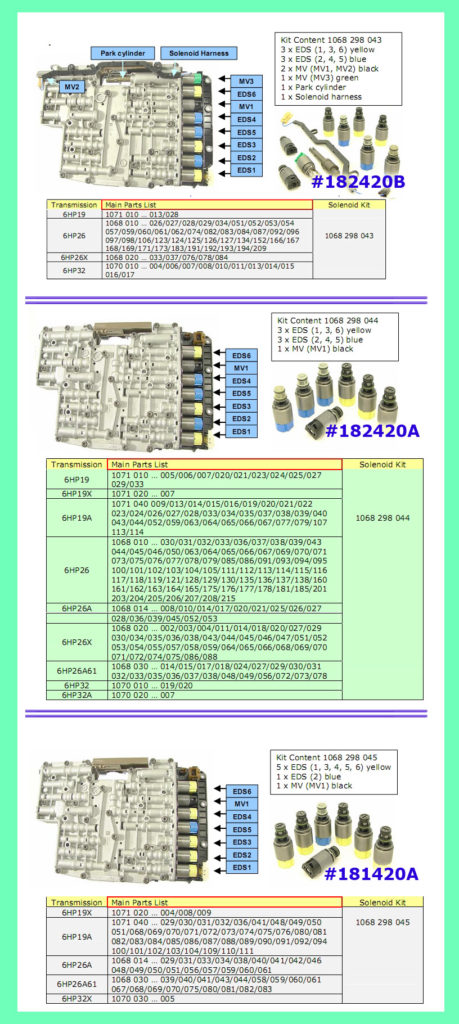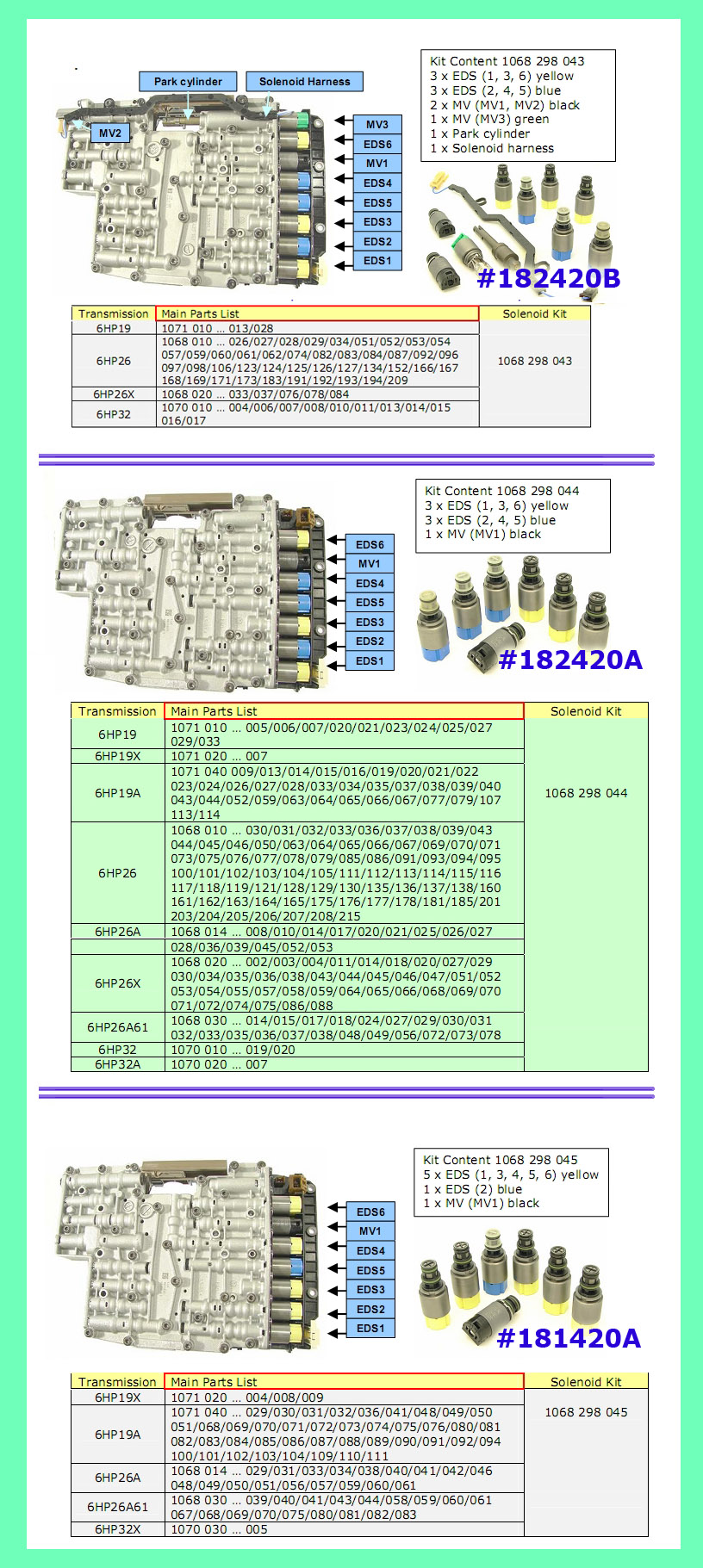 Parts for Rebuild ZF 6HP28 Transmission
Solenoids
Torque Converter
Rebuild and Bushing kits