Information about transmission ZF 5HP24
Automatic gearbox ZF 5HP24 was developing on the basis of four-speed automatic gearbox. Actually five-speed gearbox got additional friction clutches that allowed increasing the number of steps. Fully automatic control system of gearbox allowed the transmission to easily cope with the increased power of eight-cylinder engines. One of the features of this model is the increased oil pan, which is able to contain 10 liters of fuel.
Most powerful automobiles equipped with automatic gearbox suffer from breakdowns of torque converter. Eventually the quality of lubrication becomes worse that is caused by breakdowns of solenoids. In particular cases there are problems with clutch basket in automatic transmission gearbox ZF 5HP24. If you want to repair ZF 5HP24there is an advice: generally, such breakdowns are removed by replacement of drum and the whole clutch. There some problems with electronics which releases the certain drives or incorrectly makes a transition between the steps during movement. It's necessary to remove this breakdown as soon as it's possible that will let to avoid serious difficulties.
ZF 5hp24 transmission fluid
Original Oil ZF S671 090 170 1 — liter bottle 
BMW number 8322 9407807
Audi number G 052162A1 / A2 / A6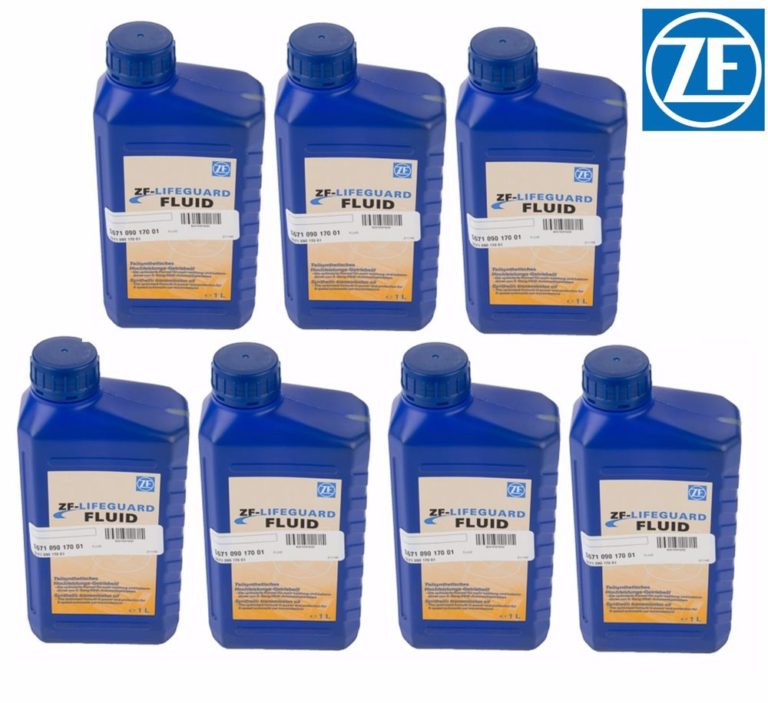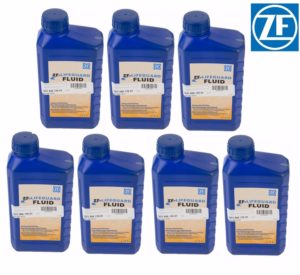 Fluid Capacity: 6.1 liters (change), 10.5 liters (full)ZF5HP24 transmission problems
Transmission scheme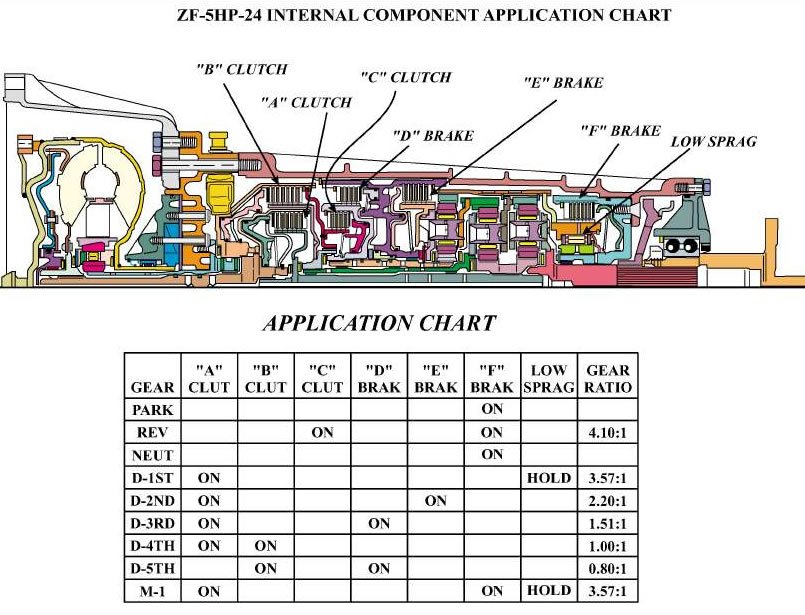 Parts for Rebuild ZF5HP24 Transmission
Torque Converters
Rebuild Kits
Solenoids and Valve Body
Other Parts (Drums etc.)