Information about rebuild transmission ZF 4HP22 / 4HP24
An automatic transmission ZF 4HP22 had a rather simple design, which has been upgraded during the process of exploitation. Six years after the appearance of a first modification transmission ZF 4HP22 received a fully electronic control unit. This modification has established itself as a highly reliable transmission, which was broken down exceptionally because of incorrect use. Failures related to metal fatigue or an extra-long run is a very rare problem for this gearbox.
Car owners should often examine the oil condition. In winter it is needed to preheat the oil, which takes about two to three minutes of idling. Otherwise, the lubrication system does not provide proper work of friction clutch and movable elements inside the gearbox. It all leads to an increased deterioration.
ZF4HP22 transmission problems
One of the characteristic types of break downs is a mechanical damage to the box, which was done by the car owner himself. Switching modes from Reverse to Parking or Drive is only necessary when the car was completely stopped. Many car owners are not waiting for a stop of the car and switch gears, which in turn leads to the failure of the transmission. Sometimes gear support bearings were destroyed. In this case it is needed to rebuild ZF 4HP22 problems.
ZF4HP22 transmission fluid change
Capacity: oil change 5l., dry fill: 9l.
Fluid Type: Use any Dexron III fluid or original ZF 5HP Lifeguard
Transmission parts scheme diagram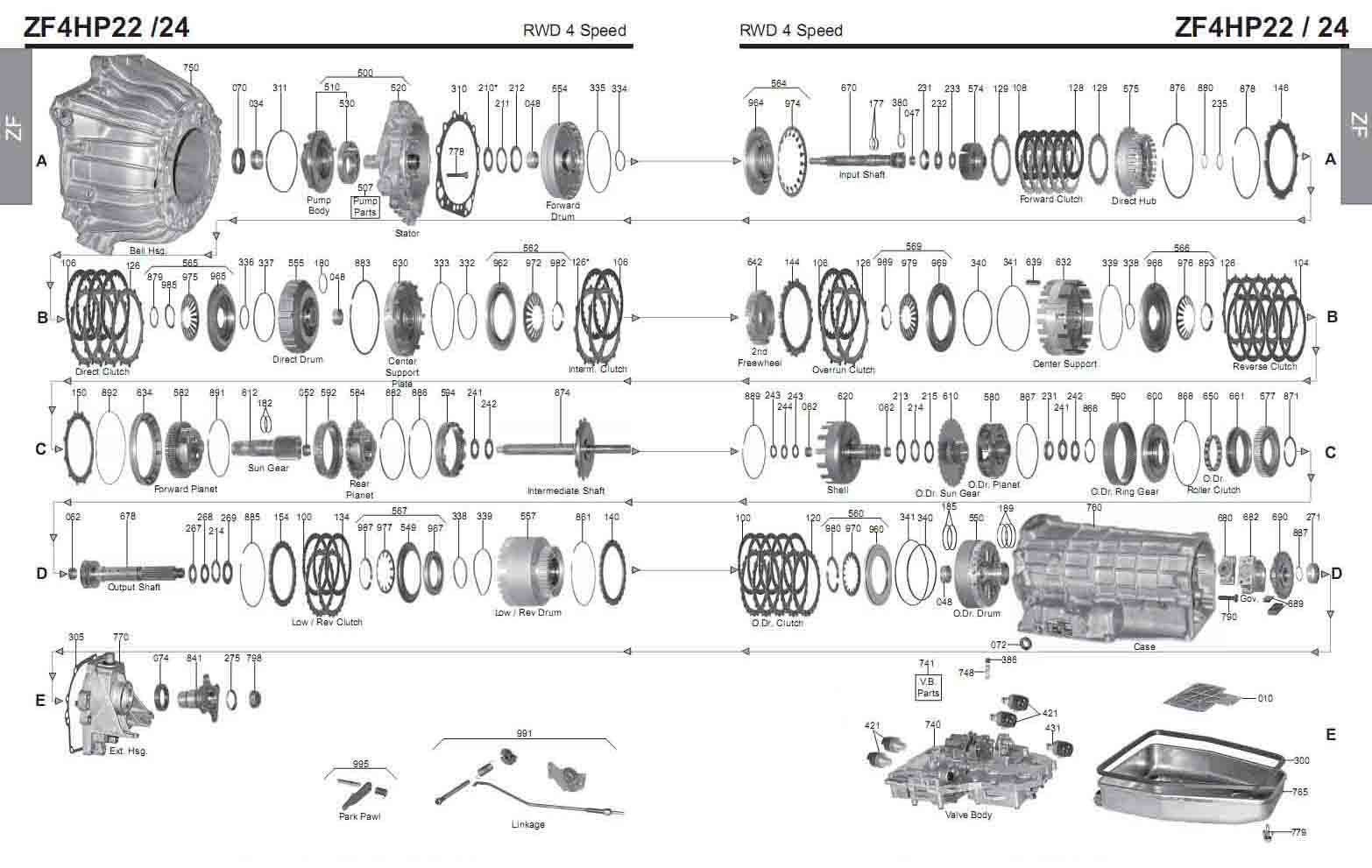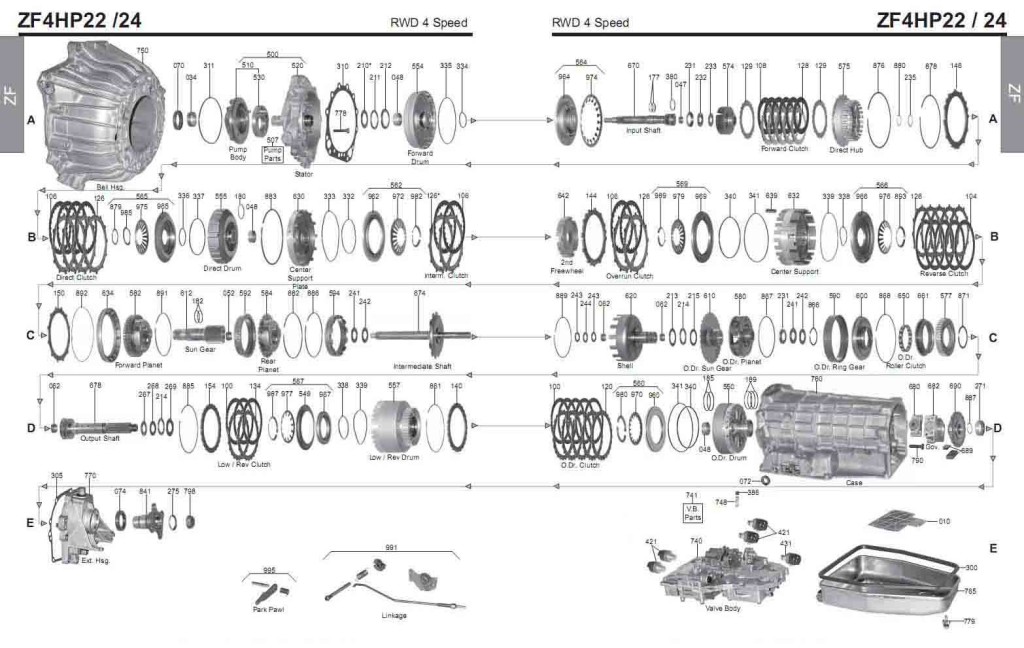 ZF4Hp22 Valve Body scheme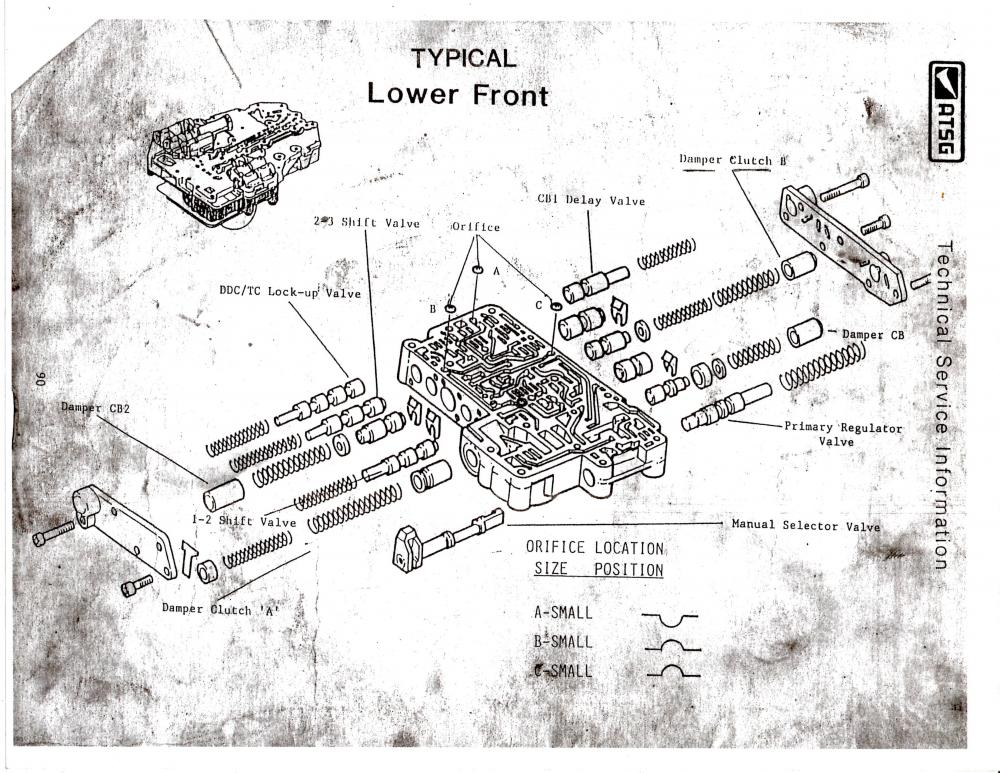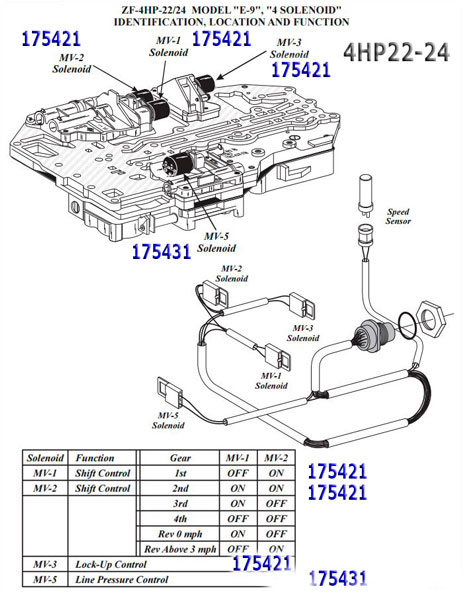 ZF4HP22/24 Check Balls Valve Body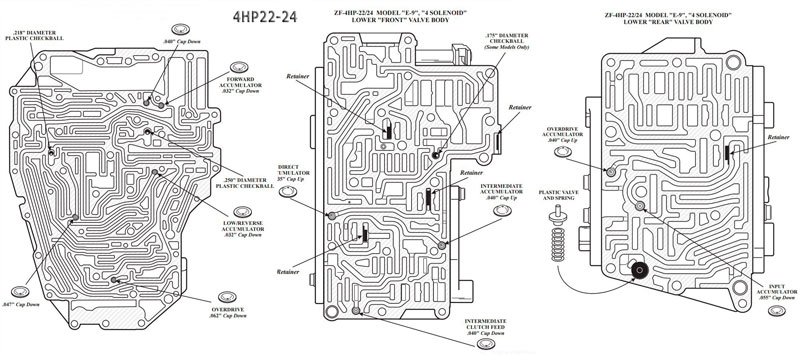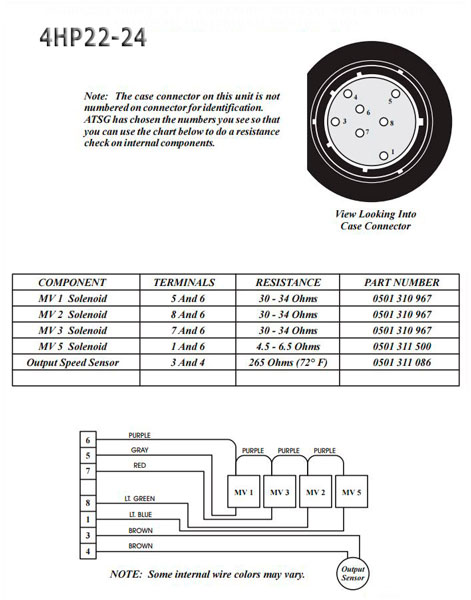 Parts for rebuild ZF4HP22/24 transmission
What do you need for repair?
Master kits
Solenoids and Valve Body
Torque converter