Information about transmission ZF 4HP16
One of the main features of automatic gearbox ZF 4HP16 is its miniature size. This makes it very easy to be located in a small space under the hood. It's possible to use four-stage gearbox ZF4HP16 with cars, in which the power unit is located transversely.
This modification of a gearbox was specially developed for midget cars. The maximum possible engine capacity is only 2 liters. This automatic gearbox has a pretty simple design, which had a positive impact on its indices of reliability. In fact, this automatic transmission can be used for many decades. It is only necessary to do a regular oil change in the transmission and to watch over the condition of a lubricant during the process of its exploitation.
ZF4HP16 Transmission Problems
The problem of this modification is a possible failure of the solenoids, which can be caused by poor-quality oil or irregular oil changes. Sometimes electrical problems can appear, which are usually caused by incorrect usage of the car. Some problems with a valve body may also reveal themselves. In this case an overhaul of automatic gearbox should be done. Pay attention, that you can repair ZF 4HP16 really inexpensively, because the cost of spare parts for this transmission is not too big.
ZF4HP16 transmission fluid change
Capacity: oil change 4l., dry fill: 8l.
Fluid Type: Use any Dexron III fluid or original ZF 5HP Lifeguard
Transmission scheme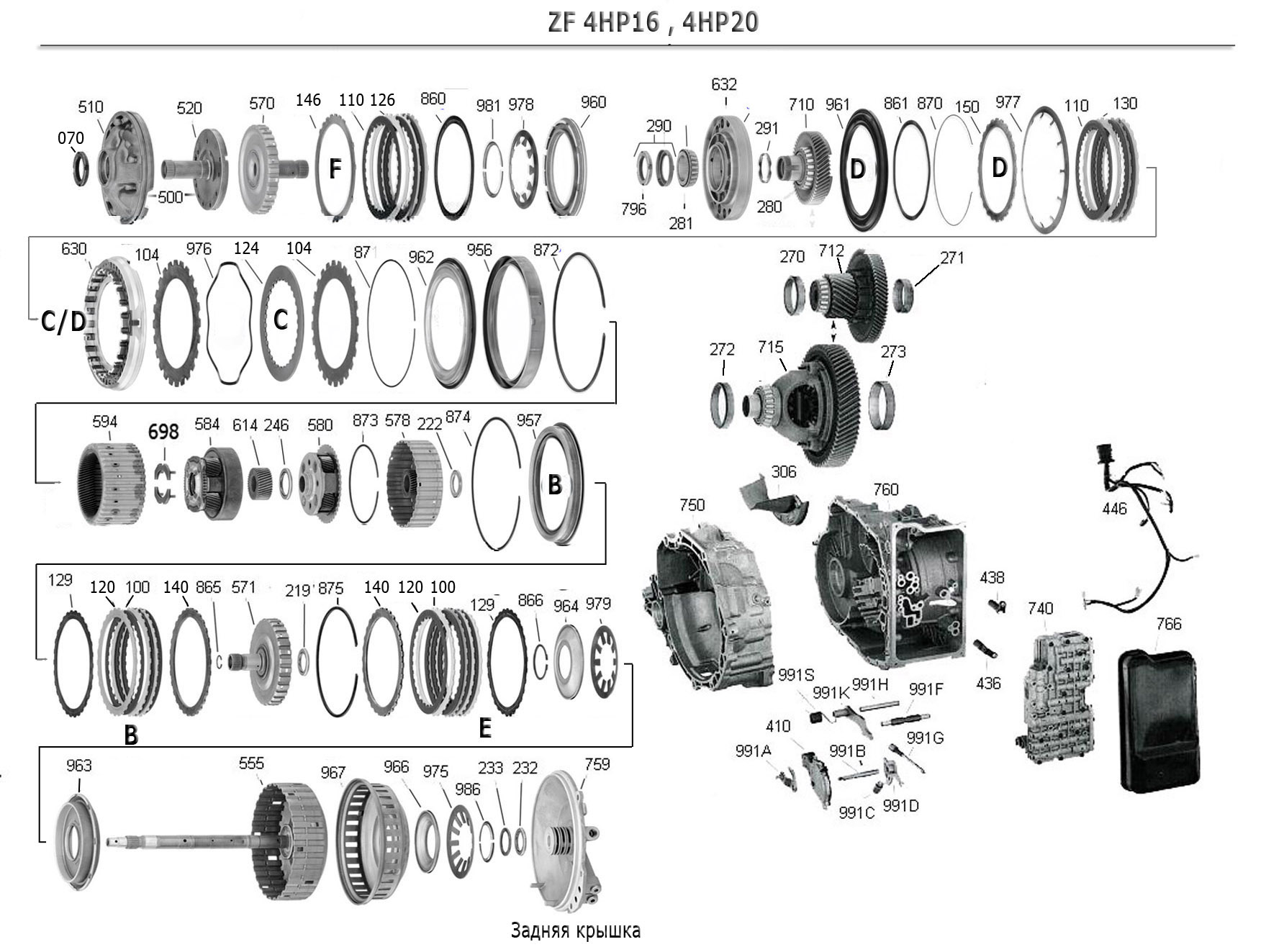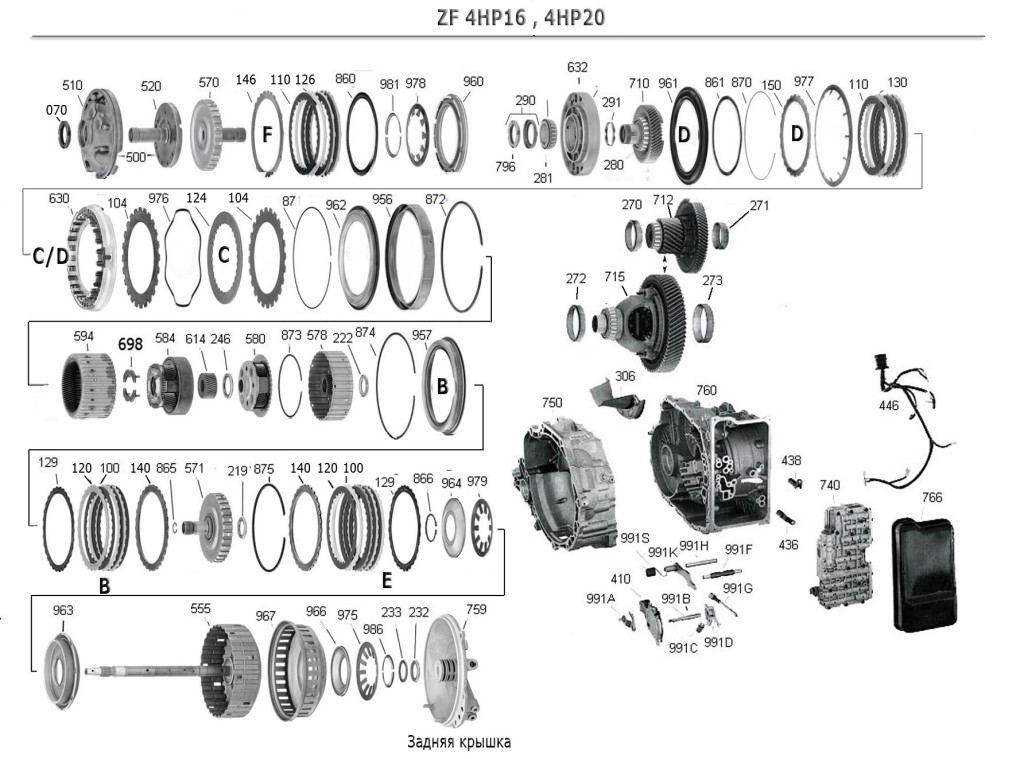 ZF4HP16 Clutch Work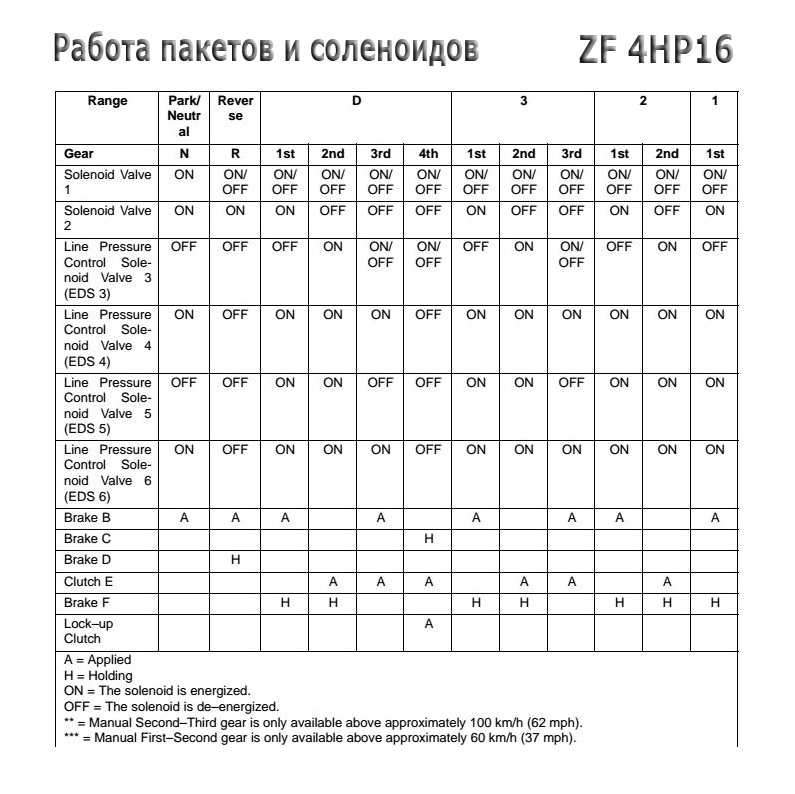 ZF4HP16 Component Resistance Chart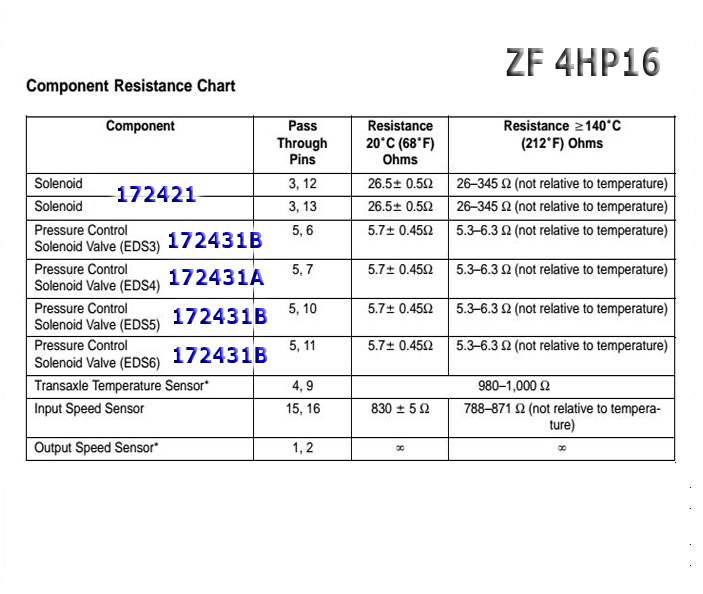 Parts for rebuild ZF4HP16 transmission
What do you need for repair?
Master kits
Solenoids and Valve Body
Torque converter