Information about rebuild transmission VW 01M, 01P
Initially automatic transmission of VW automatic transmission 01M intended for engines no more than two liters. Subsequently there were modifications with the increased gears which intended for the 2,8 liters powerful six-cylinder engines.
The compact sizes of a transmission of VW 01M allowed to mount with ease it in space under the hood of cars of a compact class, small by the size. We will note magnificent indicators of maintainability. What allowed to restore a box even after serious breakages. At the same time, it should be noted that because of the insufficient place under the hood any repair work is performed with carrying out dismantle of a transmission that complicated repair works a little.
01M transmission problems
From the widespread breakages of an automatic transmission demanding repair 01M we can allocate problems with gaskets under which later 150-200 thousand kilometers of run oil began to exude, as led to problems with an overheat and oil starvation. The transmission is critical to quality of oil and temperature overheats. Therefore, the engineers developing a transmission recommend to make change of oil in transmission each 50 thousand of run, as will allow to protect mobile elements from an overheat. In rare instances problems with the valve body can be noted that demands to carry out difficult repair or to carry out replacement of the failed valve body.
01M transmission oil (fluid) change
Fluid type VW G 052 162 A2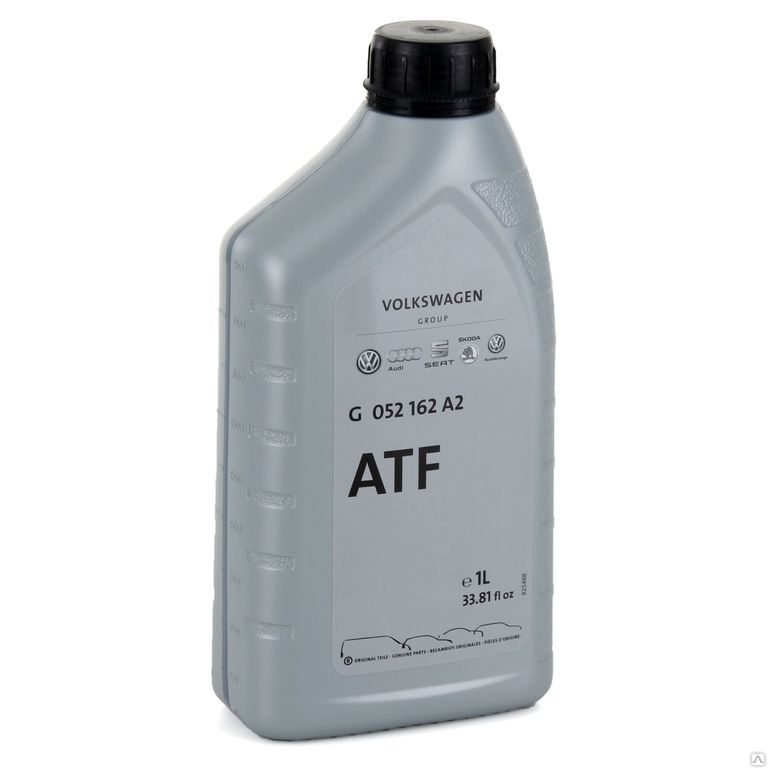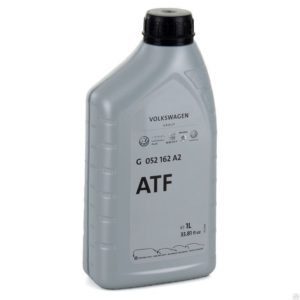 You also need 
096321370 PAN GASKET
01M325429 FILTER
01M325443 GASKET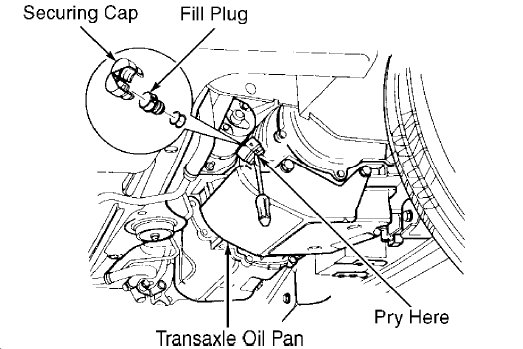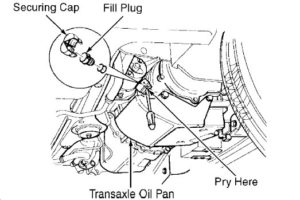 Fluid check
01M transmission problems
01M Transmission parts scheme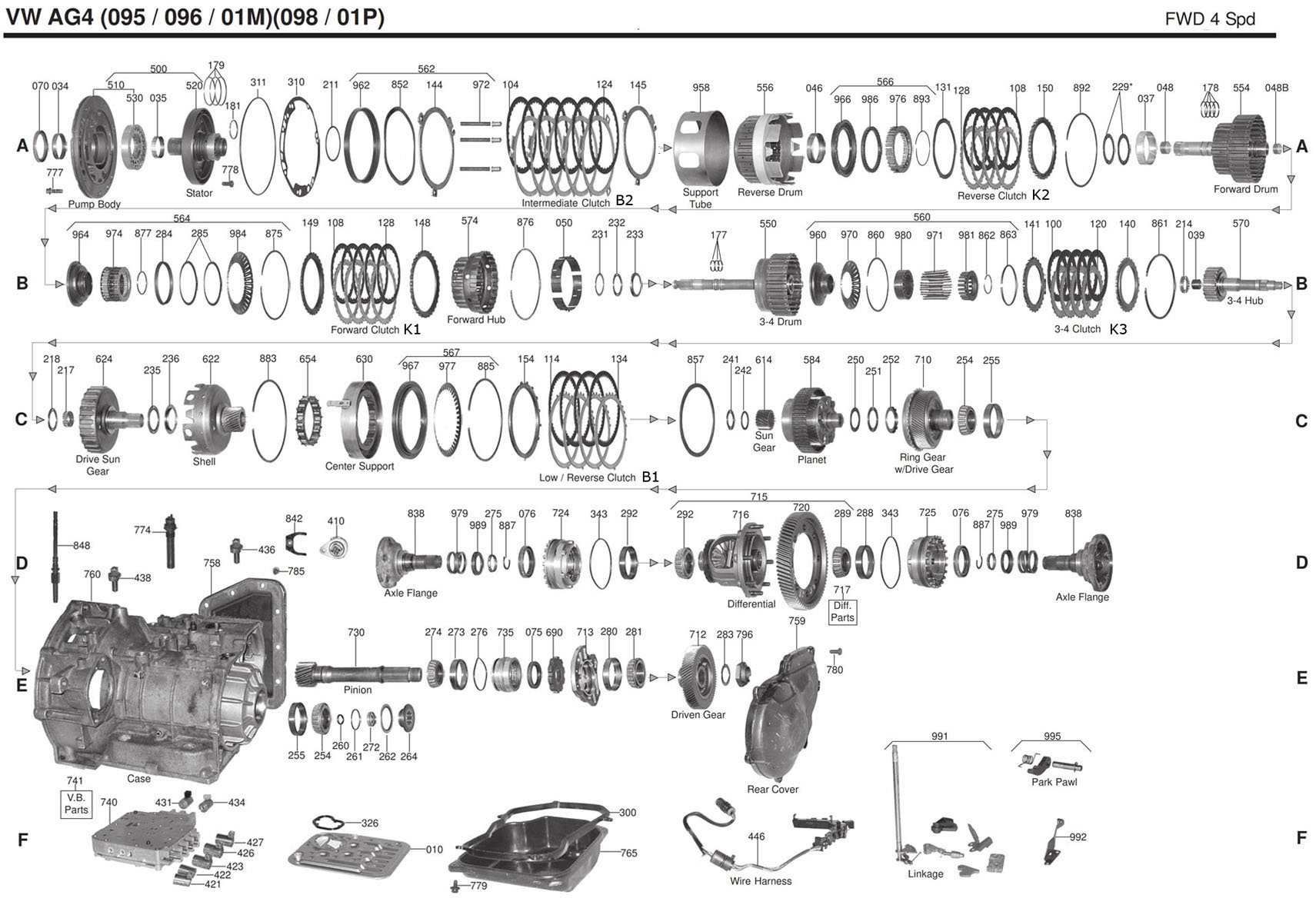 Solenoids 01M 097 098 AG4 transmission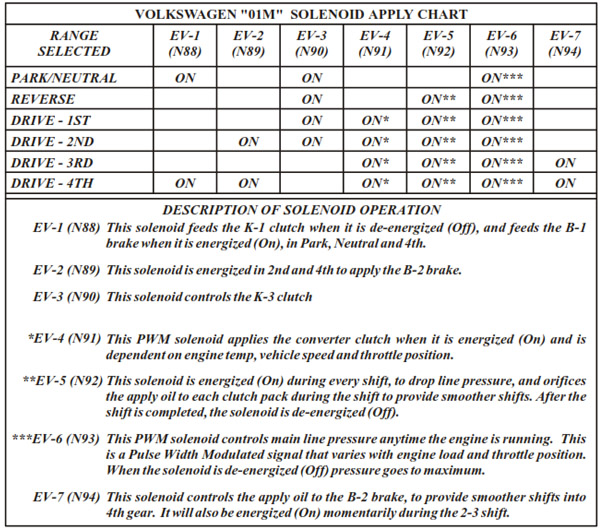 Transmission scheme 01M (095 / 096), 01P (098) \AG4)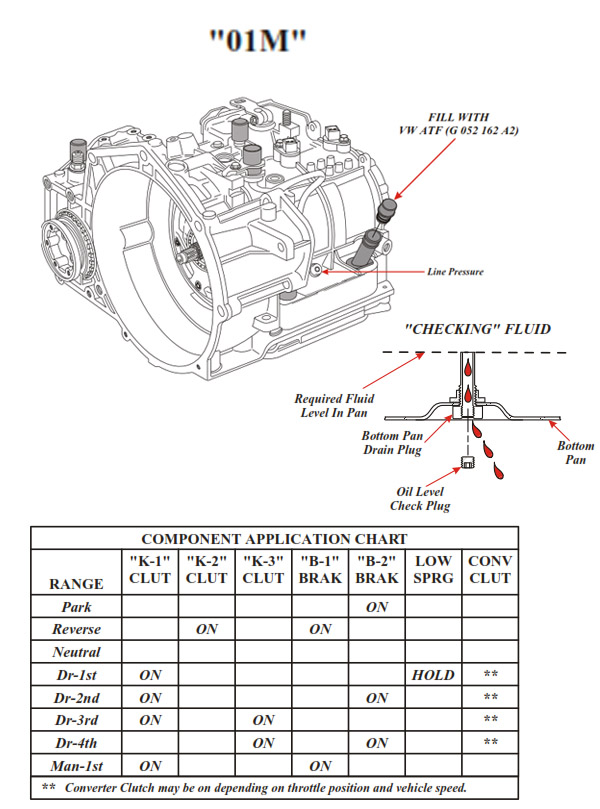 Parts for Rebuild 01M Transmission
Solenoids and Valve Body
Rebuild Kits
Other Parts