Information about transmission U440E, (AW80/81-40)
This modification of four-speed transmission was intended for the Toyota Corolla, which engine did not exceed the volume of 1.3 liters. There was the possibility of using this transmission with front-wheel drive cars with the engine placed longitudinally or transversely. It should be noted that due to its rather simple design AT U440E ease of repair and durability.
U440E Transmission Problems
The first friction clutches and clutch pack fail. In that case, if the car owner uses a gearbox with a broken torque converter, may experience significant problems with cooling and lubrication. So we recommend to you to inspect the gearbox at run of 100 000 km that allowing you to provide long life and trouble-free operation of the transmission. Rather often the planet gear of AT U440E fails and to repair it one should replace the whole element. The cause of breakage is that the transmission is not designed for use with powerful motors. Note that this failure is typical for engines over 100 hp.
U440E Fluid Change
Automakers recommend to carry out the partial change of oil in the gearbox at run in 30 000 km. Full oil change is recommended at run in 80 000 km. simultaneously with the work on a full oil change, one should also change the oil filter. In the operation the first problems may appear after 150,000 km of run.
Capacity: 7.7l.
Fluid Type: Toyota T-IV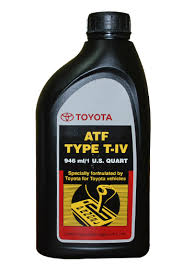 Version AW 80-40LE\81
The four-speed transmission AW 80-40LE /81 was designed for use on sedan front-wheel drive cars and was installed on Toyota cars in the early 90's. Its design allowed not only to ensure the maximum reliability of this unit, but provided the compact size. All of this is important, when it's used on the vehicles with small engine room, while the installation of the transmission underneath the car has not been possible. One of the features of this AT modification is the increased life cycle of oil. Full replacement of transmission oil is carried out after run in 80 000 km. At the same time, it's necessary to carry out the partial oil change on run of 40 000 km, but the filter change is not required. The main problems of this AT are the friction clutches and torque converter, which are worn out and caused the oil pollution. Also the certain problems can arise during the operation of a transmission with a planetary gear. The reason for failure is a design feature of the planetary gear set, therefore, it is recommended to set already upgraded item that will get rid of the problems with AT AW 80-40 LE repairing.

Transmission scheme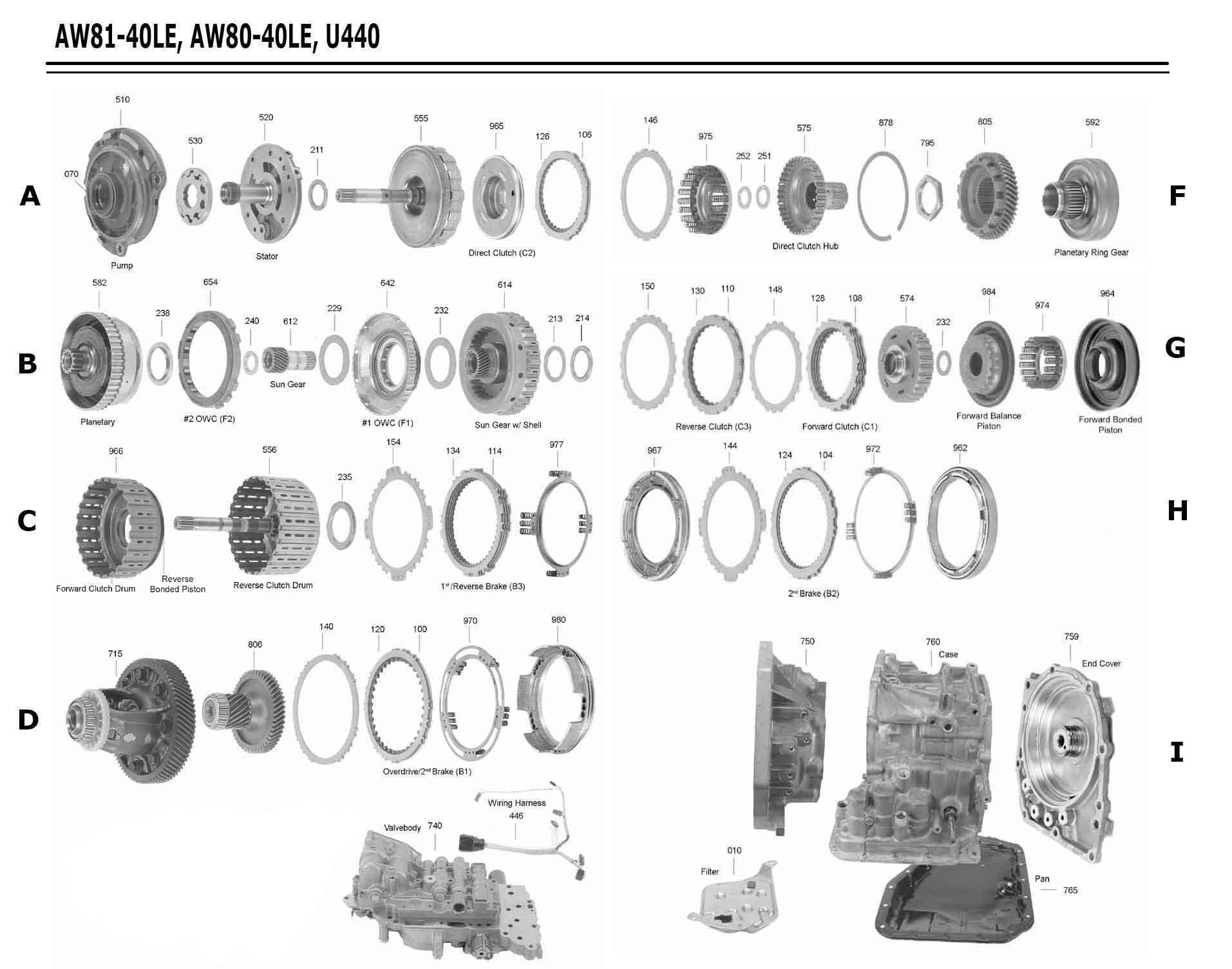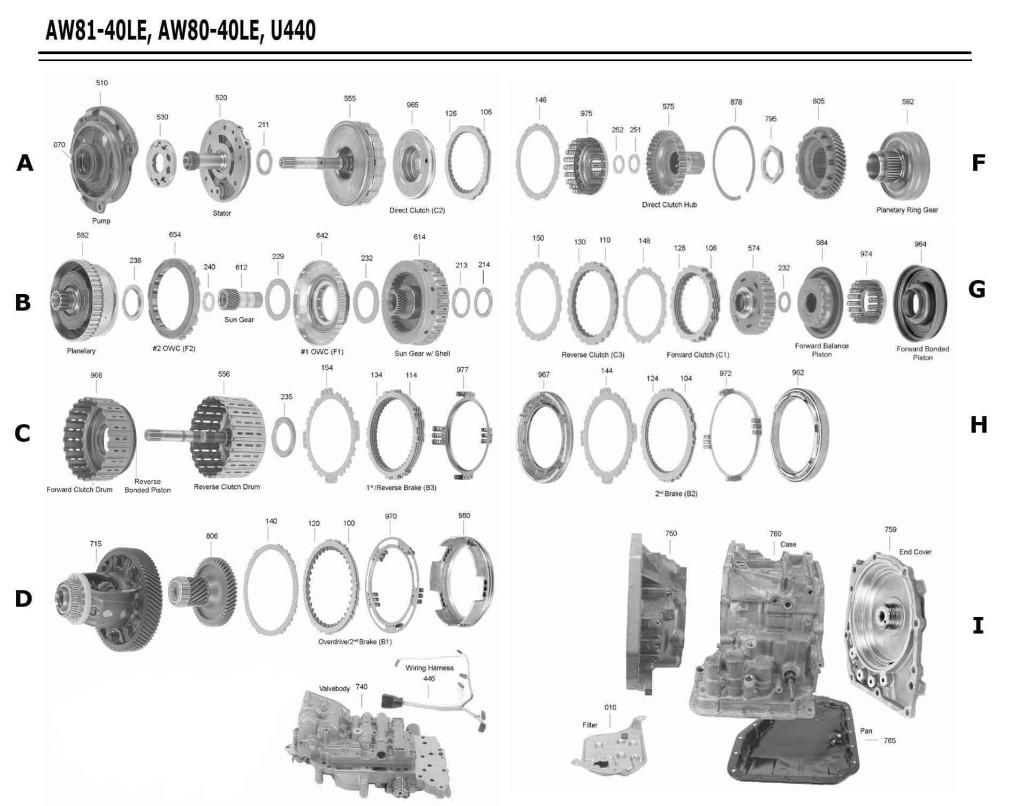 U440E AW80 Stall Test