RE5R05A transmission — information about rebuild (JR507E)
This modification of the gearbox has been specially enhanced for use on vehicles with powerful engines. For example, hydro plate made of high-strength steel, the friction clutch and steel discs feature increased thickness. It was released a few modifications of the gearbox, which differed in the weight of cars, for which they were installed. One of the distinguishing characteristics of the transmission models is their increased strength. Gearbox easily withstand the increased load that occurs during off-road use. Note that before the overhaul of the gearbox easily withstood more than 150 thousand kilometers. It is only necessary correctly to operate automatic gearbox, which was expressed in the requirements for warming automatic transmission RE5R05A before driving in a winter season. Also not recommended immediately after the beginning of the movement accelerated sharply and actively change gears.
RE5R05A transmission problems
At the same time, you have to remember about the presence of certain specific breakdowns for that model of automatic transmissions. For example, in some case of failure of the electronics that control the operation of solenoids. Another common breakdown for this modification of transmission is the appearance of oil leaks out of valve body cover. In this case, the repair of modified automatic transmission RE5R05A was to valve body installation and the use of new rubberized pads the gear change unit. Any substantial care those transmissions are not required. It was necessary to regularly change the oil and filter elements.
RE5R05A Rebuild videos (3 Parts)
P1764 on RE5R05A Resolve
TCM Replace (ECU) on JR507E
RE5R05A Transmission fluid change
Capacity: 8.9 qts (dry fill).
Fluid Type: Nissan Matic Fluid J/S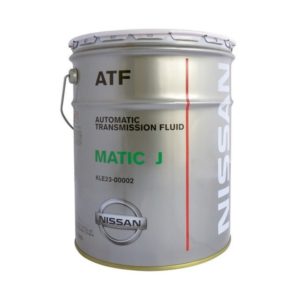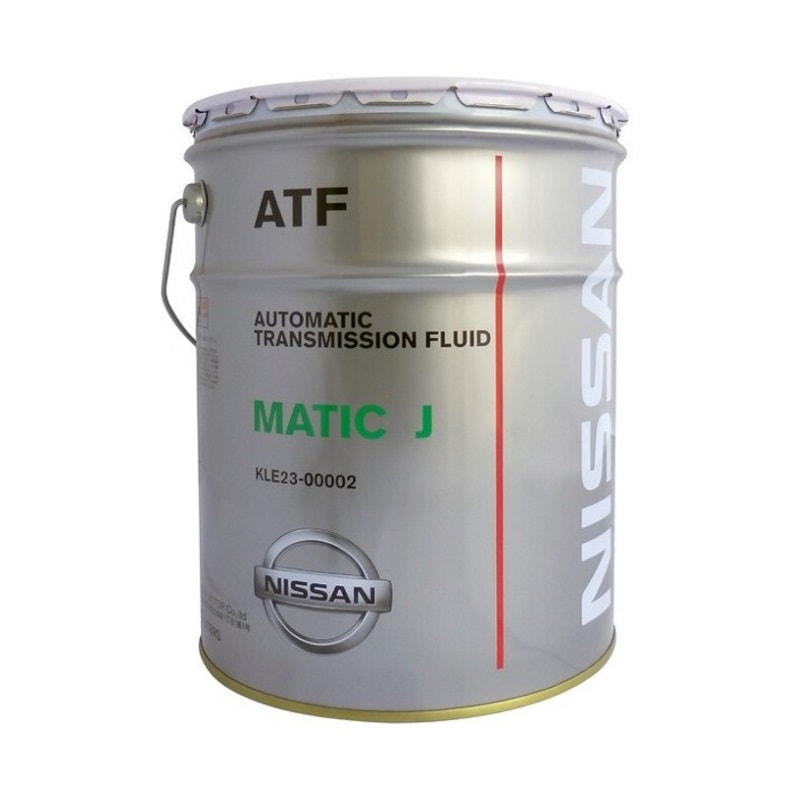 RE5R05A Transmission diagram with parts scheme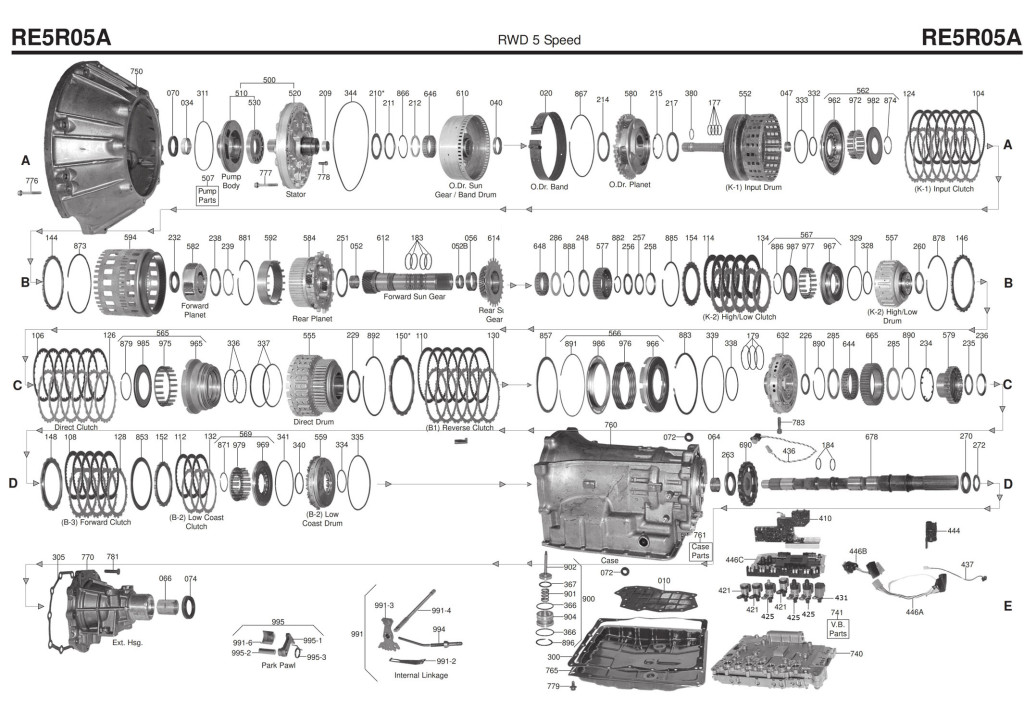 Transmission RE5R05A (JR507E) Clutch manual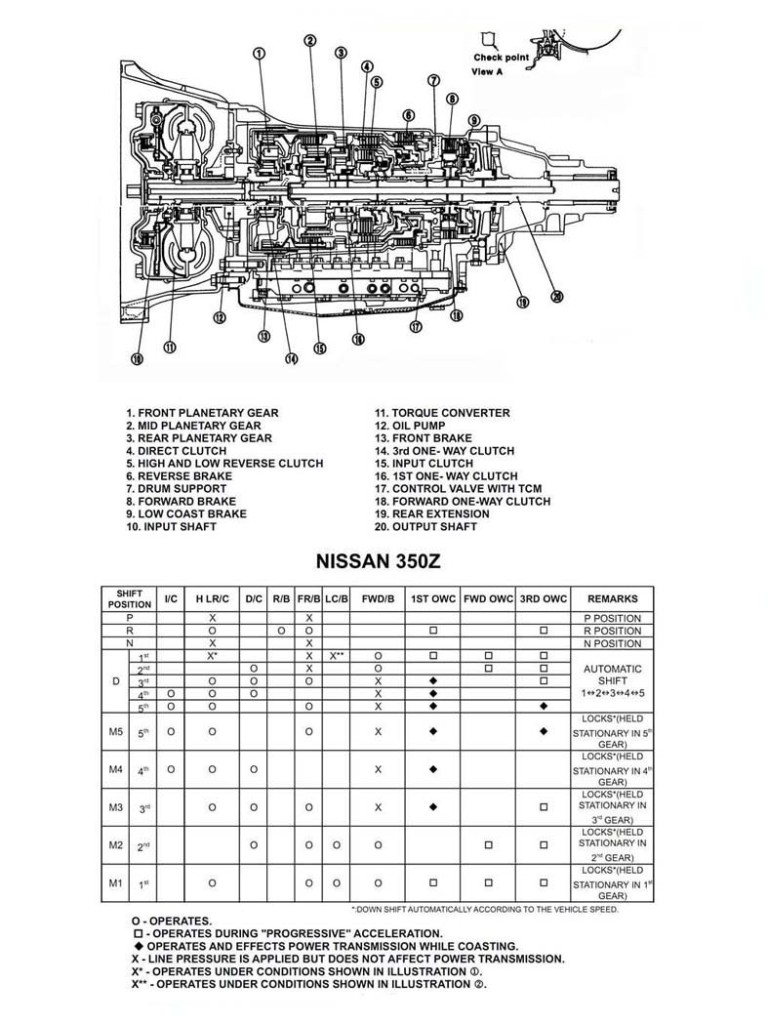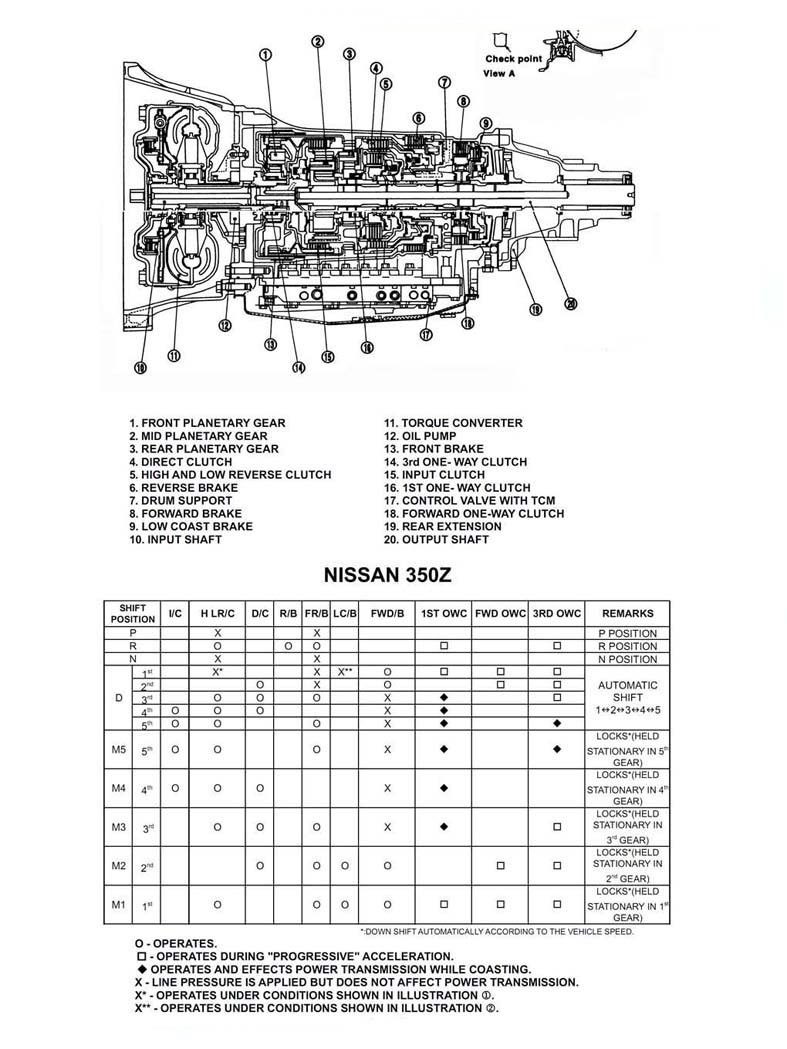 Solenoids ifentification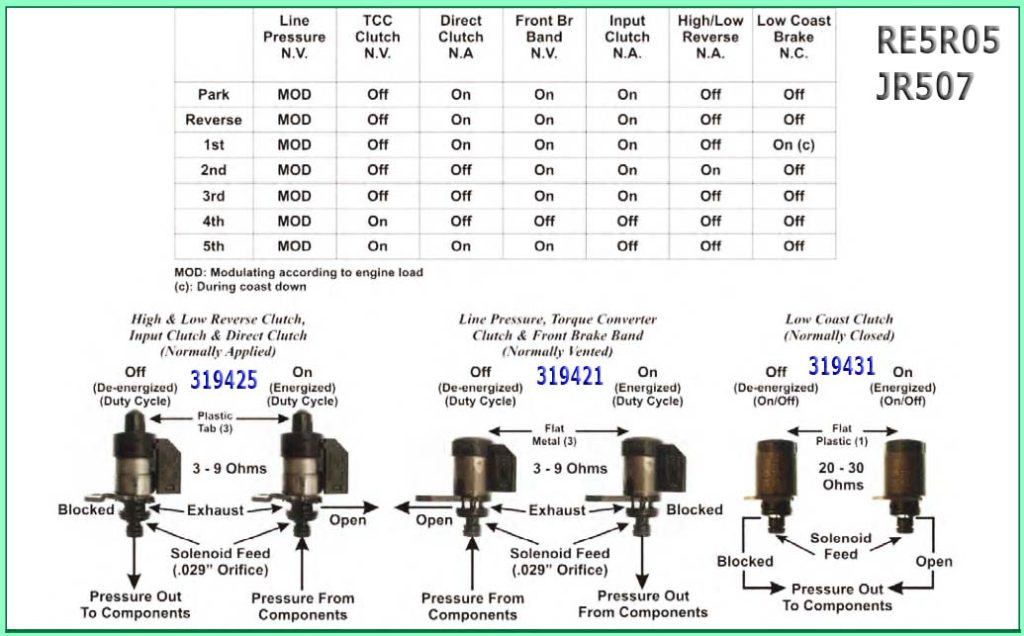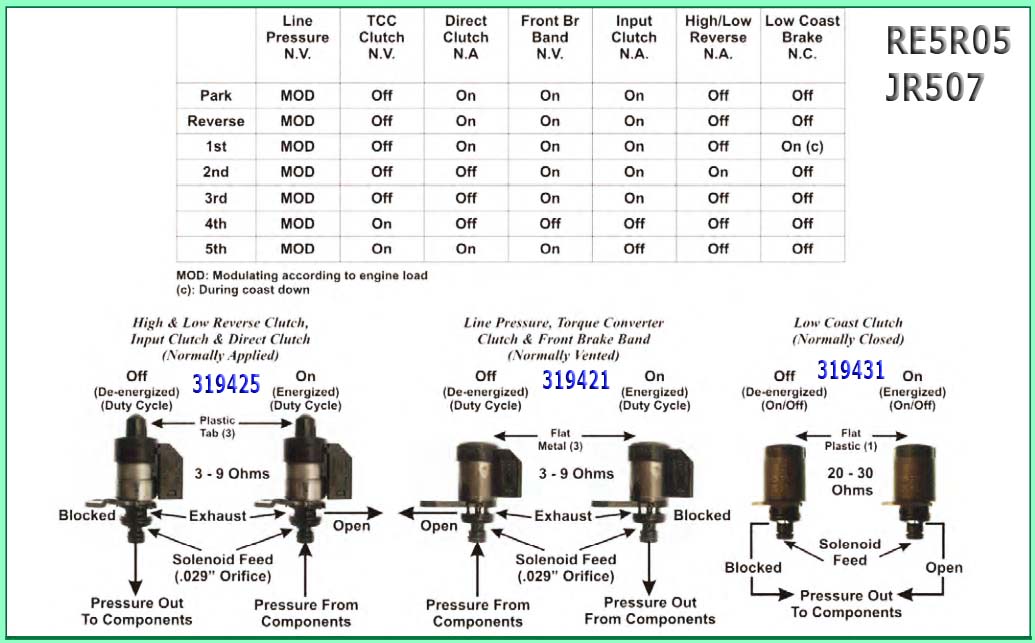 Valve Body Scheme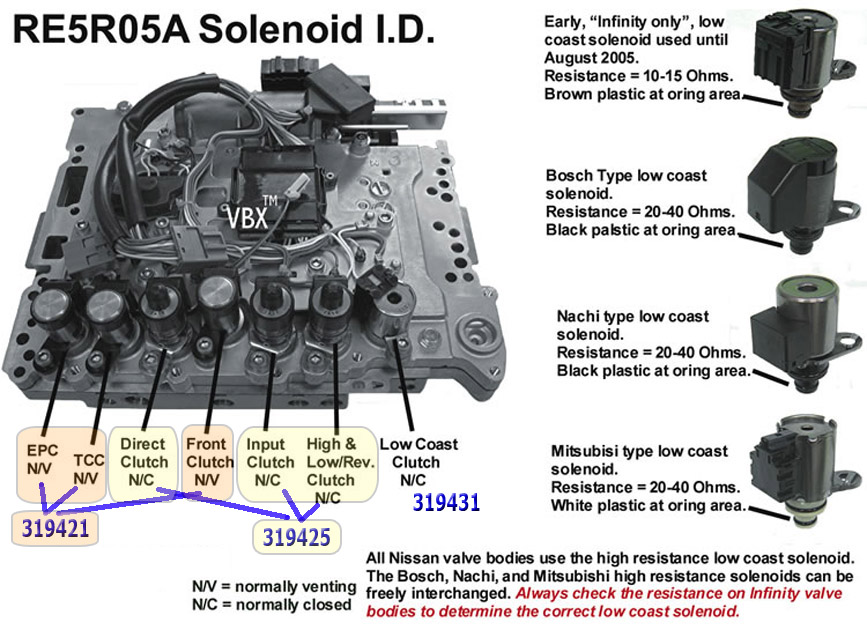 Parts for rebuild RE5R05A transmission
What do you need for repair?
Master kits
Solenoids and Valve Body
TCM Module
Torque converter
Other parts