Information about rebuild transmission JR710E, RE7R01A, JR711E
2009 the Japanese company Aisin proposed a seven-speed automatic transmission JR710E (RE7R01A), which was suggested for the high-power cars from Nissan and infinity. This transmission intended for installation on a powerful eight-cylinder engines, with engine capacity of 5.6 liters.
The main feature of this seven-speed AT is the fact that it is made of the previous generation of five-speed transmissions and has received the strengthened design. For example, the valve body received the extra solenoid that allowed cooling the large-size AT. The work of transmission was completely controlled by automatic equipment. Such allowed not only to improve the quality of the car operation, but made the transmission more reliable and easy in service.
JR710E Fluid Change
The automakers recommend changing the oil in AT every 100-150 thousand km. It is necessary to monitor the condition of the torque converter, which at active driving can quickly fail.
Fluid change video
Transmission RE7R01A (JR710E) problems
Pressure reduction of oil in the system is the basic reason of valve body problems. Similar pressure reductions can happen for the different technical reasons. So, for example, the oil pump can fail or will appear oil leakages under the leaky laying. To repair AT JR710E you should replace the whole element of the valve body, but not only its parts.
JR710E Transmission Disassembly video
Teardown video
Transmission scheme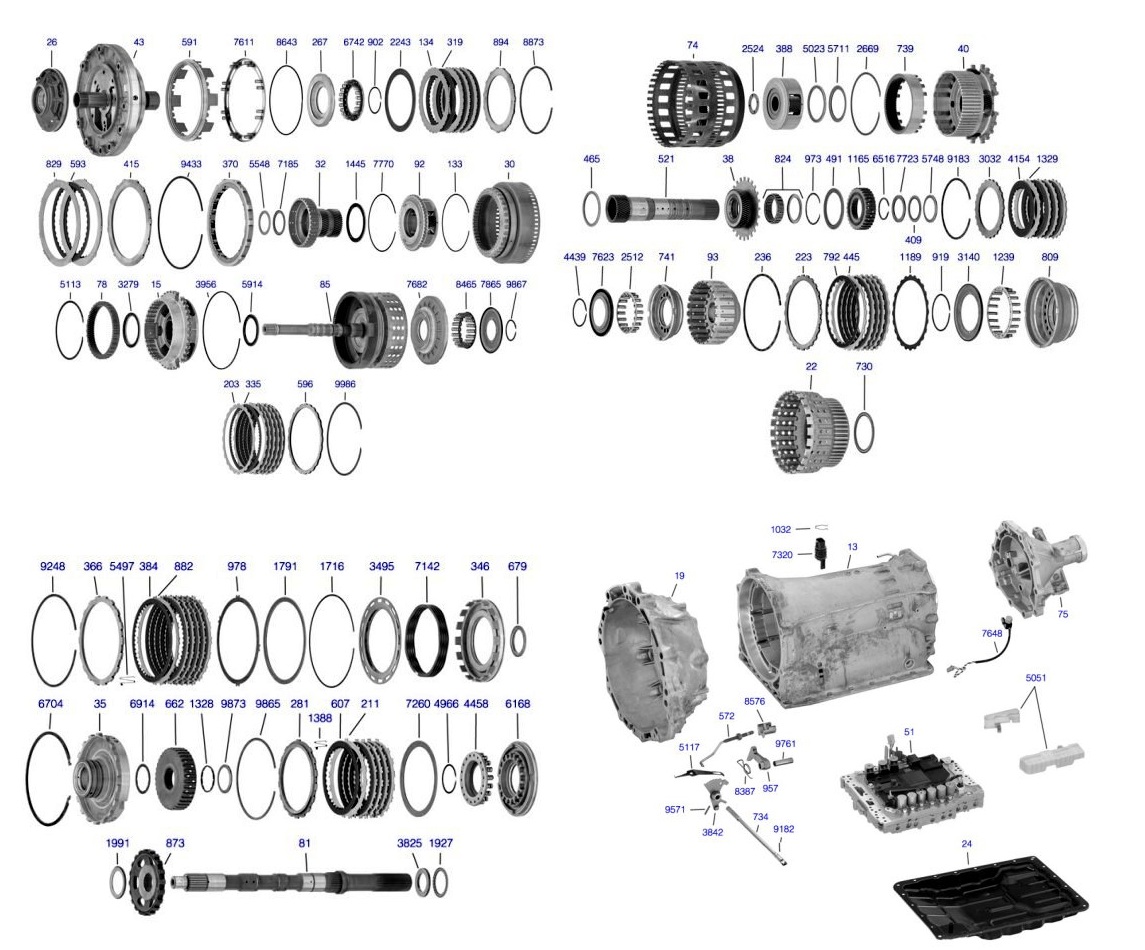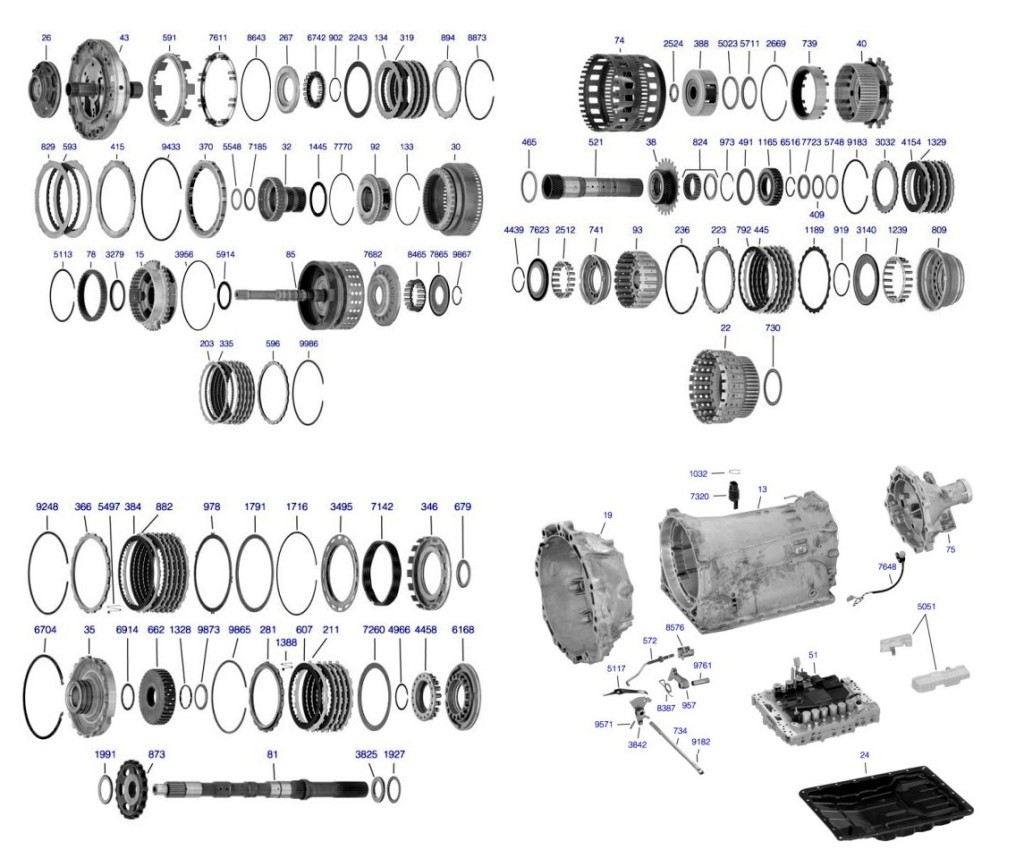 JR710 identify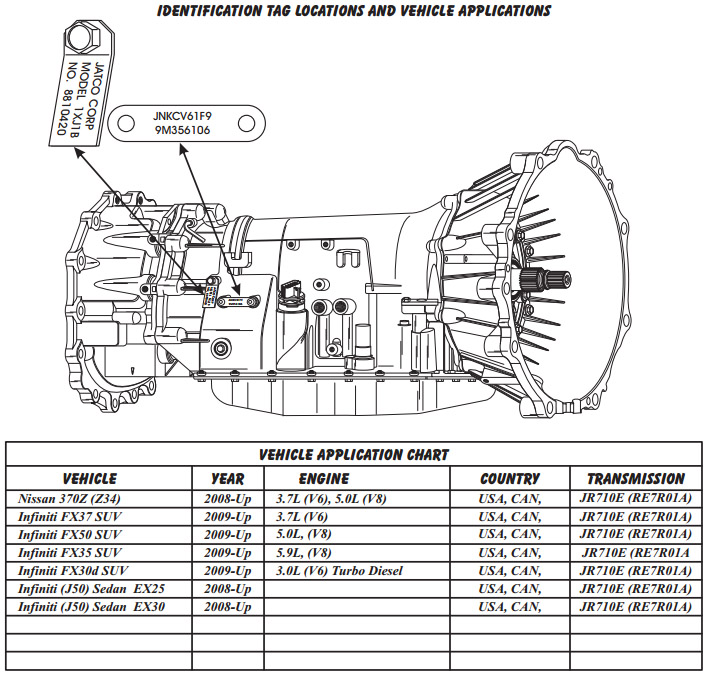 JR710 application chart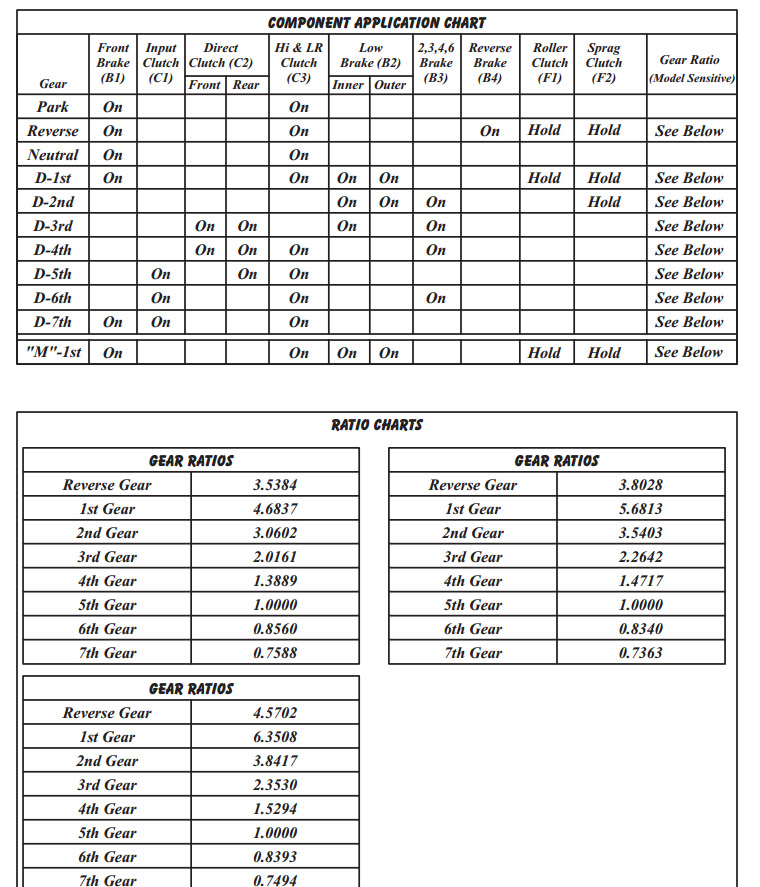 JR710 Solenoids