6T40 transmission — information about rebuild (6T45/6T50/6T30)
Transmission 6T40/6T45 is a compact and reliable gearbox. Gearbox operation is controlled by different electronic systems. Nevertheless, the transmission diagnosis is simple.
Main problems are connected with gaskets and seals. Therefore, it is important to inspect the transmission every 2 month in order to reveal possible oil leaks. Improper maintenance may cause valve body malfunction. It leads to incorrect operation on 4-6 gears and Direct friction set malfunction. Overhaul of 6T40 transmission is very difficult and expensive.
6T40 / 6T45 Transmission Problems
Typical failures:
4-5-6 Drum (Clutch) unlocks the outer snap ring;
Spring breakage at high gears and maximum torque; it leads to full unit vibration and Reactor Sungear Bushing damage. Further operation can cause Sungear and 4-5-6 Drum replacing (6T30 and 6T40 gearboxes).
3-5-R Drum (hard kicks);
Failures of 32-bit Transmission Control Module (TCM) with Solenoid Connection Plate (6T40 and 6T50 gearboxes) *.
*Valve Bodies have many modifications. Plate must be identified by 8-digit number (starting from 2425…) or by VIN.
6T40 Fluid change
ATF and filter change service is required every 40 000 km and can be performed by properly experienced owner. But it is highly recommended to repair 6T40/6T45 gearbox only in qualified workshops.
Capacity: of fluid in this transmission near 7.8 liters.
Type:Dexron 6 (Castrol, for example).
6T40 Common problems — video
Teardown
Transmission 6T40/6T45 diagram scheme
Identify transmission 6T40/6T45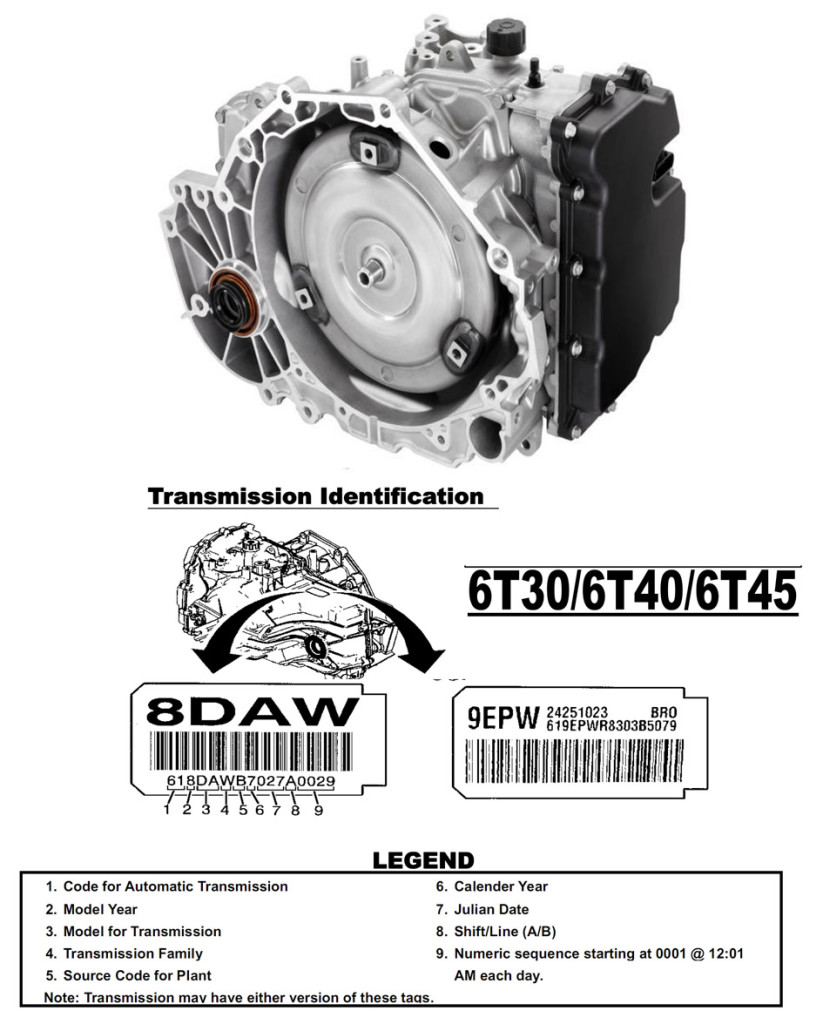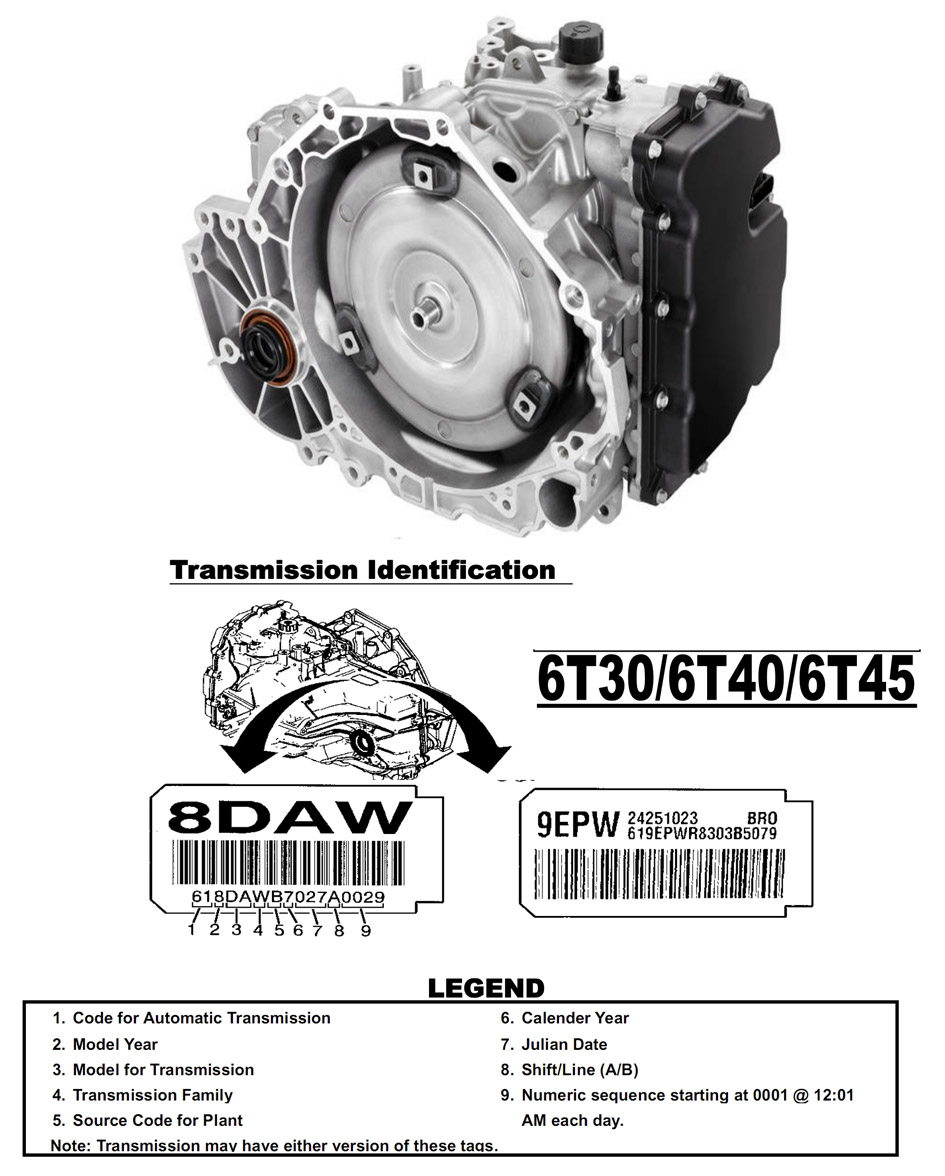 6T40 Transmission manual solenoids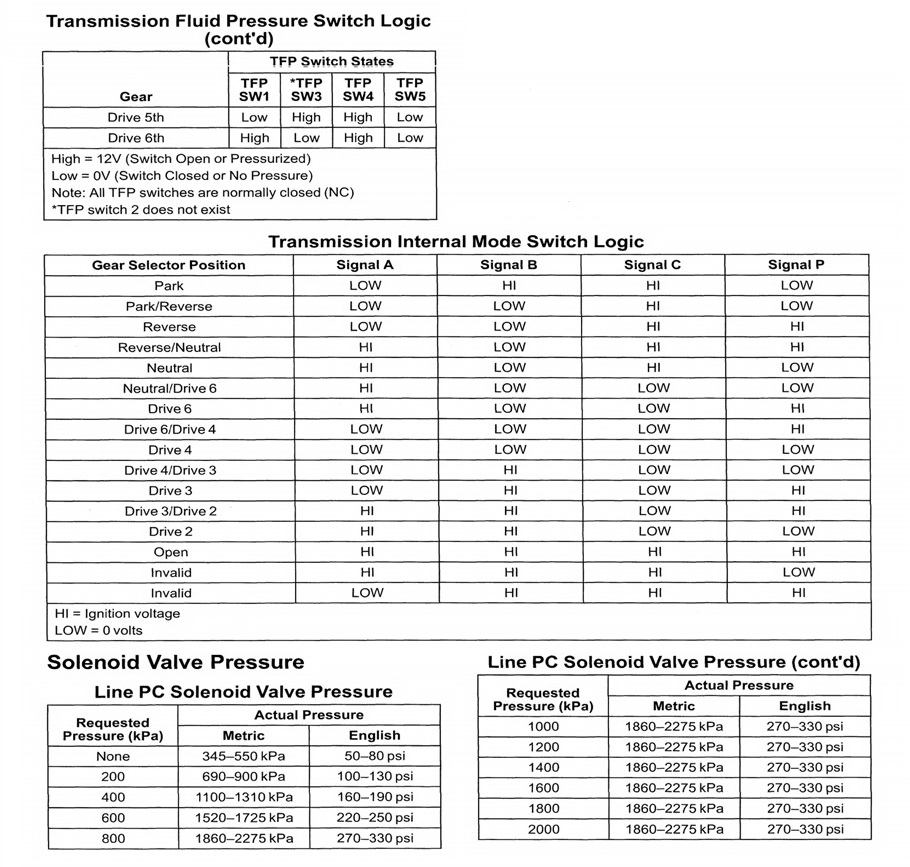 6T40/6T45 Valve Body (Mechatronic) and Solenoids idenify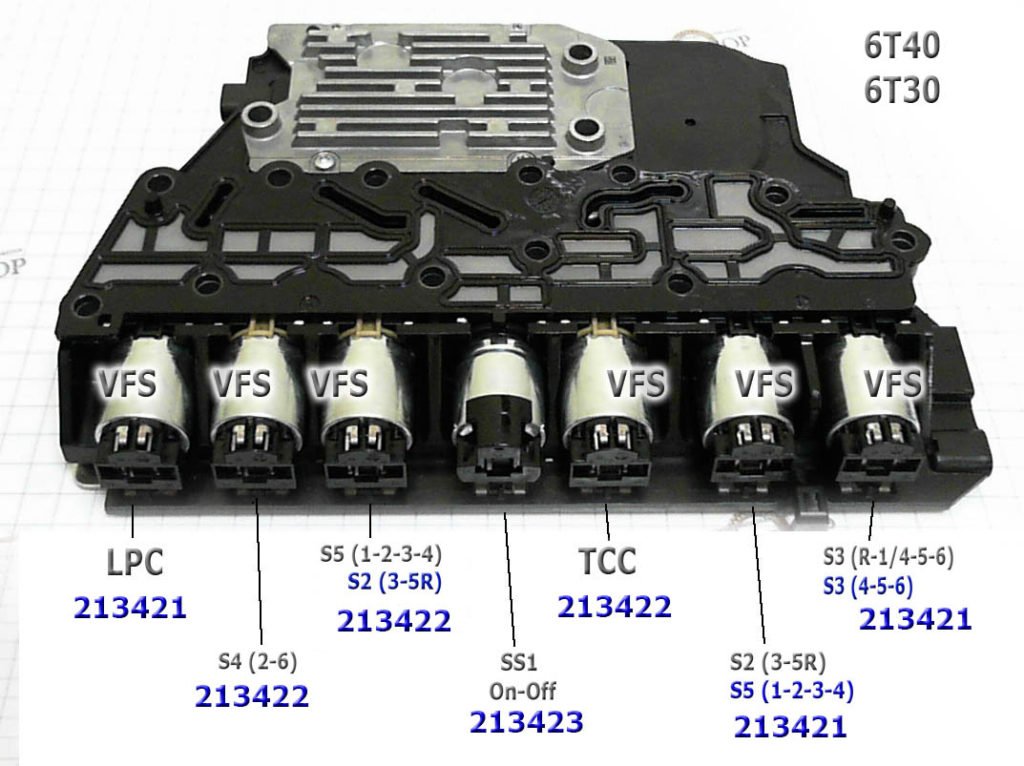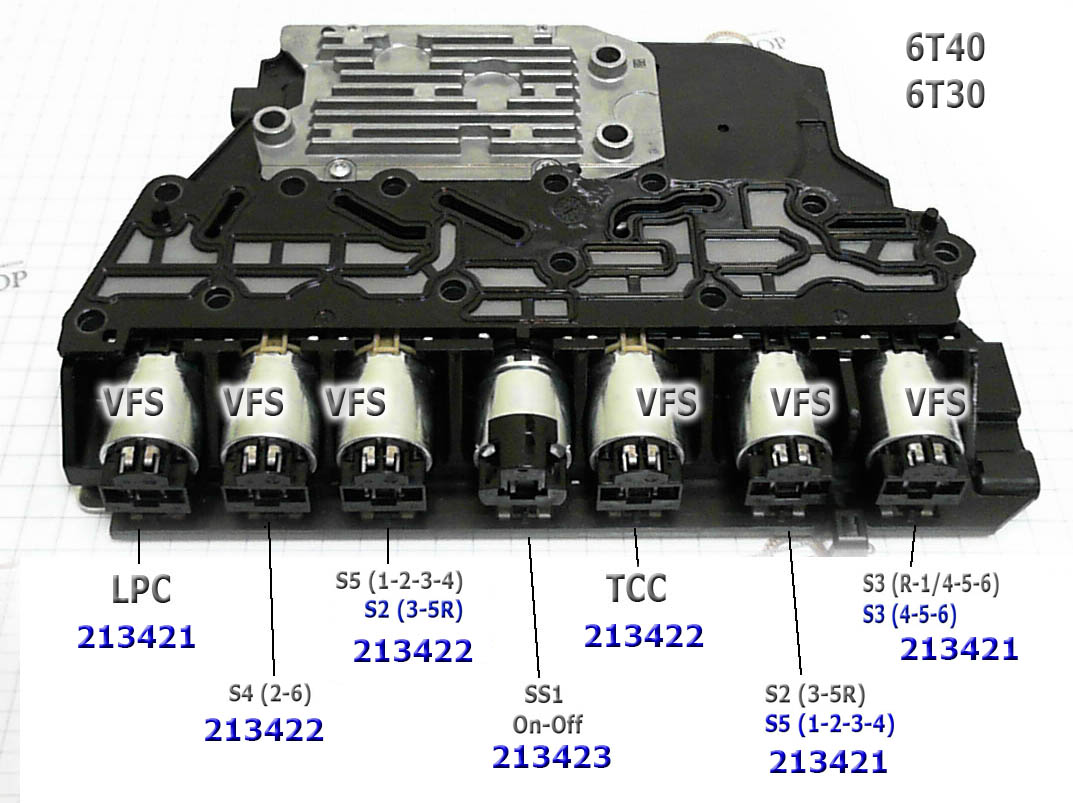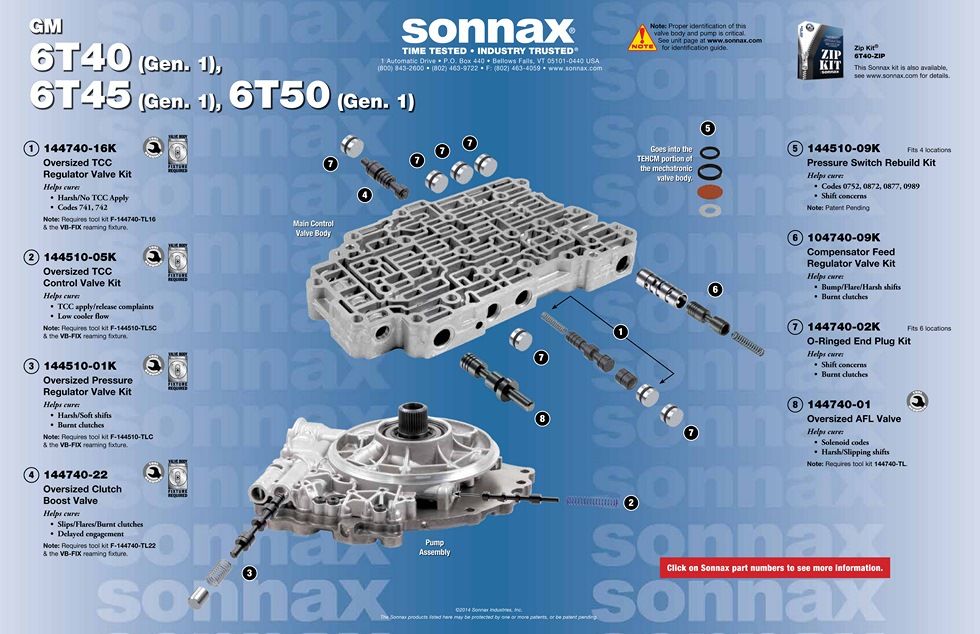 6T40 Guide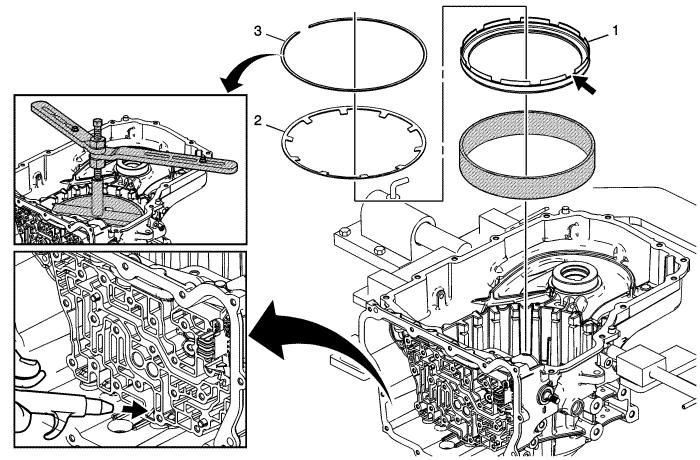 Parts for rebuild 6T40 6T45 transmission
What do you need for repair?
Master kits
Solenoids and TCM
Torque converter
3-5-R and 4-5-6 Drums