Information about rebuild transmission GM 6L45 /50, 6L80 /90
6L 45/6L 80 is a compact, hi-tech and reliable transmission, which features an automatic control over most of gearbox functions. This improves both acceleration performance and fuel economy.
When properly operated and regularly maintained, this gearbox is able to reach the point over 200 000 km before the overhaul.
Proper maintenance means, first of all, regular ATF changes every 50 000 km. It is strongly recommended to use genuine filters and high-quality ATF only.
6L45/50 and 6L80/90 Transmission Problems
Otherwise, malfunction of the valve body and its solenoid valves is most likely because of contamination by products of the wear. This is the main reason to repair 6L 45/6L 80 gearbox, which is caused by transmission overheating and oil starvation.
Other valve body problems may occur at the mileage of 300 000 km. The most typical symptoms of the malfunction are vibrations, grinding noise, strikes and transmission slipping at the gear shifting. In some cases, engine fully stops while engaging from «Parking» to «Drive» modes. Also, problems with cable harnesses (which connects sensors with the central processor) are possible.
Rarely, at greater mileages friction and steels breakages can happen. This requires the expensive gearbox overhaul, which is very expensive.

6L45 Slipping / No Forward
6L transmission No Reverse (no R)
Teardown Video
6L80 Rebuild Video
6L80 Slips/Revs when shifting
Rebuild Tips
6L80/6L90 Fluid change
Capacity: 8.9QTS
Fluid Type: Dexron 6
How to check Fluid Level 6L80?
Transmission scheme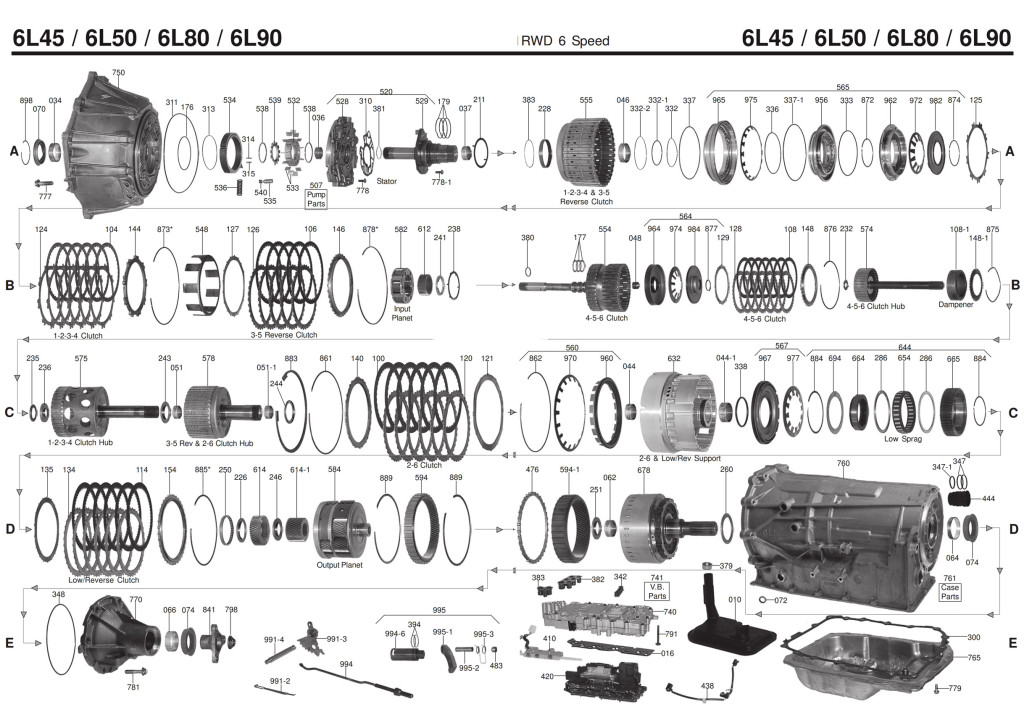 6L45 6L80 Solenoids in Valve Body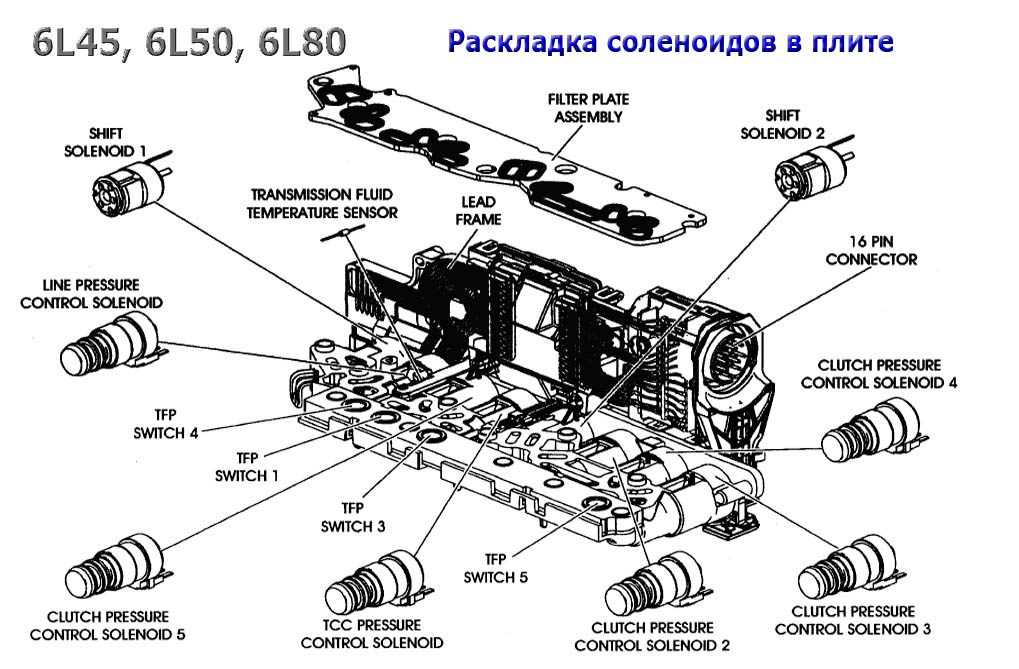 Solenoids Work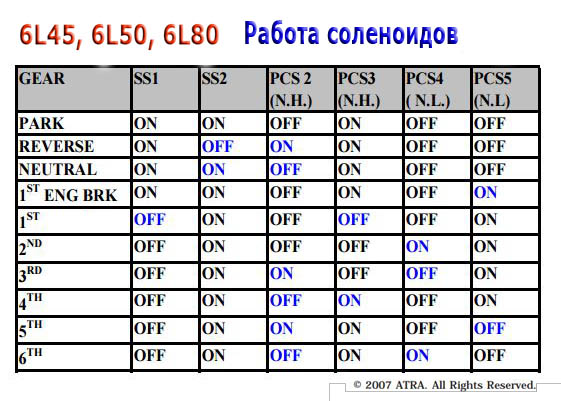 6L45 6L80 Clutch Work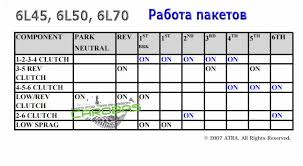 Parts for rebuild 6L80/6L90 transmission
What do you need for repair?
Master kits
Solenoids and Valve Body
Torque converter
Other Parts