Information about rebuild transmission G4A-EL, 4EAT-G
There is no need for expensive and difficult maintenance of the automatic gearbox G4A-EL/4EAT-G. The first 150,000 kilometers is necessary to perform a change of oil and filter elements. When run at 200 — 250 thousand kilometers is recommended cleaning of the Valve Body. The need of major repair the automatic gearbox G4A-EL/4EAT-G occurs at run of 350 — 400 thousand kilometers. G4A-EL is extremely easy to repair, and if necessary, the car owner can perform all repairs on their own.
4EAT-G/G4A-EL Transmission problems
One of the features of this modification Automatic Transmission is its compact dimensions that allow setting transmission for a wide range of cars. In general, an automatic transmission is already too reliable. In the first few years of its production have been eliminated childhood diseases, and subsequently the transmission could easily be used for a long period.
Teardown video
At the same time, like any other complex structural element automatic gearbox G4A-EL broke down. Of specific breakdowns can identify problems with the clutch drum. Not too successful design of this element led to its rapid breakdown. The difficulty of the repairs was the fact that it was necessary to dismantle automatic transmission from the car, which significantly increases the complexity of problem resolution.

Transmission scheme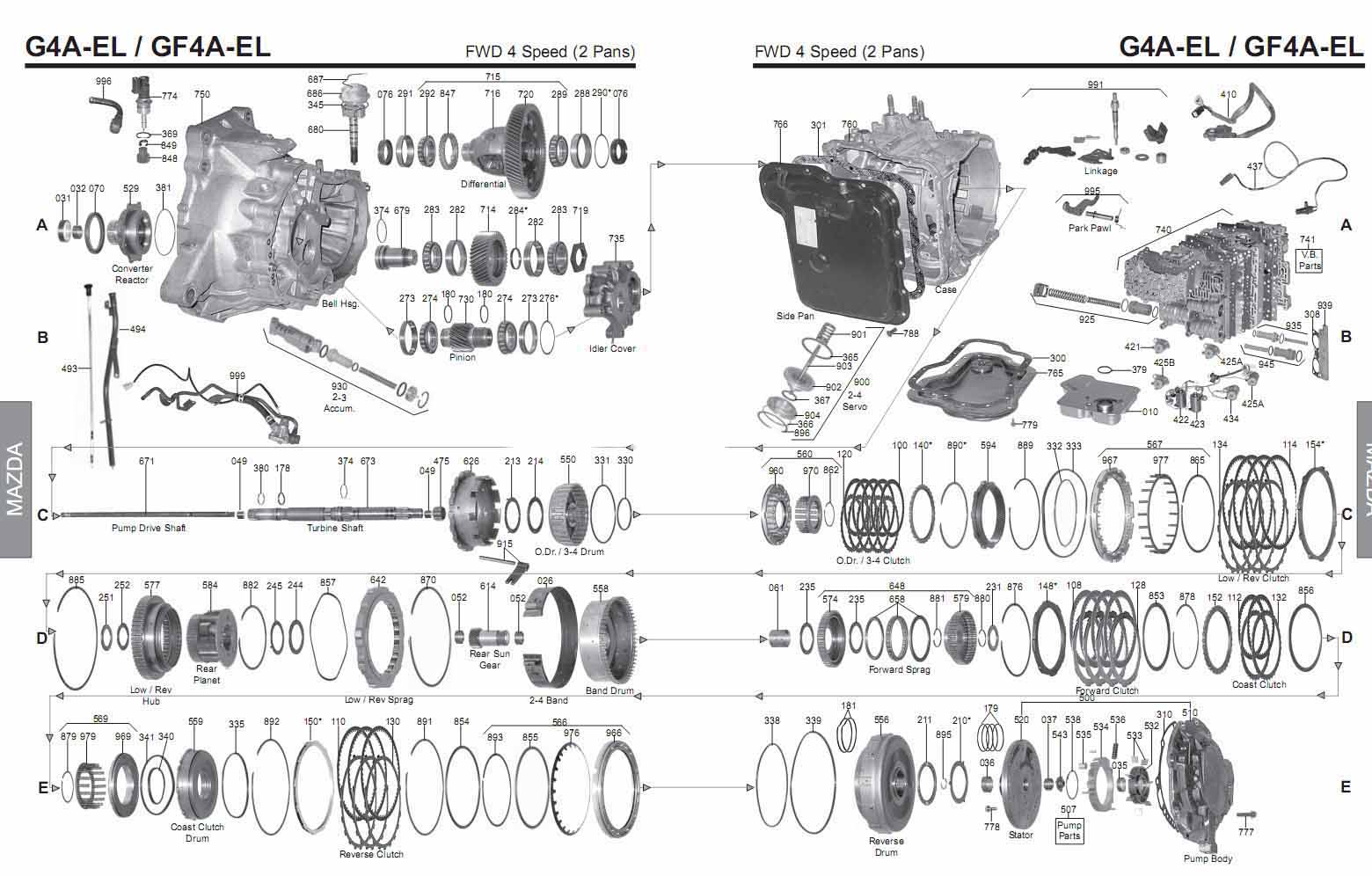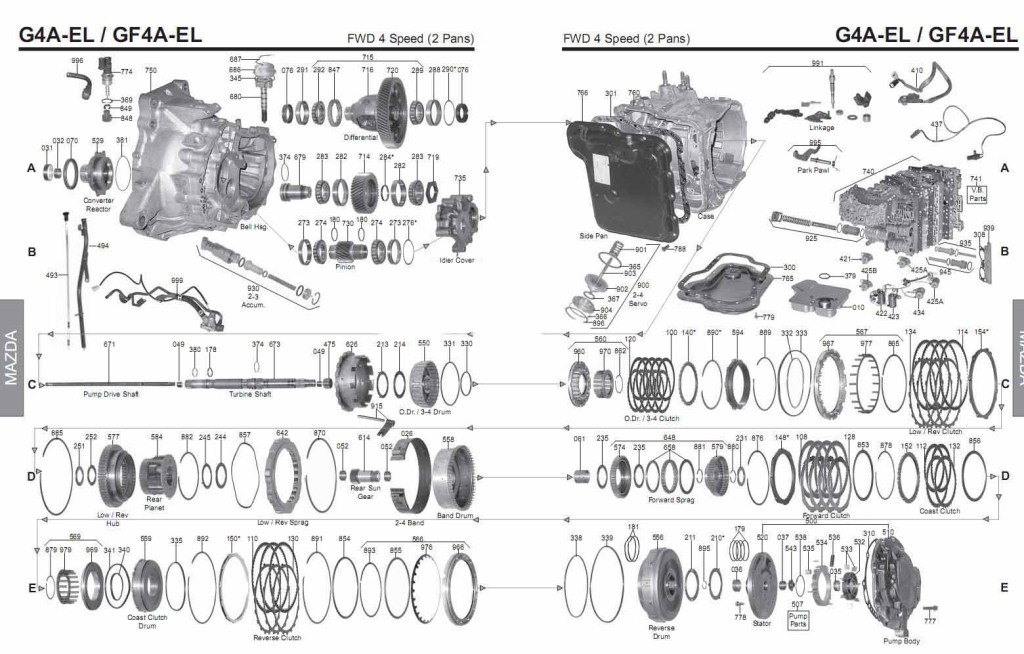 G4A-EL (4EAT-G) Valve Body scheme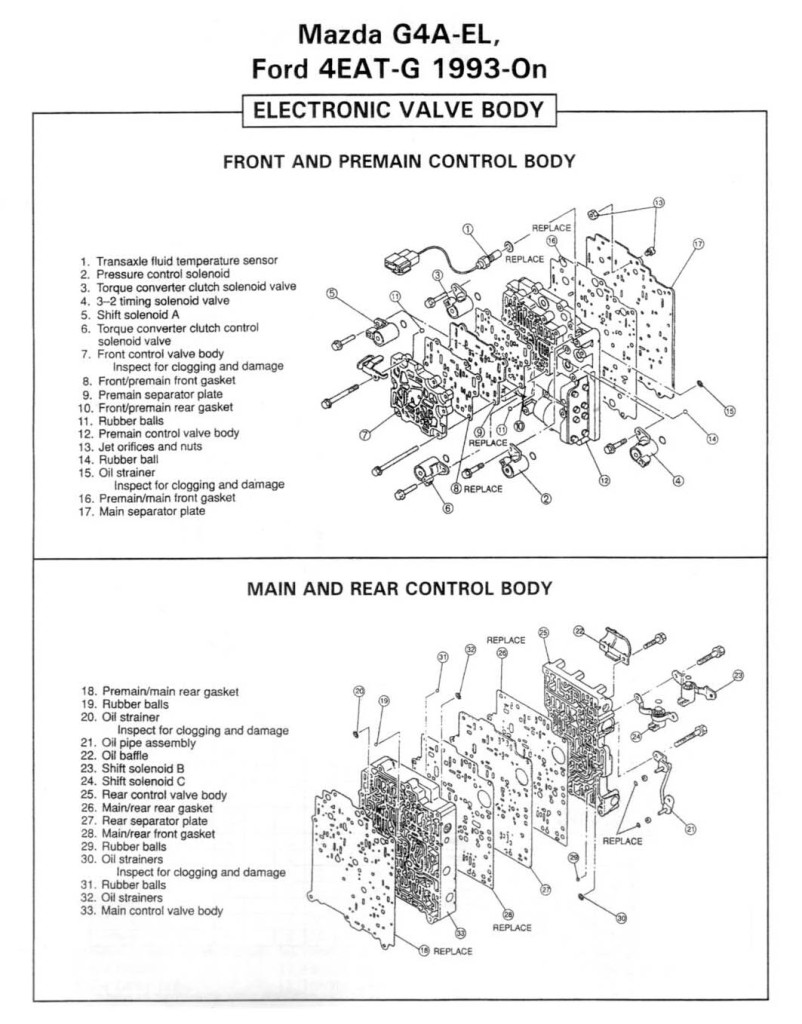 G4A-EL (4EAT-G) Valve Body scheme