Information about rebuild transmission FNR5
The main purpose of five-speed automatic gearbox FNR5 is usage with front-drive cars which volume of the engine does not exceed 2,5 liters. Automatic Transmission has a sports car mode and a possibility of manual switching of steps. There is also a function of blocking and kick down. As well as the majority of other Mazda transmissions FNR5 is reliable and enduring. It is only necessary for an owner to make regular replacement of oil in Automatic Transmission and care for filtering element after 100.000 kilometers of run. One more feature of FNR5 is use of specially adjusted solenoids which are capable to be arranged under an owner-driver. Work of solenoids and whole Valve Body copes electronics. There is no mechanical communication between the selector of transfers and transmission.
Transmission Problems
Automatic Transmission FNR5 has a plenty of used automatic control systems of work of transmissions. During major repair FNR5 they make replacement of friction clutches, complete set of a filler block and linings. Often enough it is required to make clearing of the valve body that allows to improve scientifically greasing and cooling of an automatic gearbox. The certain complexity at repair work is necessary to make removing of a box for their performance. That's why labor input and cost of repair work raises.
Transmission FNR5 Fluid Change
Capacity: About 7QTS
Fluid change: Ford Mercon V XT5
Rebuild Video
FNR5 (4F27e) P0741 Code
Transmission scheme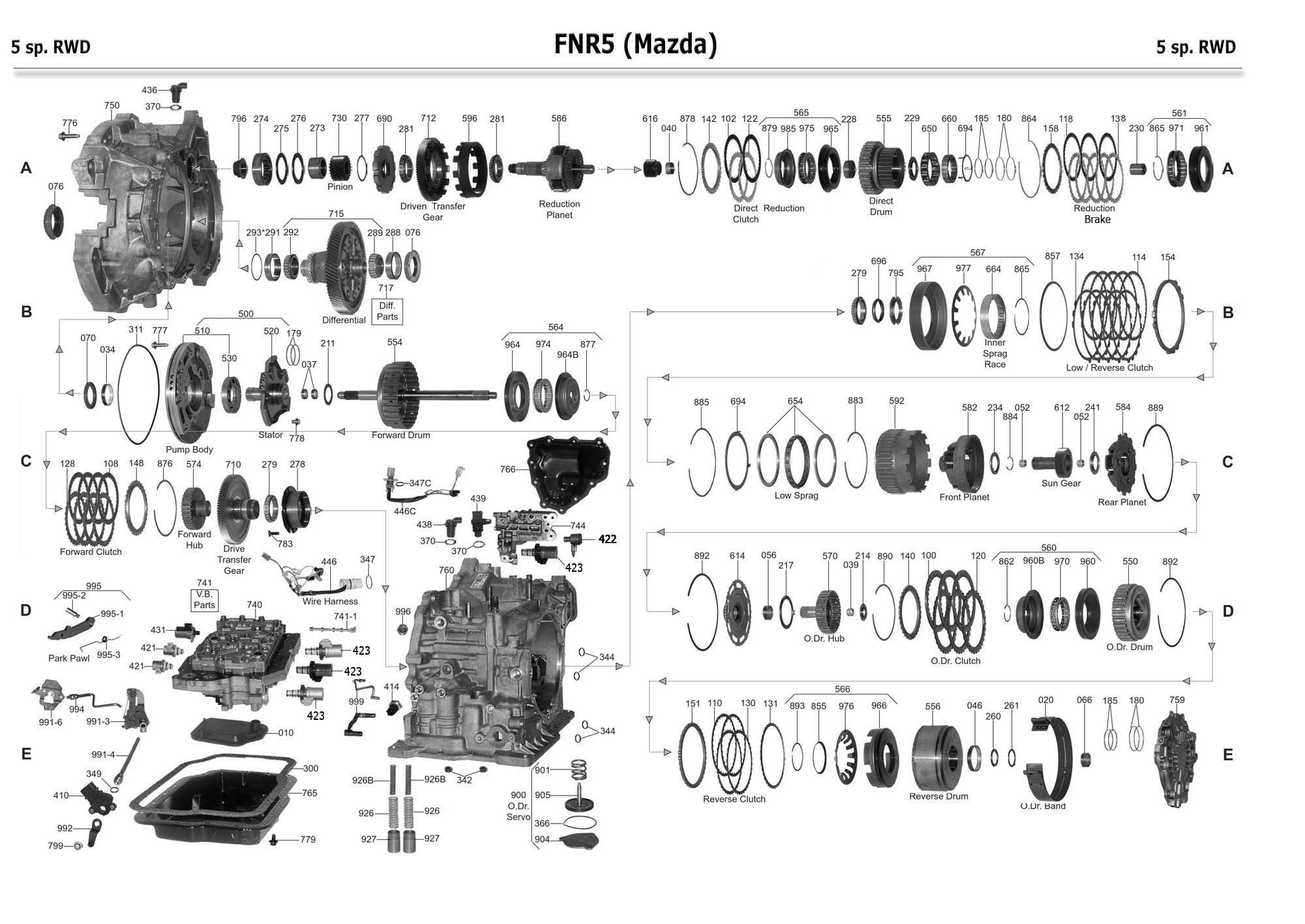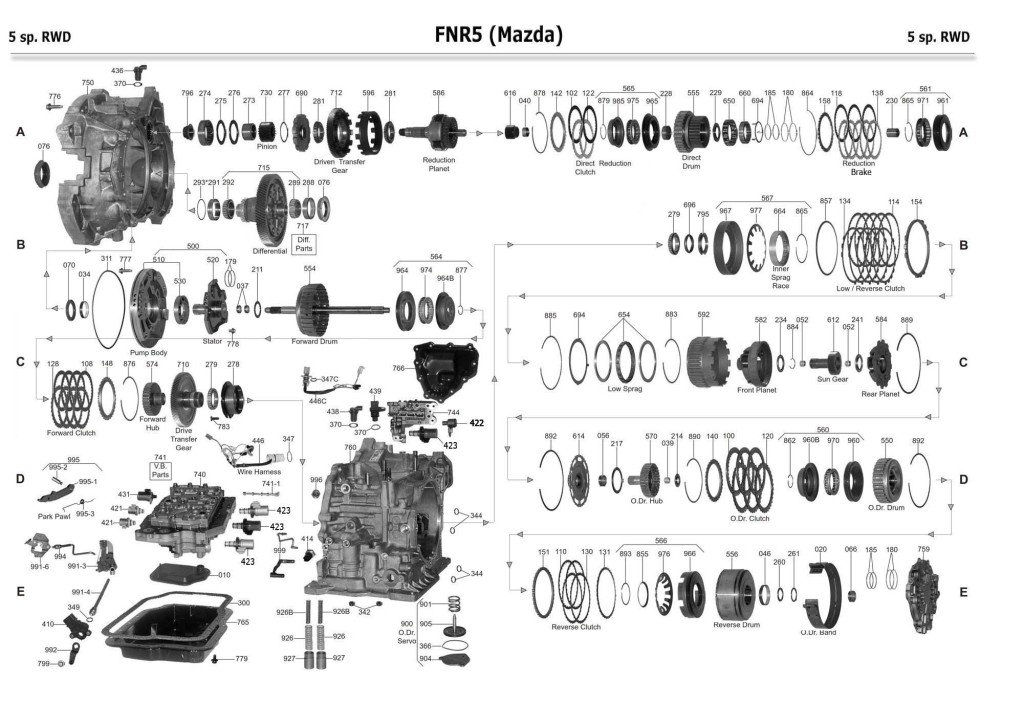 FNR5 Solenoids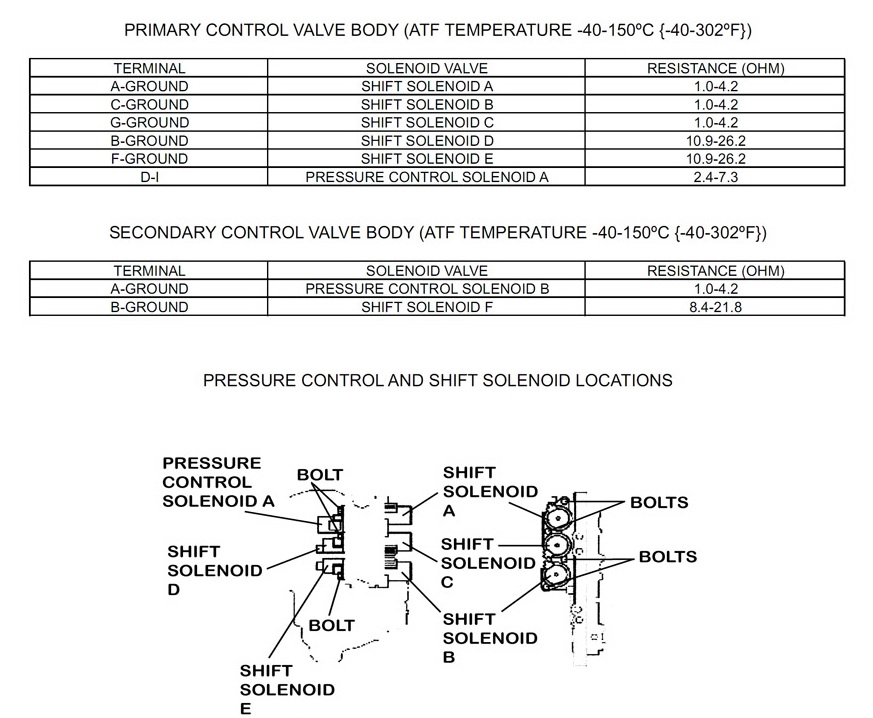 FNR5 Stall Test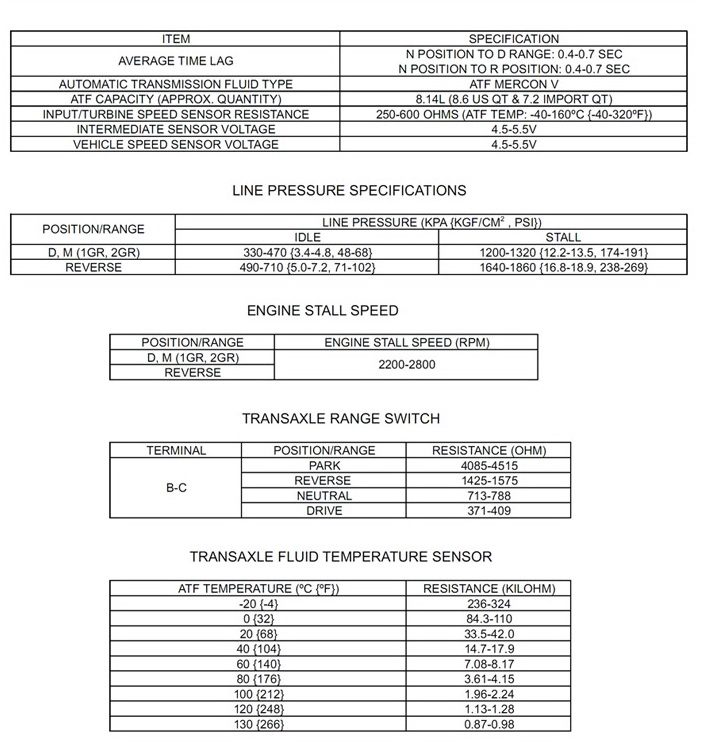 Parts for rebuild FNR5 transmission
What do you need for repair?
Master kits
Solenoids and Valve Body
Torque converterRebuilt Transmissions