Information about transmission CVT RE0F09A /JF010E
Automatic transmission CVT RE0F09A was installed at a number of Japanese automaker Nissan car company. CVT RE0F09A transmission appeared in a campaign proposal in 2002. This variator was installed on the car Nissan Maxima and Murano. In the middle of the two thousandth years the Russian market began to be delivered Teana model, which was equipped with that modification of the transmission. Afterwards under the license, this transmission was installed on two-liter diesel modification of Renault Scenic and Megan. Japanese experts in the development of this model and in the beginning of its use in their cars as positive about this powertrain. However, the variator has established itself not with the best hand.
JF010E Problems
Problematic place is the belt tensioner, which is quite often broke, leading to significant problems. Runs of CVT CVT RE0F09A more than a hundred thousand kilometers without the need for question of how to repair automatic transmission CVT RE0F09A is a rarity. Quite often, the first problems appeared after only 40 — 50 thousand mileage. It should be noted that the cost of spare parts and difficulty of repair CVT RE0F09A is quite high. Therefore, to perform high-quality repair work cannot in every repair shop, which specializes in transmission repair. Soon, the Japanese producers refused to use this transmission, and subsequently the use of transmissions variators.
Flow Control Valve Fix Video
JF010E Troubles
How to change the belt of variator RE0F09A?
Remove the tray
Repair the valve body
Half the box in the large circle
Repair all the innards (pump, differential, planetary gear set)
Half the box in the small circle
Finally, gently pull out the cone and chain
JF010E (RE0F09A) transmission fluid change
Capacity: 8.2QTS
Fluid type: Use Nissan NS2 or NS3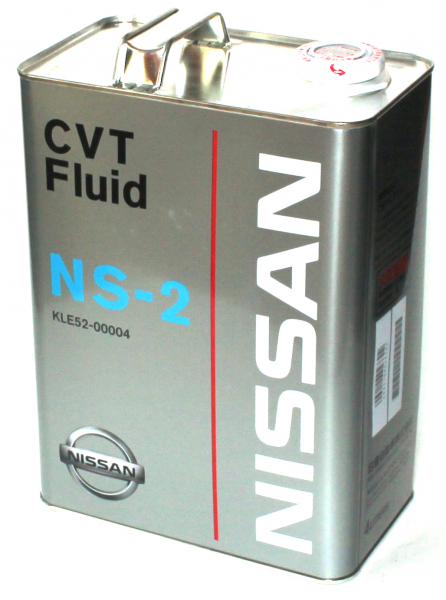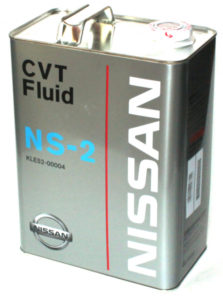 Transmission scheme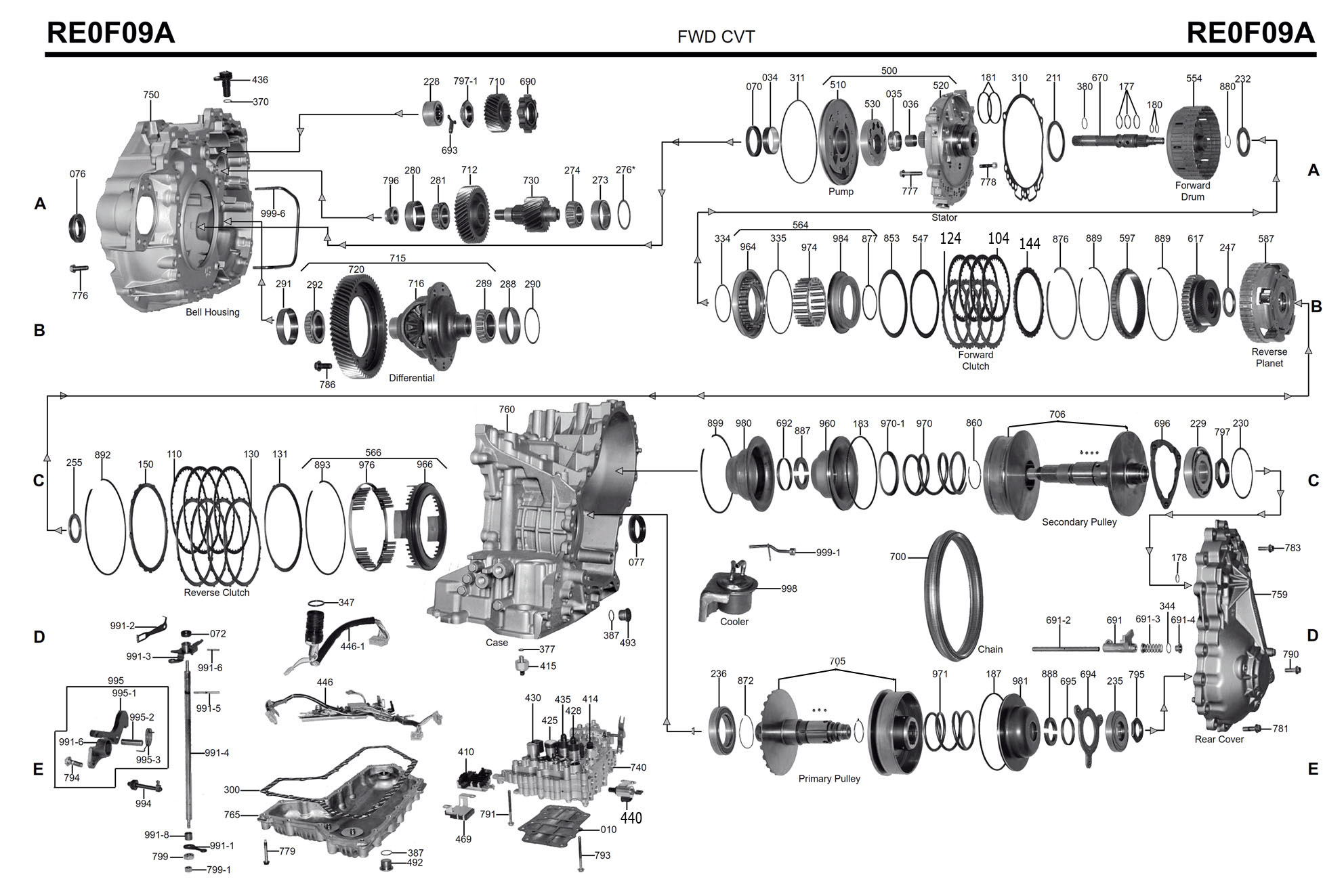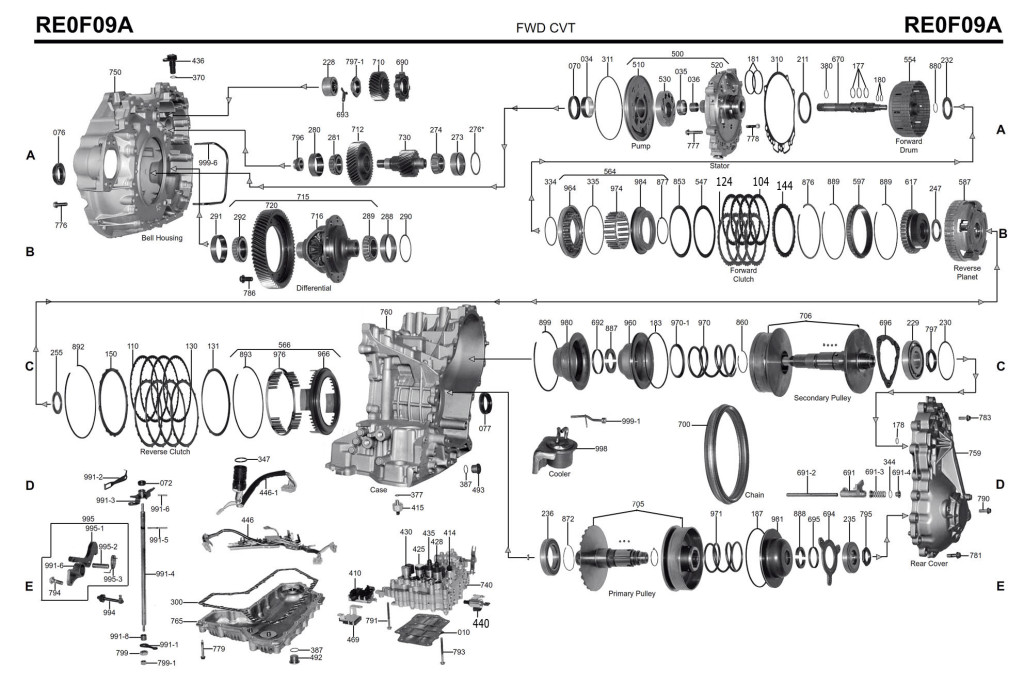 RE0F09A Solenoids
Diagnostic and errors RE0F09A
Parts for Rebuild JF010E (RE0F09A) Transmission
Solenoids and Valve Body
Rebuild Kits
Oil Pump
Chain Belts