CD4E transmission — information about rebuild LA4A-EL
Like most modern automatic transmissions automatic transmission CD4E require appropriate service. Car owner should regularly change the oil in the gearbox, and filter elements. Thus was provided durability of the valve body and solenoids. In addition, you should regularly inspect the condition of the transmission in order to identify leaks oil. If any problems with tightness gaskets must be as soon as possible contact the service center and eliminate existing damage.
Due to the original design of the transmission gear changes happen quite compact and reliable. The control electronics allows following all the important things of the automatic transmission, which in turn saves the car owner from potential damage the transmission.
CD4E Problems
The characteristic of this modification transmission breakdowns can be attributed the failure of the solenoids, what happens when you run more than 200,000 kilometers. Experts recommend replacement kits solenoids that deliver the car owner from the need for frequent repair automatic transmission CD4E. It should be remembered that when the solenoid replacement performed work on dismantling the valve body that slightly increases the cost of the work. It is for these reason solenoids to replace one is unprofitable.
CD4E Fluid type and capacity
Fluid type: Mercon 5
Capacity: 8qts
Fluid change video
CD4E Transmission diagram scheme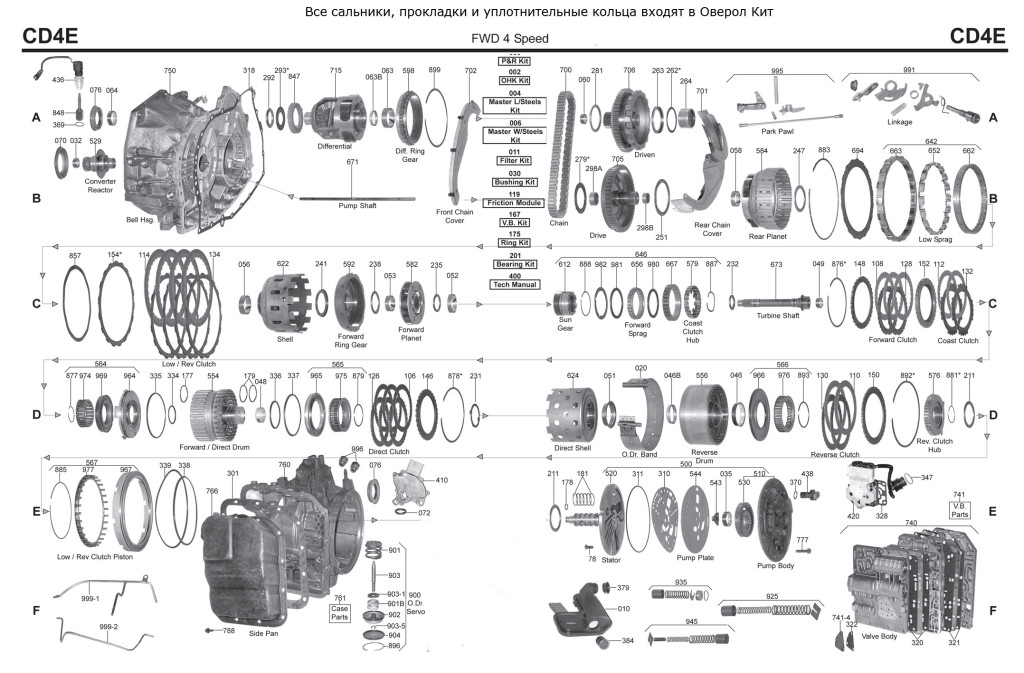 CD4E Pressure test manual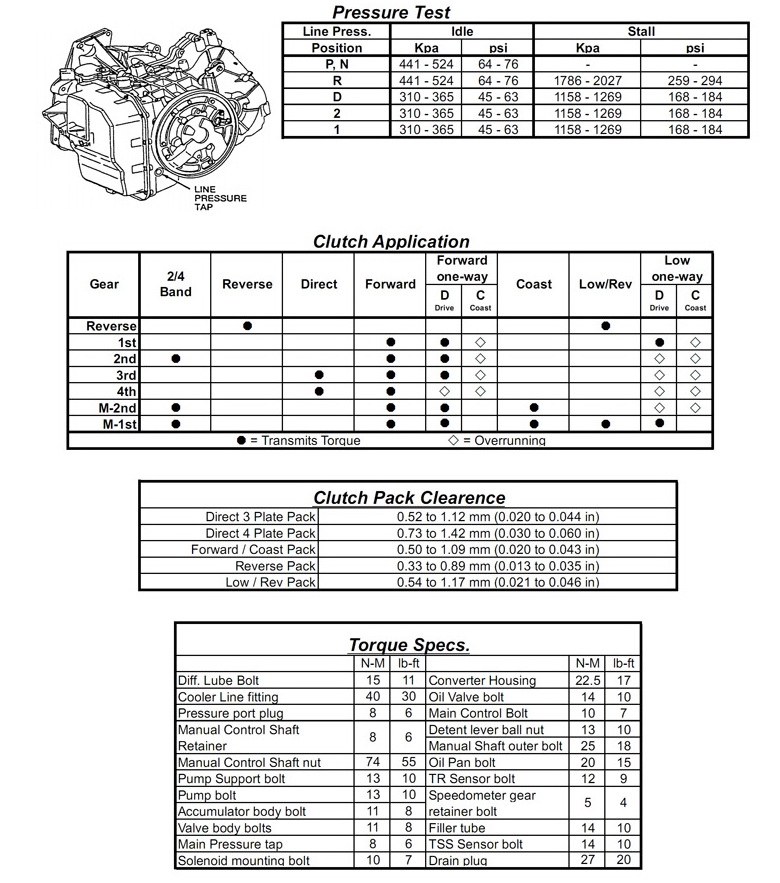 Solenoids chart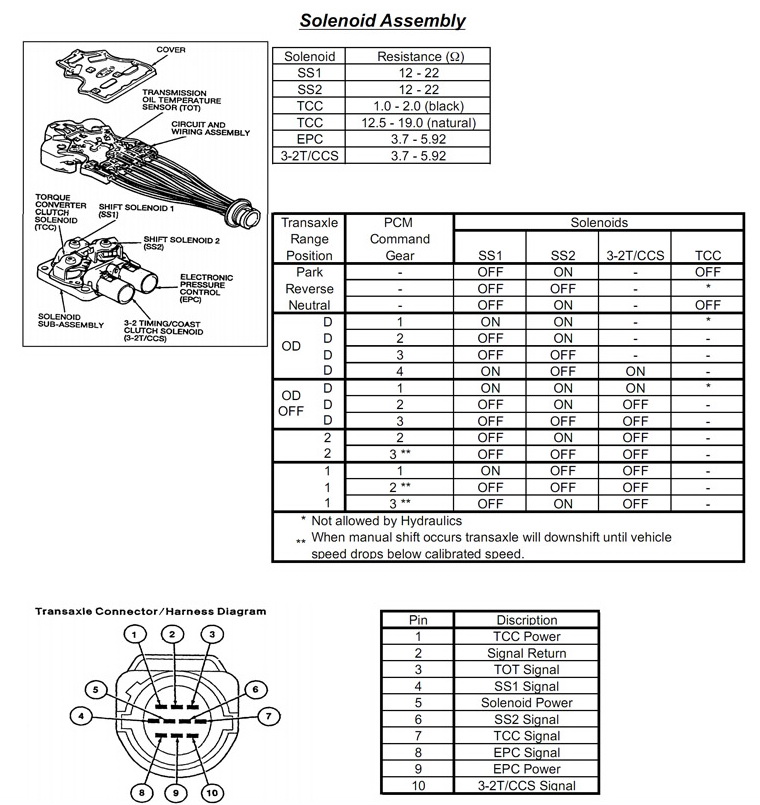 Parts for rebuild CD4E transmission
What do you need for repair?
Master kits
Solenoids and Valve Body
Torque converter
Other Parts