Information about rebuild AW 50-42LE/40LS (AF14/AF20/AF22)
One of the features of this four-speed automatic transmission modification is the use of hydraulic control. This technology allowed us to simplify the transmission and reduce its cost. In case of breakdowns, drivers were not engaged in costly repairs, and installed a new low-cost AT Transmission AW50-42LE (also known as AF14/AF20/AF22). In 1995 an updated version appeared which contained electronic control and a torque converter lock. All this allowed an increase in the comfort of using an AT. But this affected the reliability of the box. The electronic «brain» quite often broke down, and the problem was in the cables that transmitted the control signals, often to finding a problem with the cables you had to disassemble the gearbox.
AW50 42le (AF22) transmission problems
Specific breakdowns of the gearbox AW 50-42LE  problems / 40 are connected with electronic control, and the first versions of the gearbox suffered friction clutches. Also the weak point was the gasket in between the solenoids that actively leaked oil. That is why you should monitor the condition of the box and the oil level in the transmission. It used to be easy to repair the first generation of automatic transmissions. When the modified version had a much more complicated structure that did not allow to perform repair by the owner.
aw50 42le transmission fluid change
Capacity: 7.8qts (full change)
Fluid Type: Toyota Type T-IV or Mobil 3309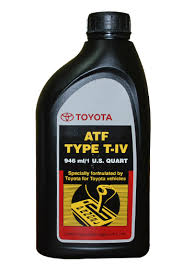 Transmission parts scheme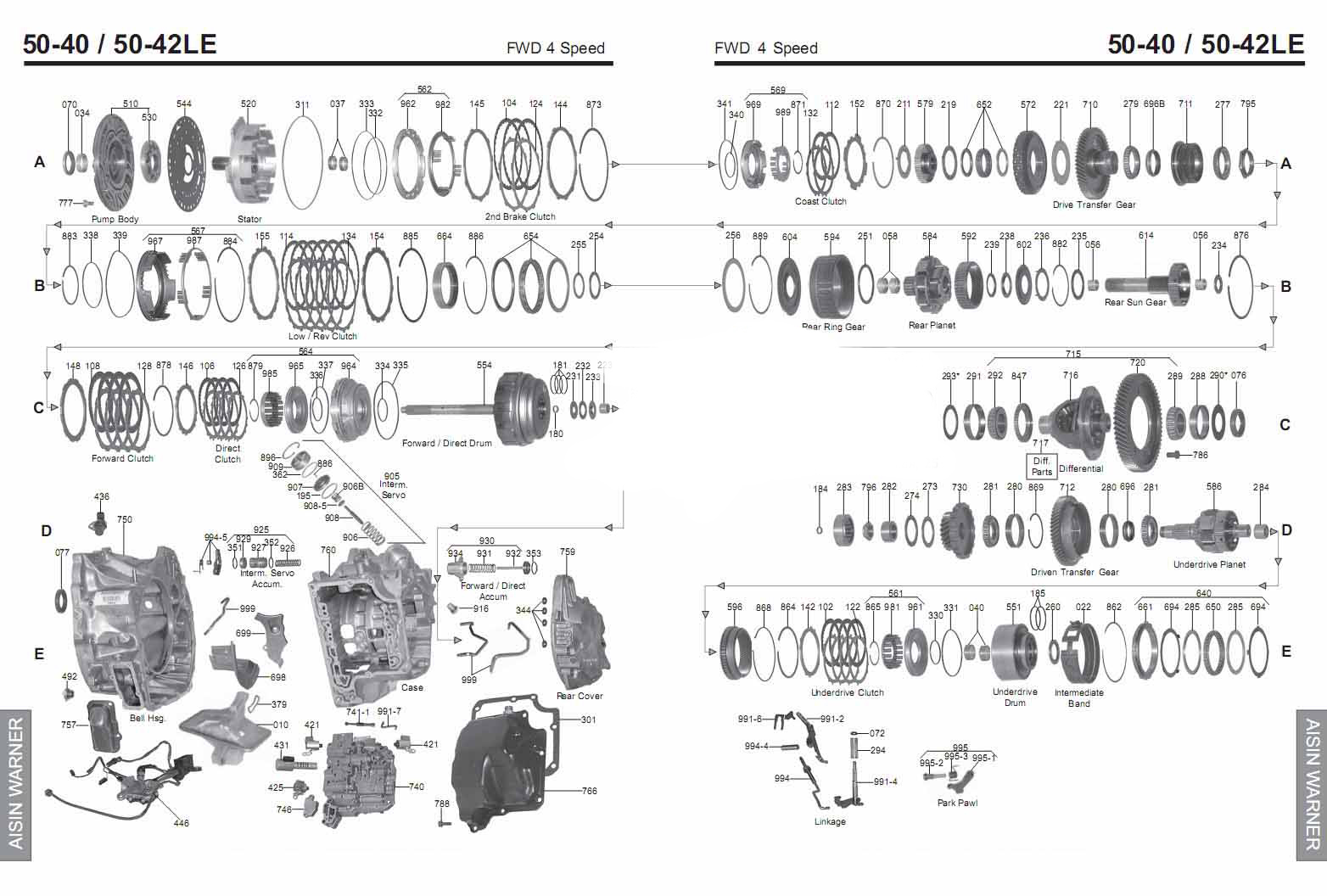 Solenoids AW50-40