Information about rebuild transmission AS68RC
This modification of transmission intends for installation on SUVs with engine capacity up to 5,7 liters. The design of this transmission was based on well-proven five-speed transmissions for SUVs. AT AS68RC has manual shifting mode transmission that allows the driver to choose one or the other transmission, when the vehicle is moving. At the same time automatic equipment carefully monitors the engine speed, not allowing it to lug the engine and to work at increased engine speed.
as68rc transmission problems
From breakdowns we can highlight problems with the torque converter and valve body. After 100,000 km of run it is recommended to change the gaskets and other consumables. It is recommended to change oil in the transmission after 80 – 100 thousand km of run. Replacement of oil is carried out along with the filter. One should repair AT AS68RC in the case of the pollution of solenoids of AT AS68RC, problems in operation of the cooling system and lubricant are noted, that in its turn leads to the problems with mechanical elements in the gearbox. For this reason, it is necessary to use exclusively qualitative and original transmission oil which will qualitatively grease and cool mobile elements. In some cases, there are some problems with friction clutches.
AS68RC transmission fluid and equivalent, filter
Mopar original: 5189977AB (MOPAR ASRC)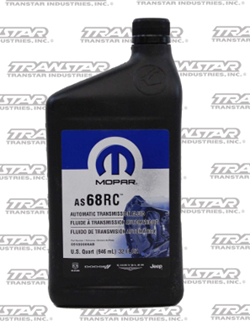 Also you can use: Mobil 3309, Toyota Type TIV
As68RC Filter: Mopar MOP-68019688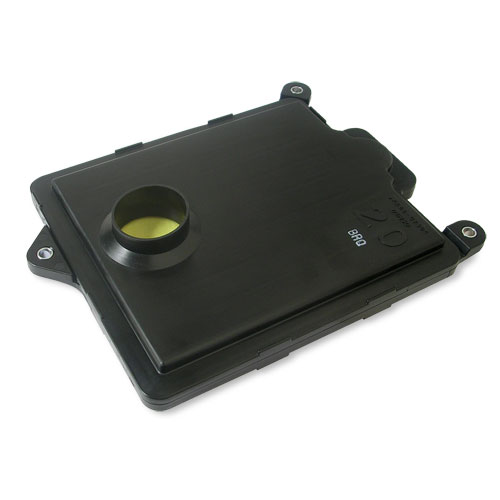 Capacity: 11.3 qts (dry fill)
Transmission parts scheme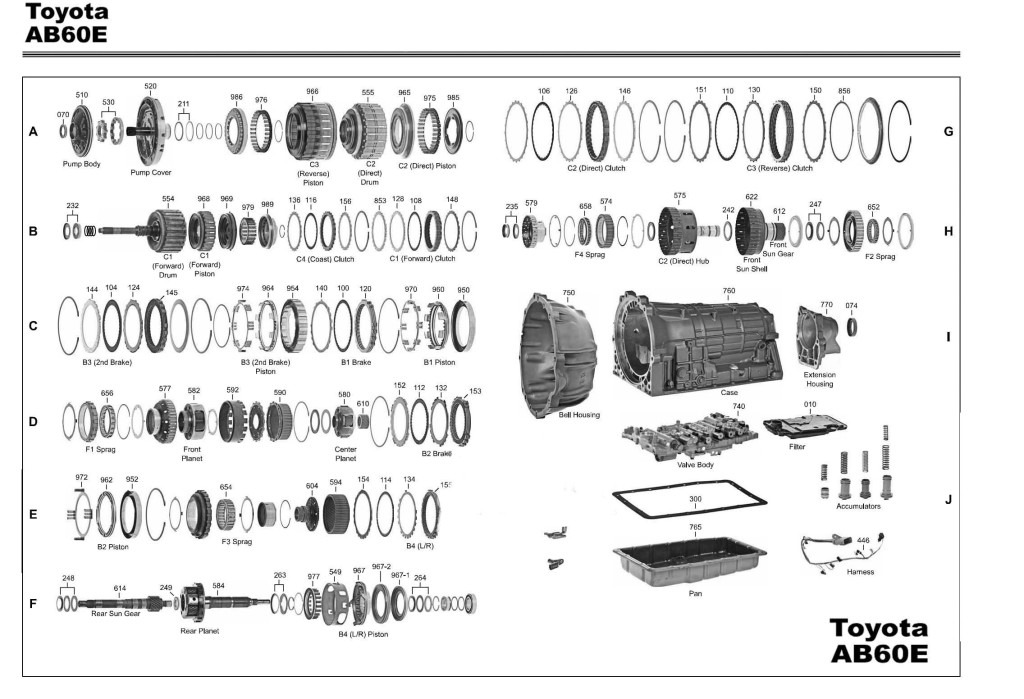 as68rc valve body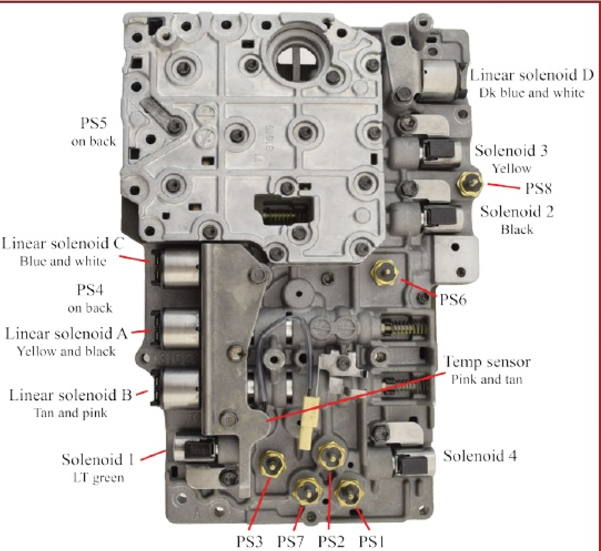 as68rc transmission manual
Parts for rebuild AS68RC transmission
What do you need for repair?
Rebuild Kits
Solenoids and Valve Body