Information about transmission A650E
This modification of transmission became one of the first five-speed automatic transmissions with the option of manual gearshift. In fact, technology and design solutions were rehearsed on this transmission. After that, they were used on next automatic gearboxes successfully. As for reliability, the transmission isn't so good. This is because of crude technology, which is didn't allow reliable and lasting gearboxes. Aside from that, Automatic Transmission A650E was for powerful SOVs, it's saying about its rough format of usage. The technology of linear solenoids let to improve the lubrication system of transmission. Wrong location of solenoids led to their breakdown and there was a necessity of their replacement. Благо имелась возможность замены соленоидов по отдельности, что несколько упрощало ремонтные работы. Fortunately, there was an ability to change solenoids separately, and that simplified the whole process of repairing.
As for breakings of Automatic Gearbox A650E, we can name problems with valve body and gaskets and also elevated oil temperature, that ultimately led to its frequent repairs. Technical recommendations say that it is necessary to change oil every 50.000 kilometers. Service works are difficult for this transmission; it was replaced by six-speed auto gearbox.

Transmission scheme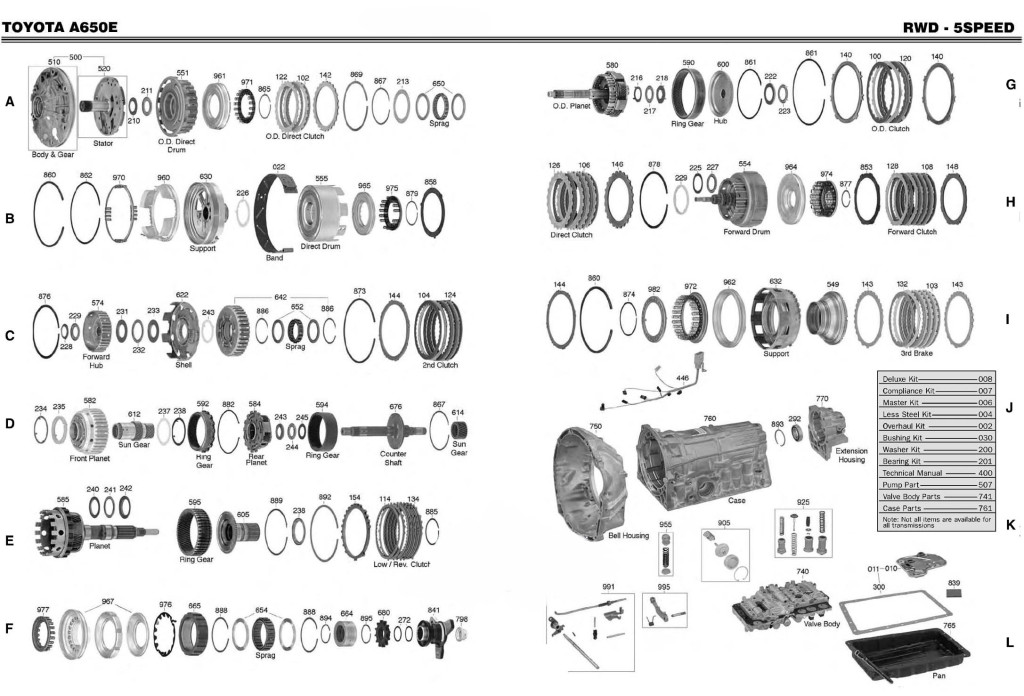 A650E Transmission Solenoids Scheme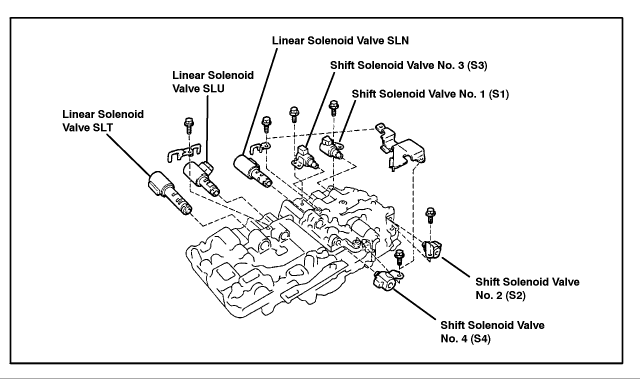 A650E Scheme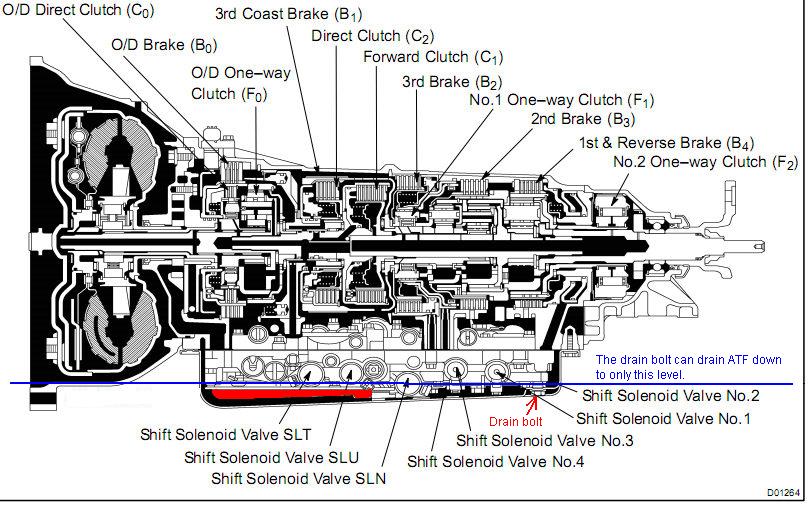 Stall-Speed Test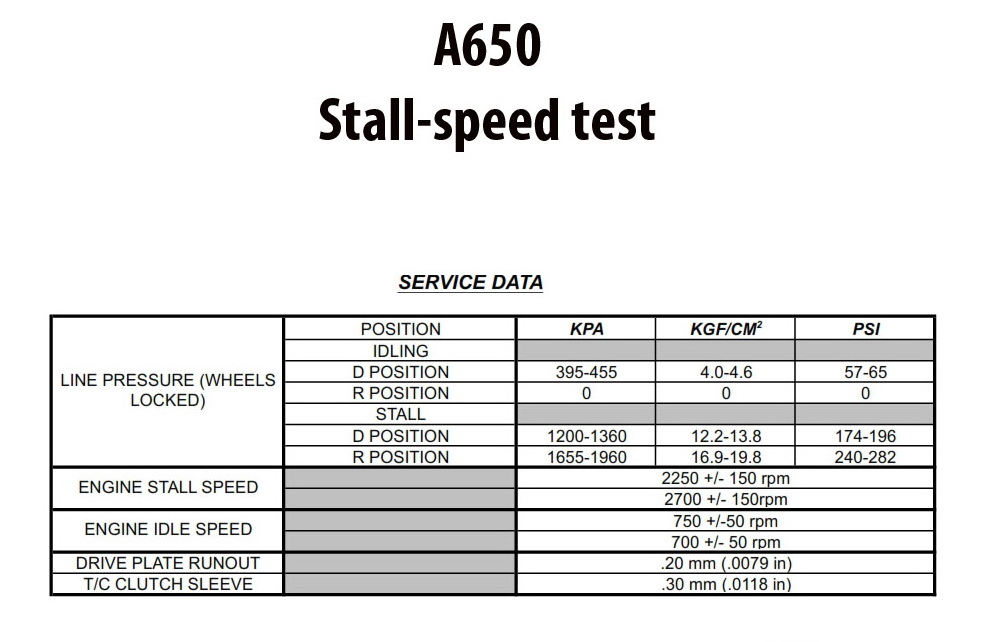 A650E Fluid