Information about transmission A604, 40TE/ 41TE
A 604 AT was installed on such cars as Chrysler Voyager and Dodge Caravan. In fact, A604 AT became the first automatic transmission with fully automatic hydraulics control. Thanks for computer control the gearbox could adjust to the drivers driving manner. The valve body with fully electronic solenoids stands for greasing of the movable elements of transmission. Automatic system determined the oil pressure and its temperature. Also, automation coordinated the solenoids opening degree. You don't need to repair A604 40TE/41TE as long as you are using qualitative oil.
40te transmission problems
Thanks to its relatively simple construction, the A604 automatic transmission appeared dependable and long-lasting. The necessity of major repairs doesn't appear with mileage less than 250.000 miles. In some cases, problems with an automatic control system appear, which forces us to effect replacement of the central unit and power cables. The valve body turned out to be quite reliable. Solenoids are replaced in a complete set with more than 125.000 miles on the odometer. In case it has huge oil spills you should replace worn out gaskets.
A604 40TE transmission rebuild kit
A604 40TE Fluid change
Capacity: 7.9QTS
Fluid Type: ATF4+  or simple Dexron III
Transmission A604, 40TE/ 41TE parts scheme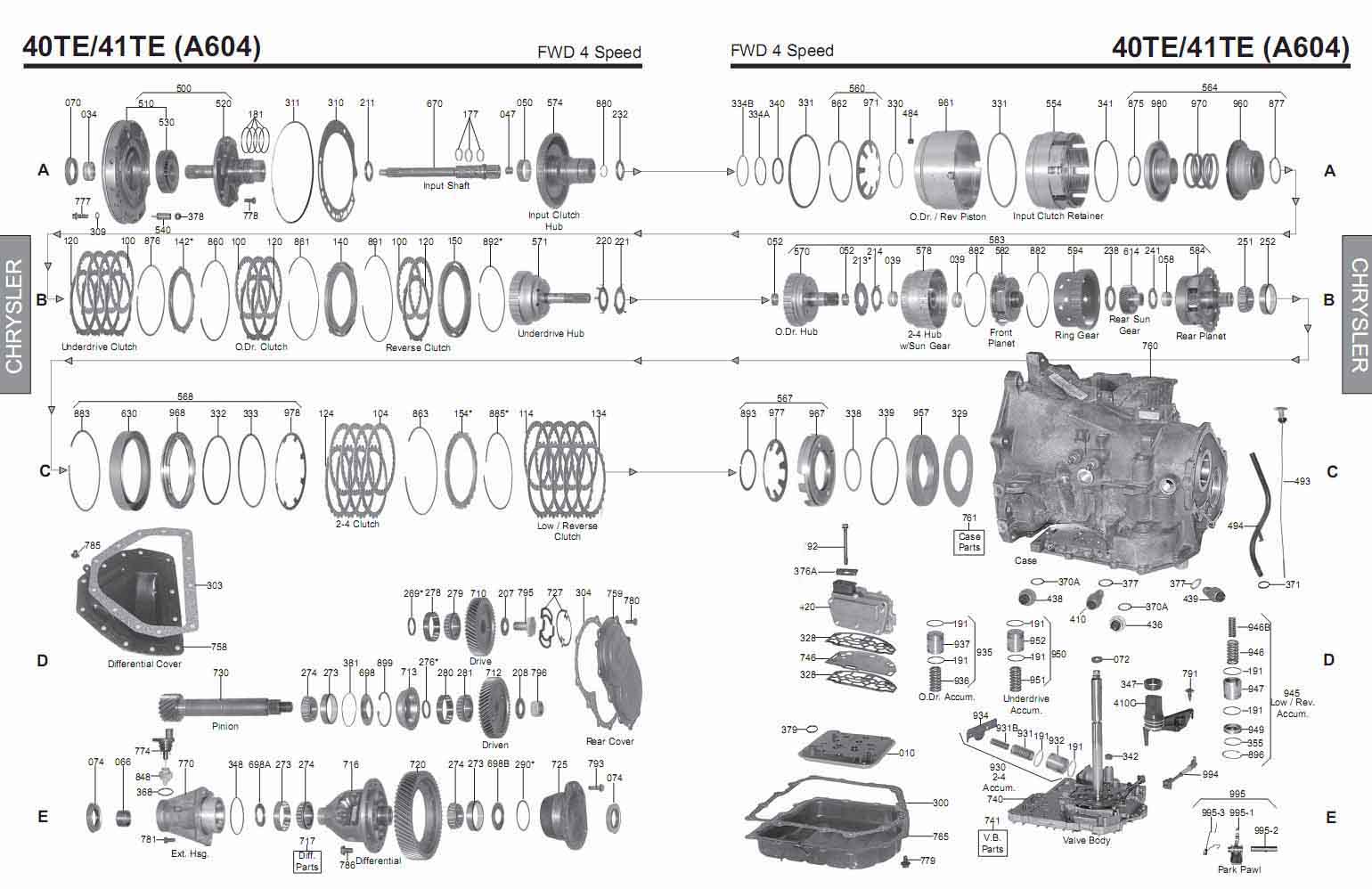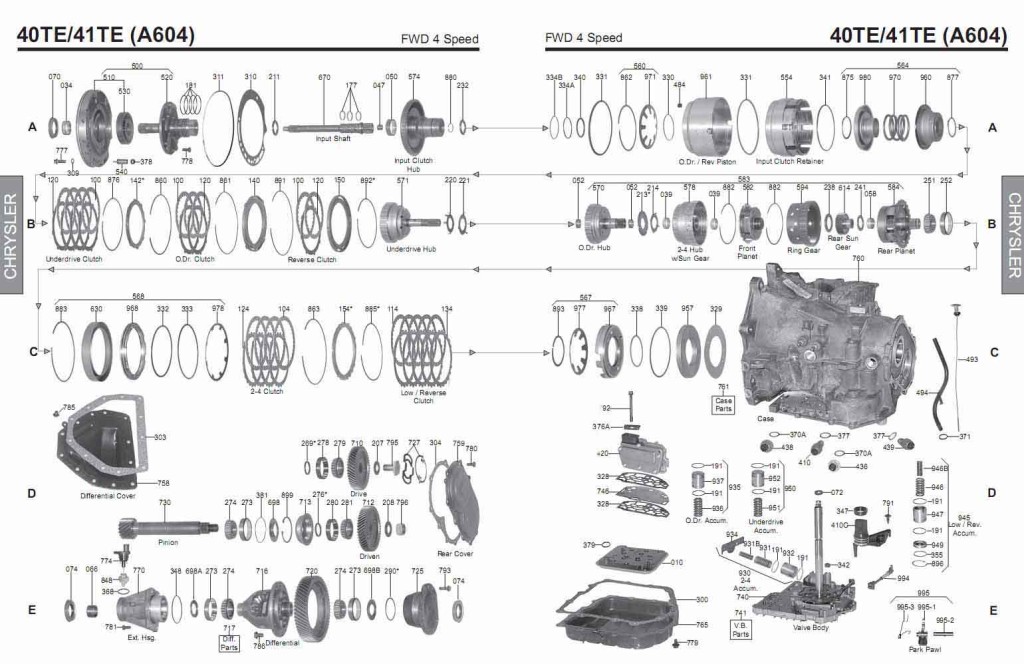 Parts for rebuild A604 40te/41te transmission
What do you need for repair?
Master kits
Solenoids and Valve Body
Torque converter
Rebuilt Transmissions