A4LD transmission — information about rebuild (4R44E /4R55E)
The main purpose of the automatic transmission A4LD (4R44E / 4R55E) is installed on rear-wheel drive cars with engine size ranges from 2.5 to 4.0 liters. The gearbox is not possible to change gears manually, but it is a sports mode which allows the engine to spin up to maximum speed. Especially for using of the modified transmission with high power cars moving elements of an automatic transmission and its valve body were strengthened. Automatic system provides maximum cooling efficiency gearbox and lubrication in in managing the work of the valve body. At the same time, it should be noted that these electronic systems, particularly when used in cars in regions with significant temperature variations, often broke down and require costly repairs. The control electronics provide the ability to maximize the smooth gear changes.
For proper operation of the gearbox and the timely replacement of gear oil, it was able to work for hundreds of thousands of kilometers. At the same time, it should be noted that when working with maximum load transmission no breakage rare as the control electronics and the internal mechanical elements. In the latter case, the repair works of the automatic transmission 4R55E are of great complexity and are expensive.
A4LD transmission fluid type and capacity 
Capacity: about 4.5 qts after a pan drop
Fluid type: Mercon V ATF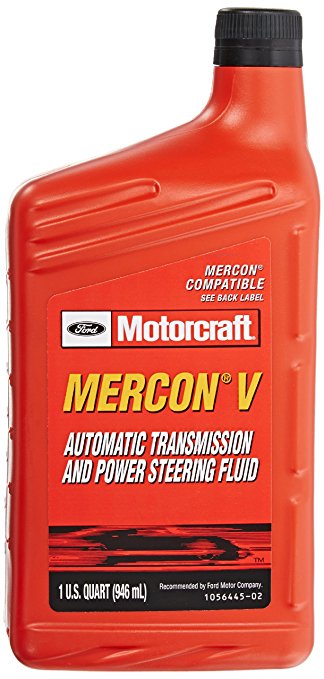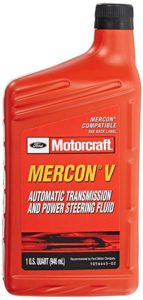 A4LD transmission problems (4R44E)
4R44E No overdrive (A4LD)
A4LD Transmission diagram scheme (4R44E/4R55E)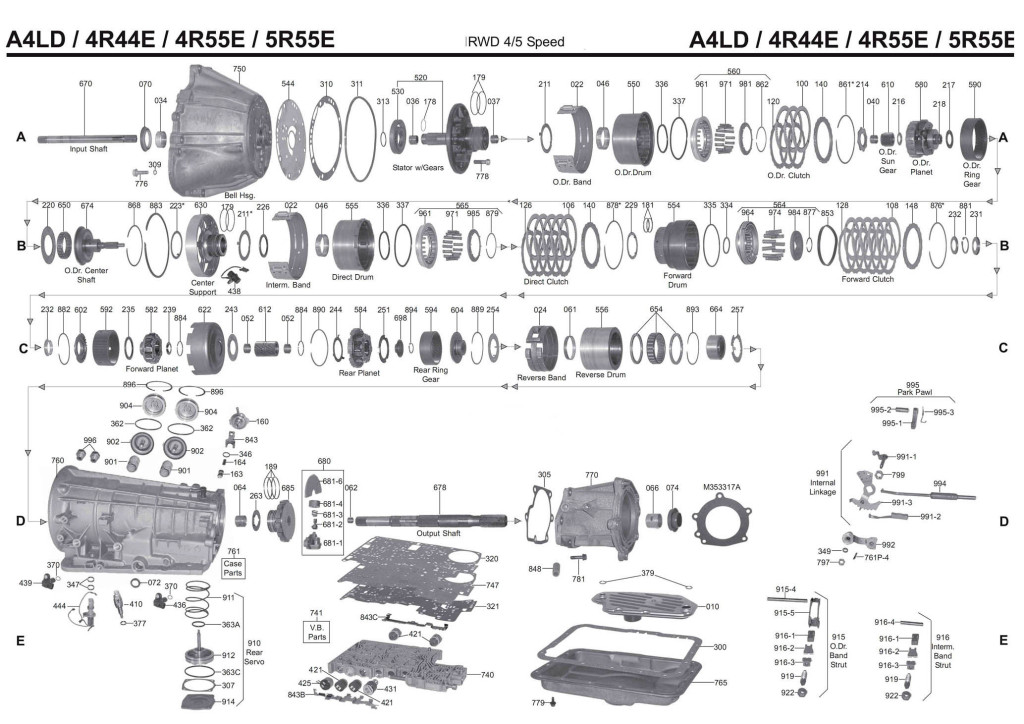 A4LD Valve body (4R44E/4R55E)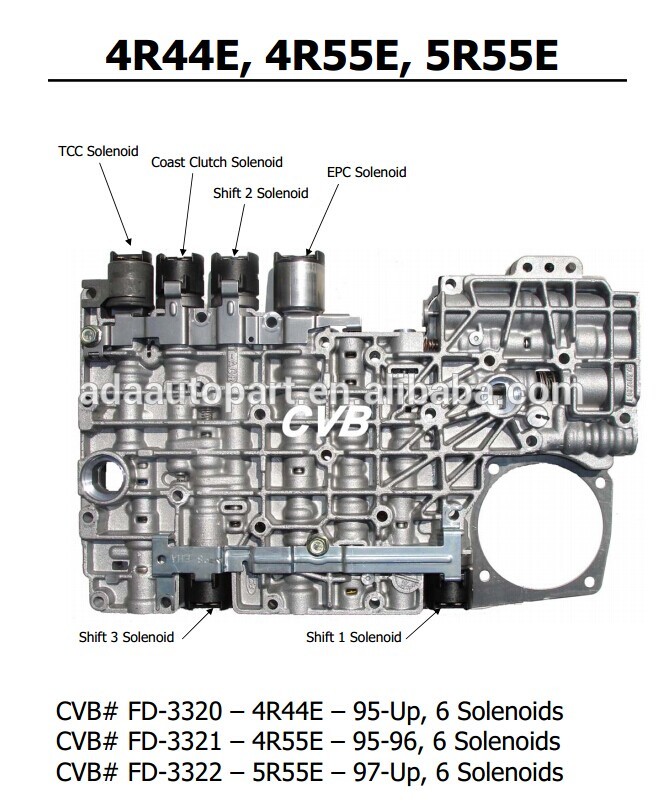 4R44E/4R55E gearbox clutch work manual

Parts for rebuild A4LD/4R44E transmission
What do you need for repair?
Master kits
Solenoids and Valve Body
Torque converter

Rebuilt Transmissions