Information about rebuild transmission A4CF1, A4CF2
A special feature automatic transmission A4CF1 is its compact size. Such has been achieved through the use of special clutches and reducing valve body size. Compact size of needed to use of that gearbox on a compact car that in the engine compartment have a minimum of space. During being in production, automatic transmission modernized, and its second version got rid of many childhood diseases. All this had a positive impact on performance and reliability of the transmission. Gearbox had a special Sport mode, but was deprived of the possibility to change gears manually. The connection between selector and gearbox was made mechanically.
A4CF1 and A4CF2 Transmission Problems
Typical failures — problems with the clutch, which are changed during major repairs. Also, seals and gaskets can break down. In this case, special repair kits that make it easy to remove the existing problems must be used. Quite often, this modified transmissions suffer from problems with the electrician. Multiple sensors and wiring, which allows to receive signals from electronic systems, break down. Repair of modified automatic transmission A4CF1 in this case becomes difficult by the complexity of the diagnosis.
Oil Change
Capacity: 7.5 l. 
Fluid type: Original (Gnuine Kia or Hyundai SP3 or SP4), or multi-vehicle ATF. See below.
How to fix shift troubles?
Valve Body Removal
Transmission scheme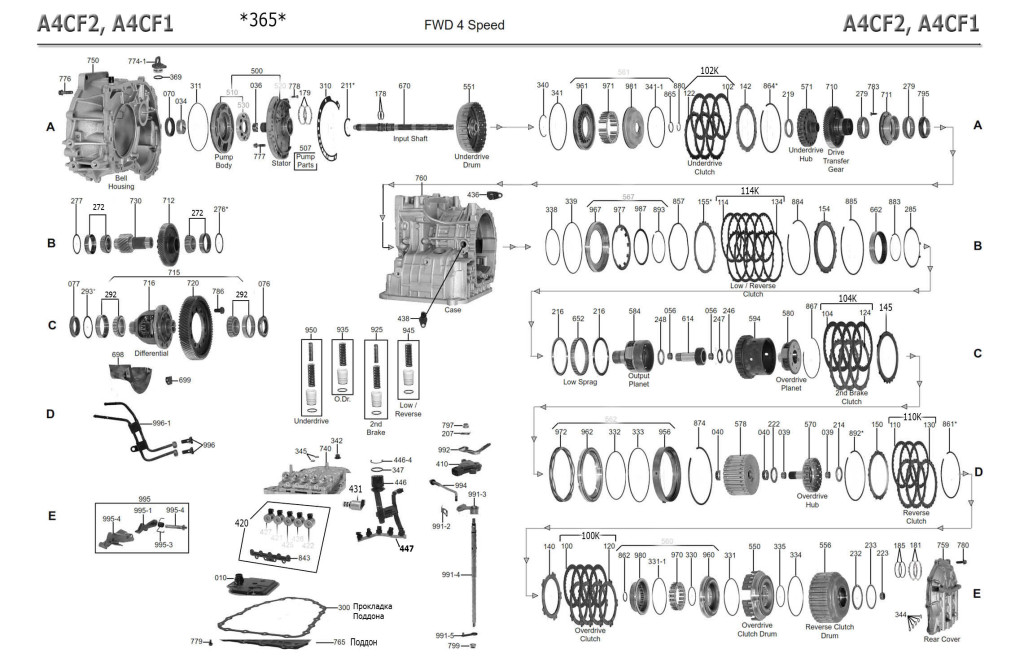 A4CF1/A4CF2 Clutch Application Chart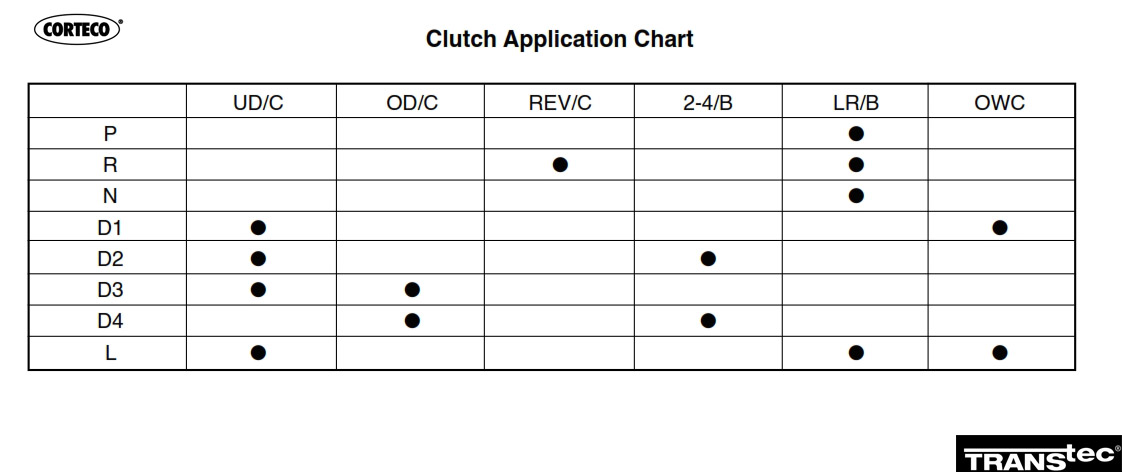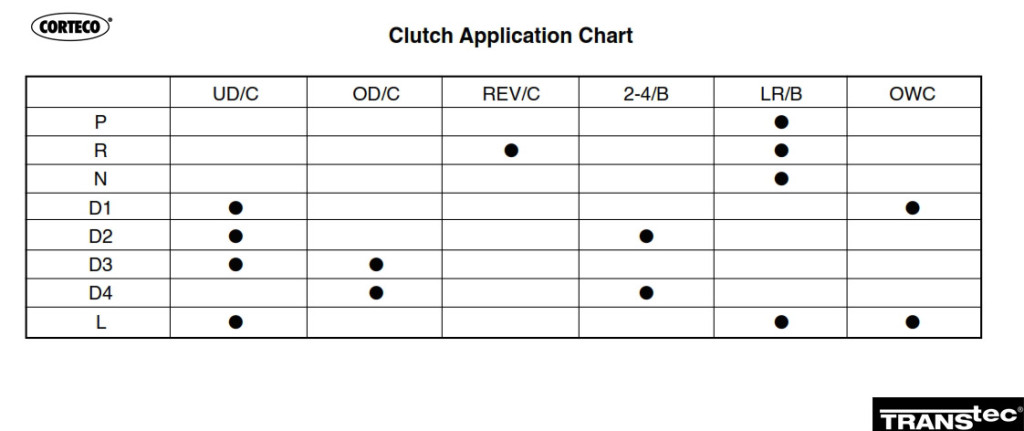 A4CF1/A4CF2 Preassure Tap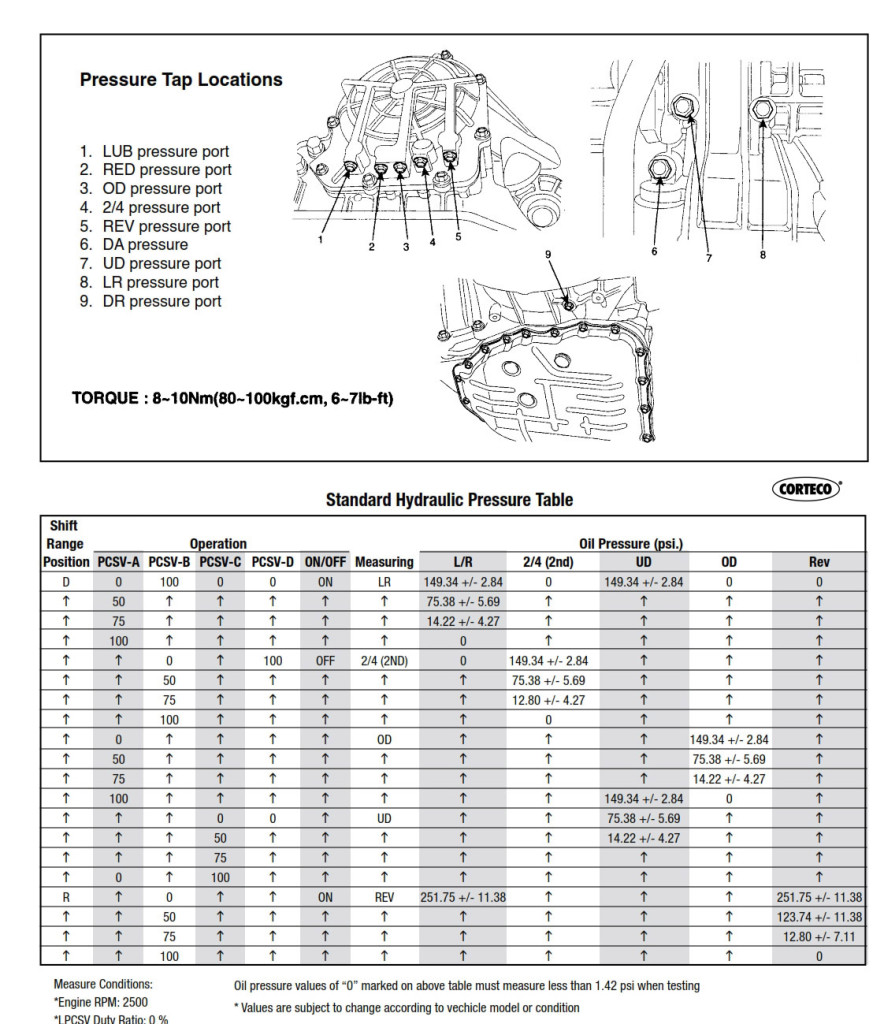 A4CF1/A4CF2 Solenoids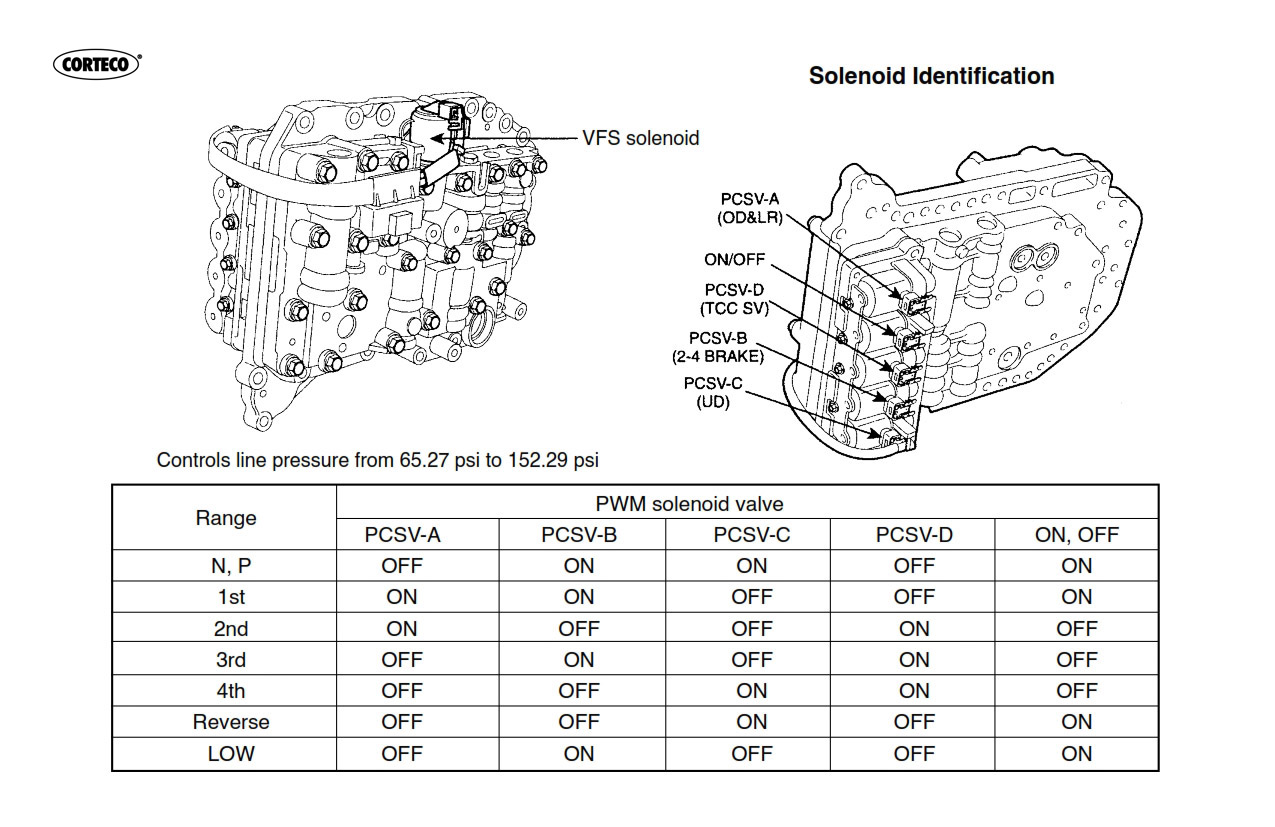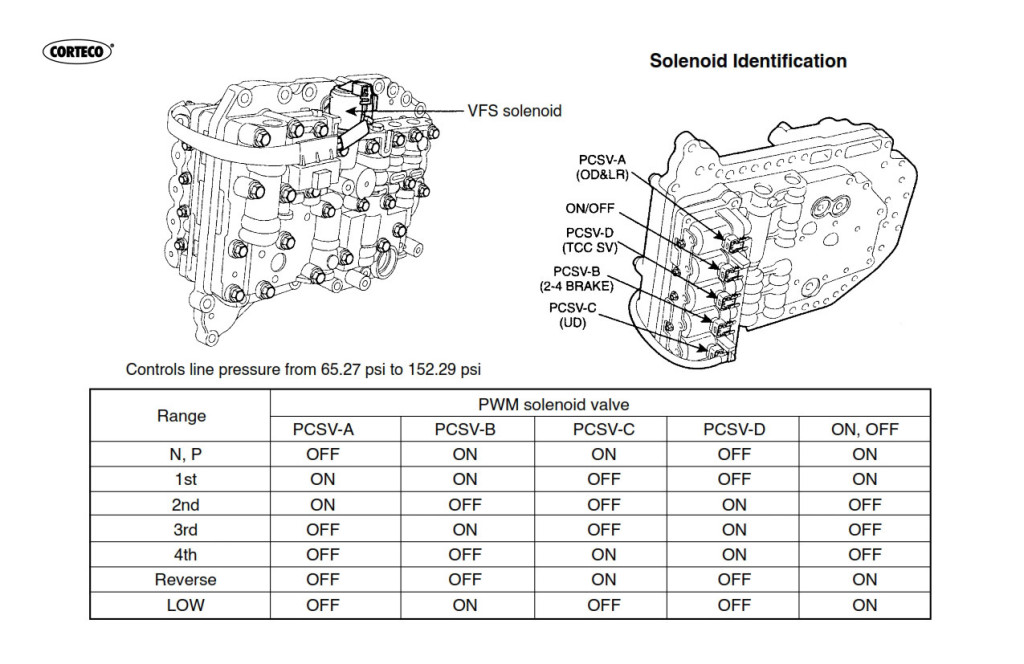 A4CF1/A4CF2 Valve Body scheme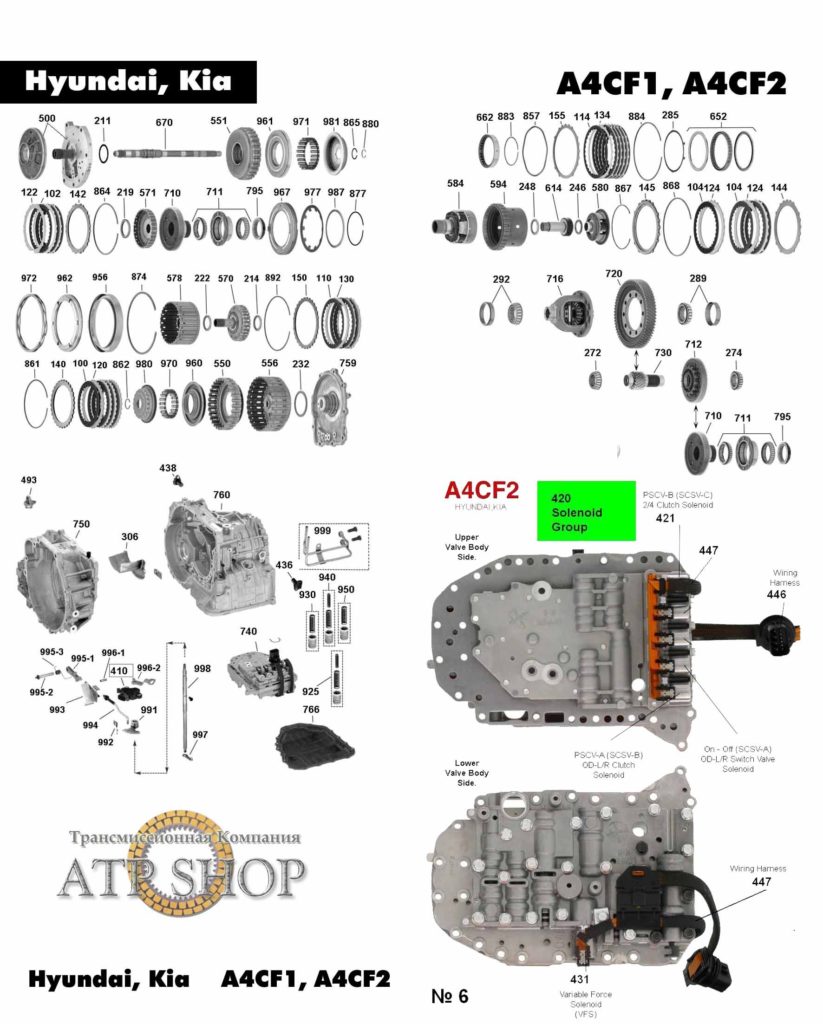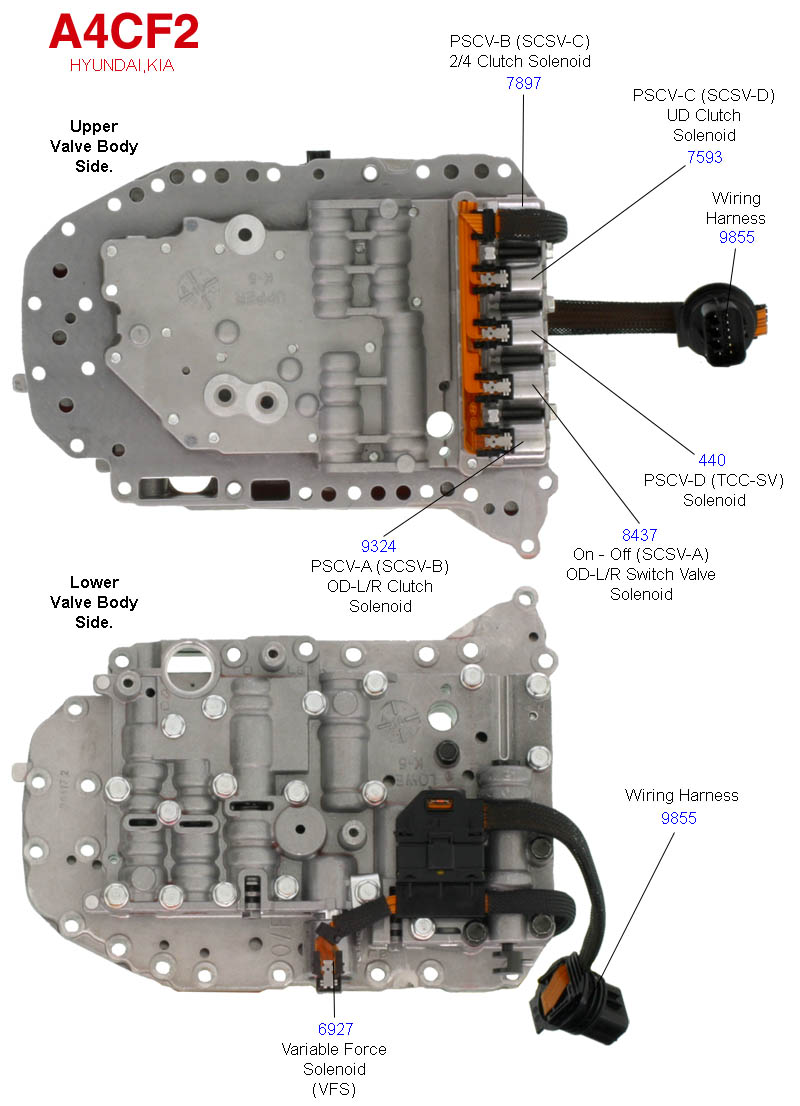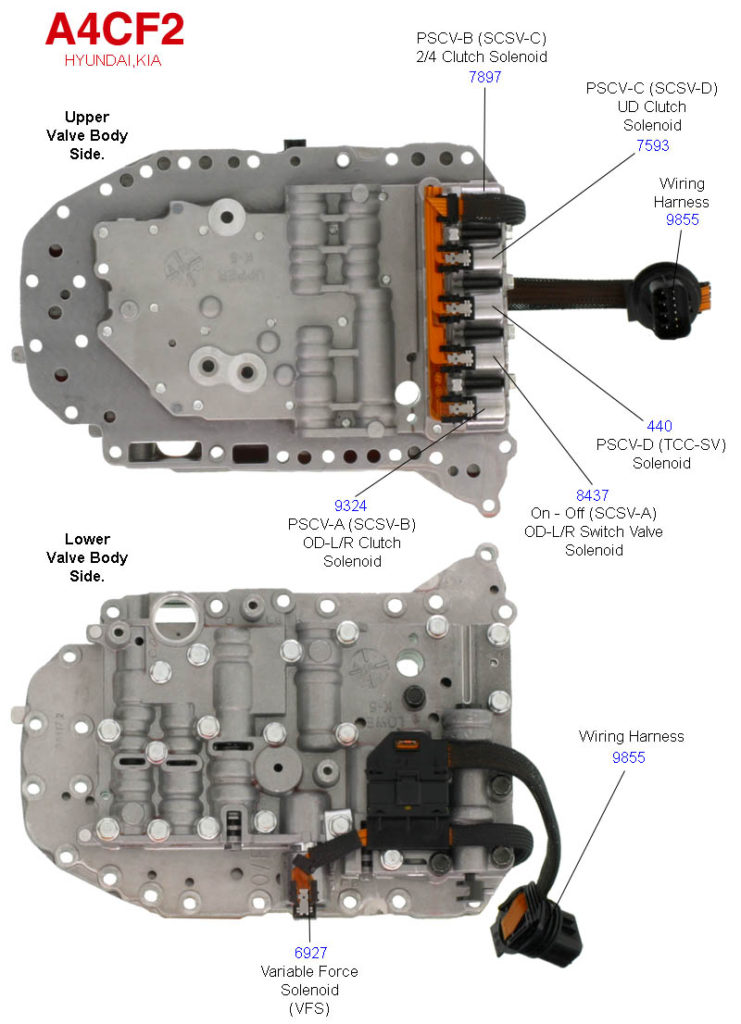 A4CF1/A4CF2 Diagnostic Ports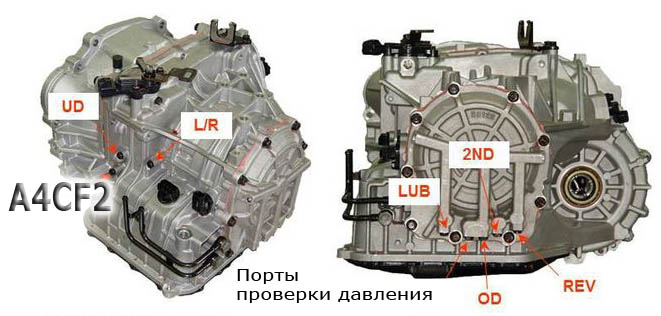 Parts for Rebuild A4CF1/A4CF2 Transmission
Solenoids and Harness
Rebuild Kits