Information about rebuild transmission A413 / A404/ A470 / A670
Automatic Transmission A413 has valve body and all-electronic solenoids. Gear shifting is carried out by governor that in turn does this modification of transmissions reliable and durable. It is easy to repair A404 due to rather simple design. If a car owner has a certain experience and necessary, spare parts he can perform with ease any repair work with a transmission independently. Transmission oil is filled in on all service life of the box. It is essential to check only once in 100.000 kilometers of run a condition of the filtering element and if necessary to replace him. On achievement of run in 300 – 400 thousand kilometers it is recommended to carry out capital repairs of a transmission. This work is not complex that allows to make it with the minimum expenses.
a670 transmission problems

To run in 400 thousand kilometers filler blocks of pump fail, and rubberized linings loses the elasticity and tightness. In rare instances replacement of friction clutches and a brake drum tape is required. It is necessary to remember that automatic three-speed transmission A404 doesn't love an overheat. Therefore, it isn't recommended to use it in the modes with the most intensive gear shifting. Also it is recommended to make preliminary heating of oil in a winter season to provide qualitative greasing of mobile elements. In most cases this procedure takes no more than a minute then the car owner can begin the movement of the car.
A413 (A670) transmission fluid change
Fluid type: Chrysler MS-7176
Capacity: 5 quarts
Rebuild kit (Mopar NUMBER 04798215AD) 
A413 transmission problems
Transmission parts scheme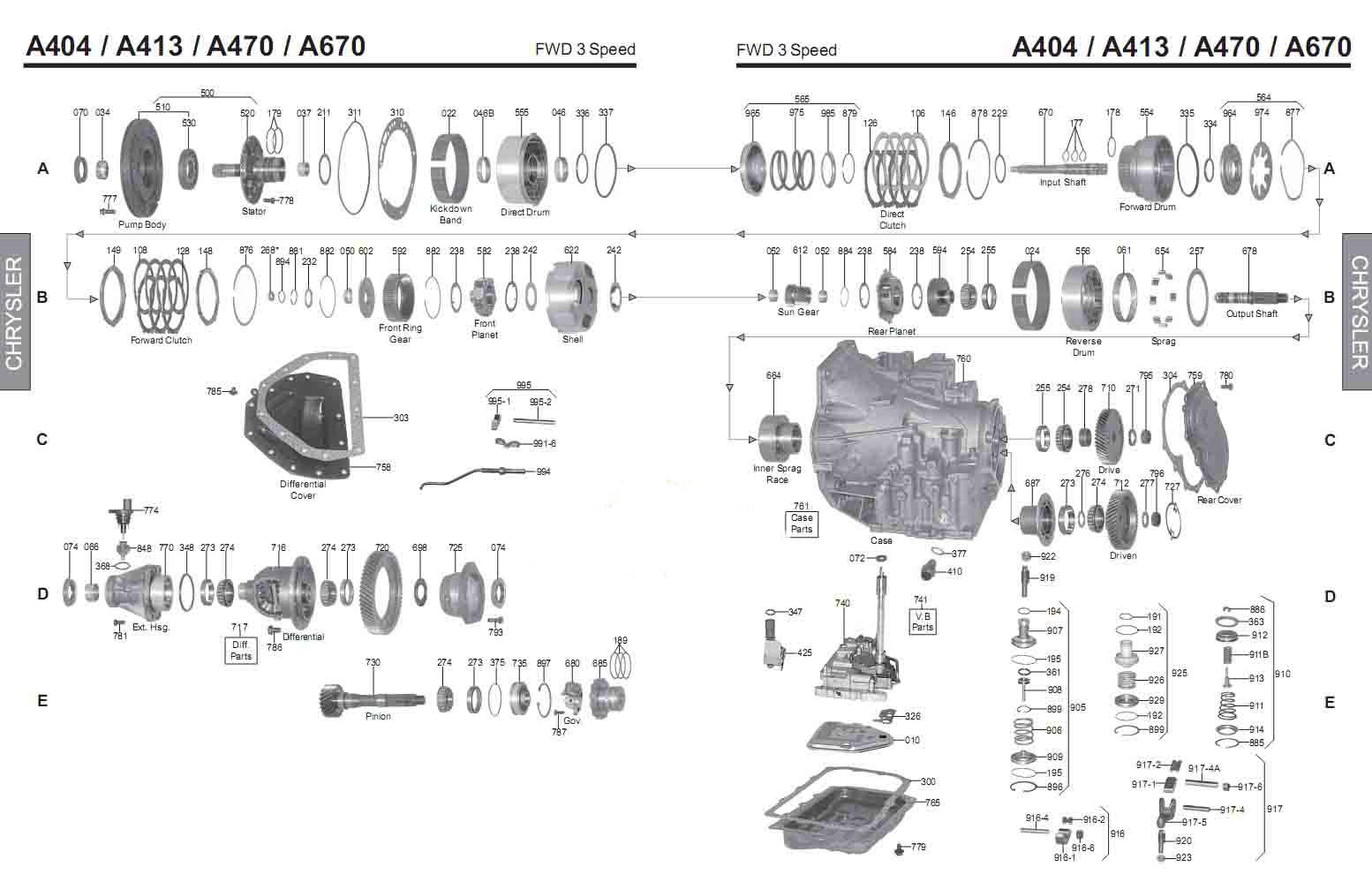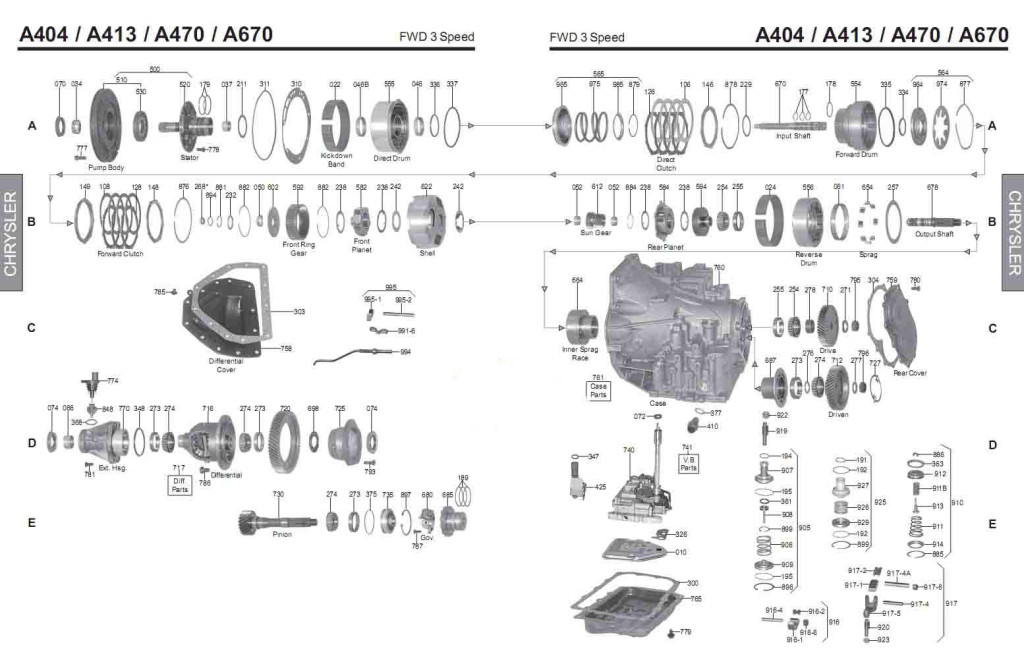 A413 A670Valve Body Scheme