Information about transmission A340 / A341 / A343 / 30-40LE
Specially for powerful all-wheel drive SUVs, this auto transmission was strengthened, it is shown on its size.
Probably, using an engine, situated in engine compartment is exclusively longitudinal. Transmission recommended itself as reliable and universal one. With the same success it was used in powerful modifications of Camry sedans, also in four-wheel drive SUVs Toyota Land Cruiser. We must consider that it was a few modifications of this transmission. They are all differ their construction and used solenoids. That's why it is necessary to order details that are match transmission's VIN number. Subsequently, automatic five-speed gearbox based on modifications of Automatic Transmission A340 was invented. It was used up to the end of 2000-s.
A340/A341/A343 Transmission Problems
As for Automatic Gearbox A340 repairs, this one recommended itself as simple and it doesn't require repairs. We can name such breakings as problems with solenoids and gaskets. These breakings can be solved by replacement useless gaskets and elements of valve body. Friction clutches can break down because of aggressive driving. Their replacement demands the overhaul of transmission. In the last case the cost of whole repairing work will increase because of the complexity of dismantling.

Toyota Tundra Transmission Technical
A340 Fluid change
Capacity: 8.20- qts
Fluid Type: Toyota T-IV or Toyota WS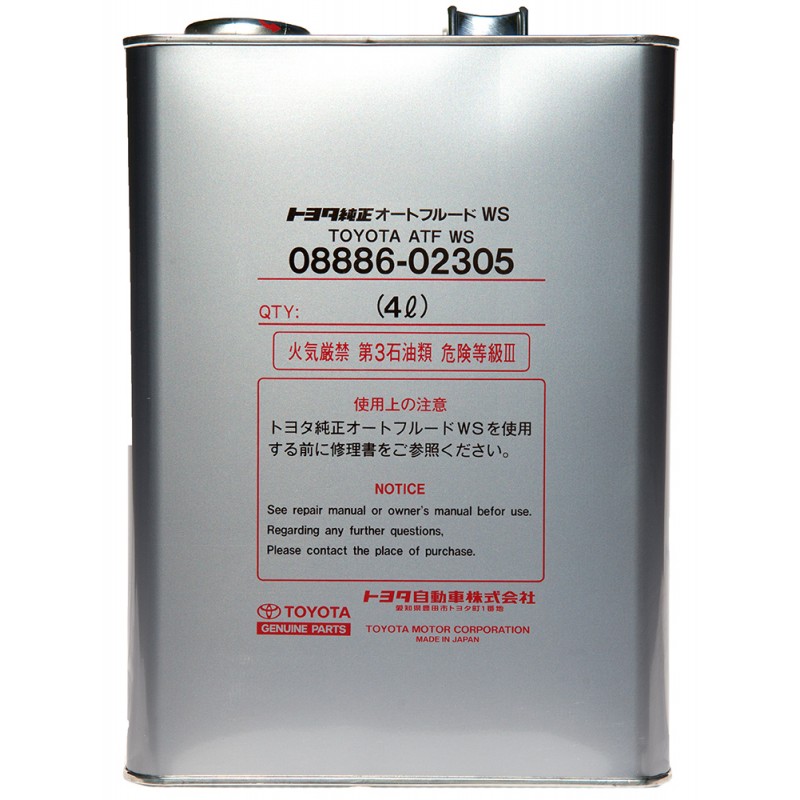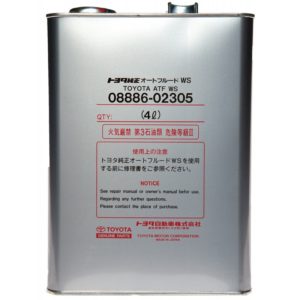 Transmission scheme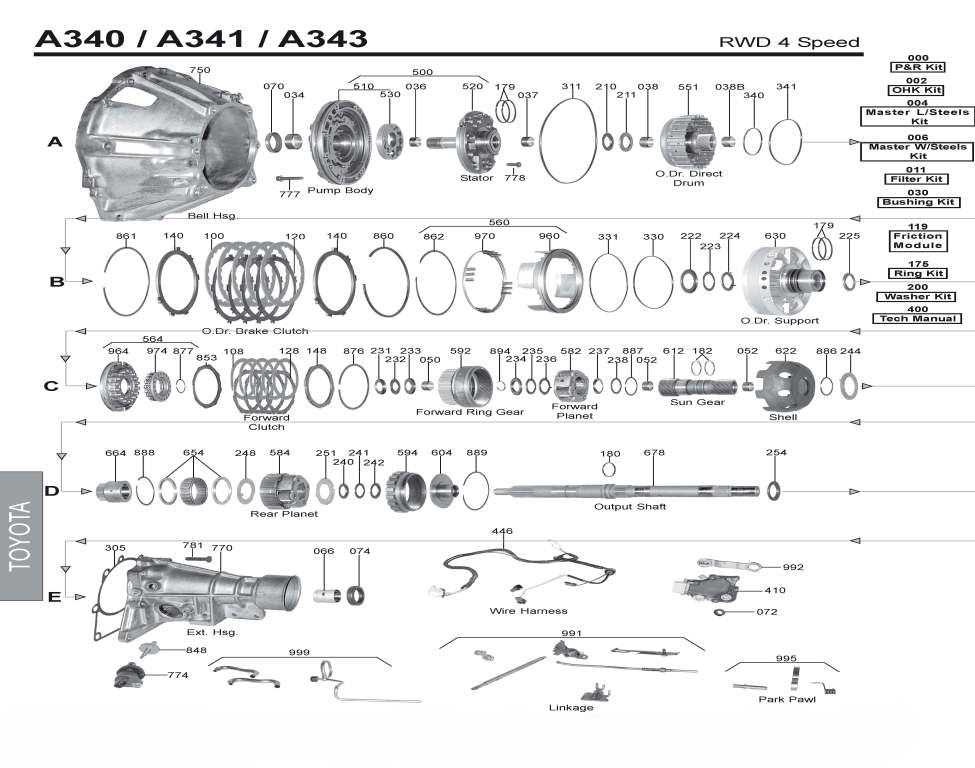 A340 manual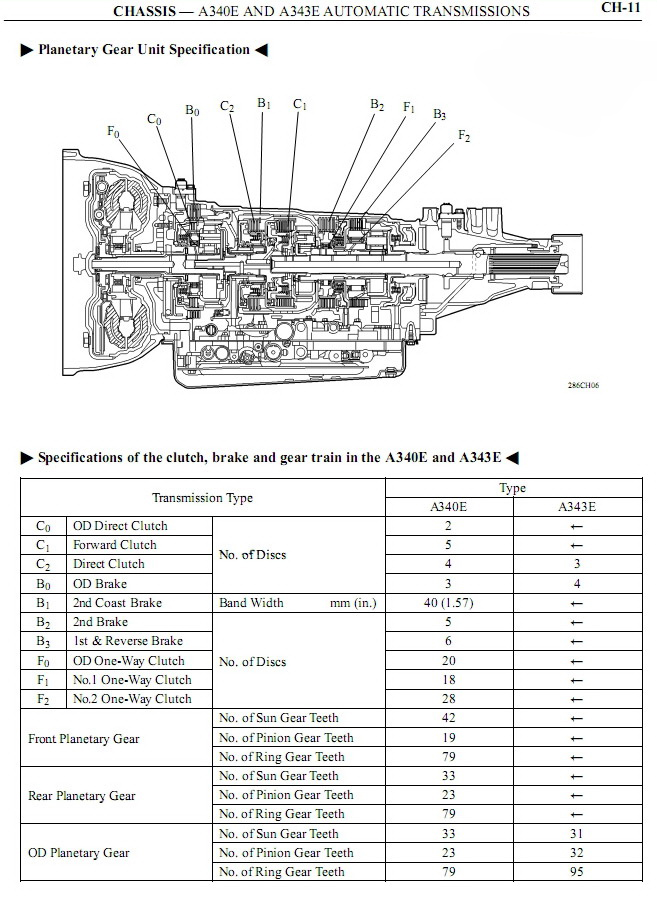 A340 Power Flow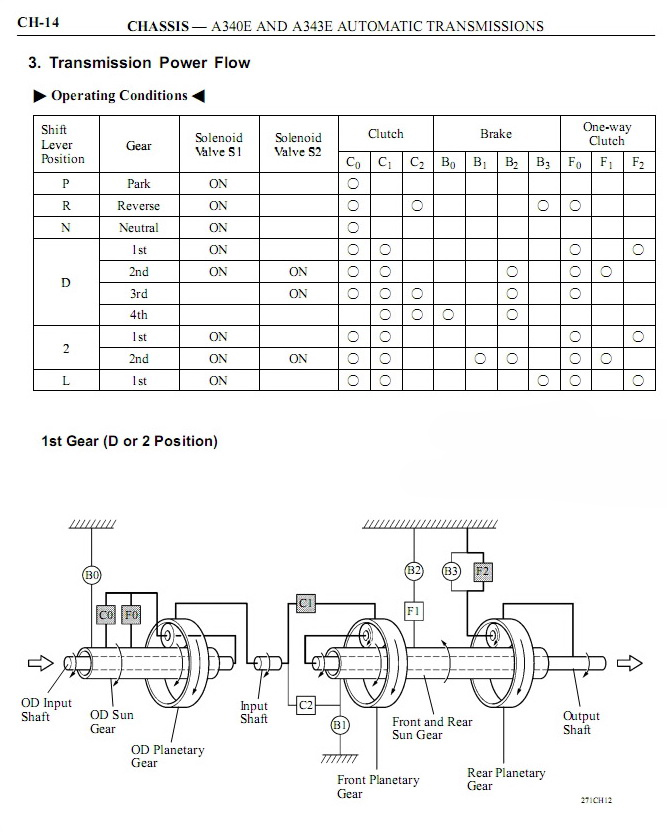 A340 solenoids manual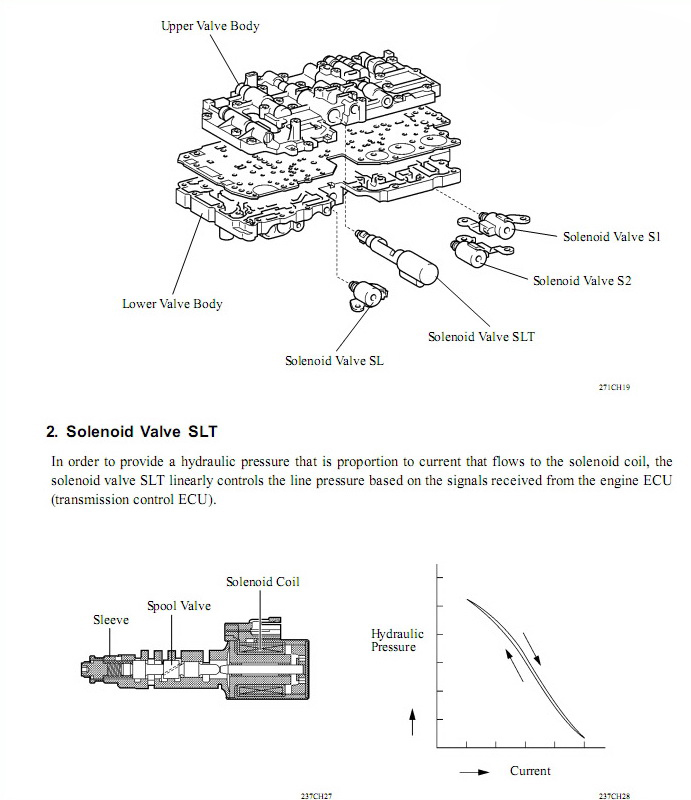 Parts for rebuild A340 transmission
What do you need for repair?
Solenoids/Valve Body
Rebuild Kit