Information about rebuild transmission A140 — A240 — A247
Automatic Transmission A140/A240L/A241. Special torque converter helped to provide the ability of setting this four-speed automatic gearbox modification in automobiles with high rates of engine power. Automatic transmission A140 recommended itself as survivable and super reliable transmission.
A140, A240L, A247 transmission problems
Generally, first breakings are associated with an old unit and it make itself shown only after mileage more than 300.000 kilometers. Furthermore, one of the features is that there's no need in oil change. You must do it only if you've done overhaul, which is doing after mileage more than 300.000 kilometers. Also, the car owner has to keep his eye on the condition of gaskets in valve body. But if you damage the gaskets, oil will leak and it will end up as the lack of oil in auto transmission.
Teardown transmission video
A245 Transmission
Considering breakings, we can highlight a wear out of friction clutches, that is started from high mileages. To solve this problem, we can use special repair kits, that completely allow us to reestablish an operability of unit. A complete overhaul requires changing all the gaskets, oil and oil filter. To sum it up, there's no complexity in repairs Automatic Transmission A140/A240/A247, so, you can do all the stuff yourself.

A140 Transmission scheme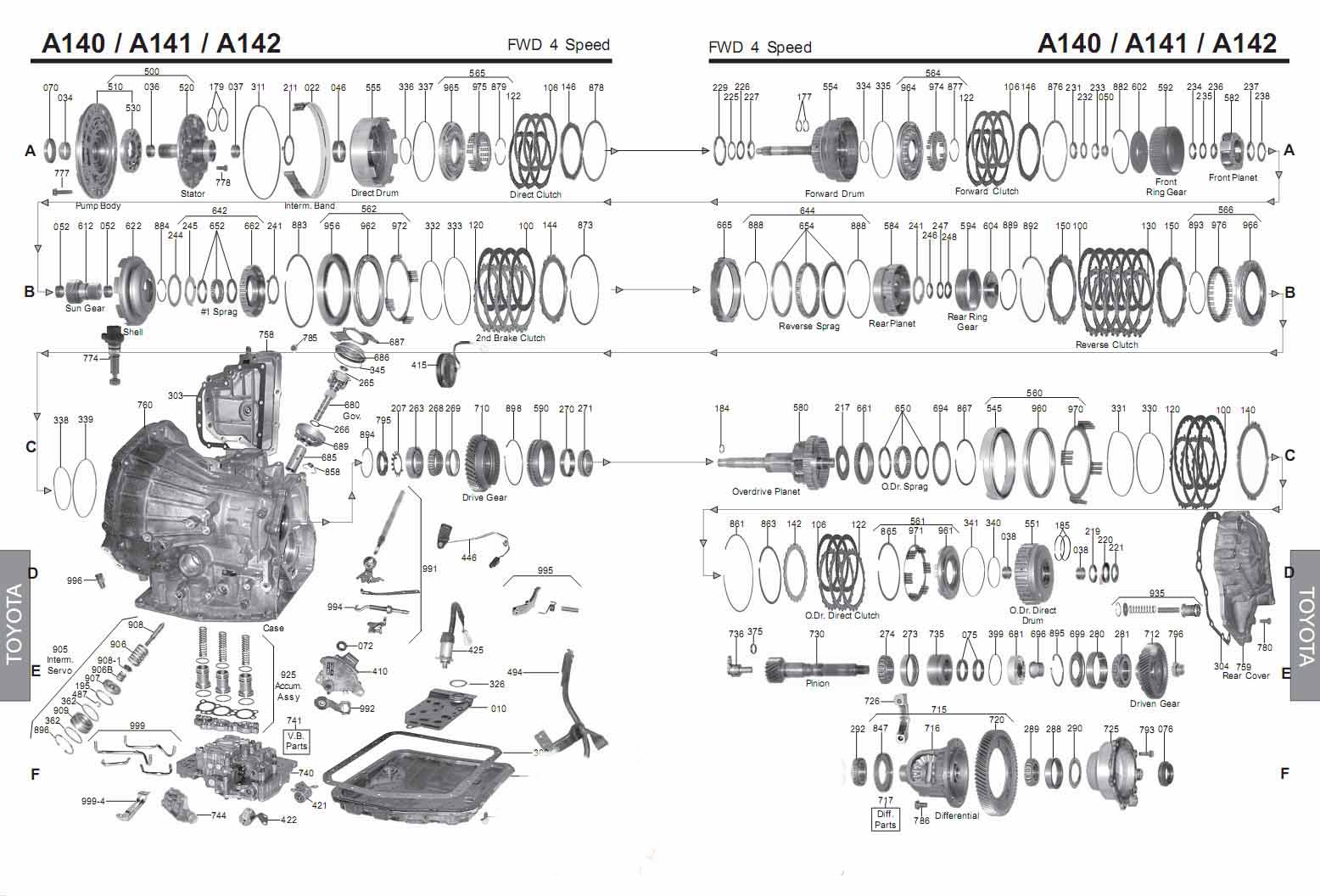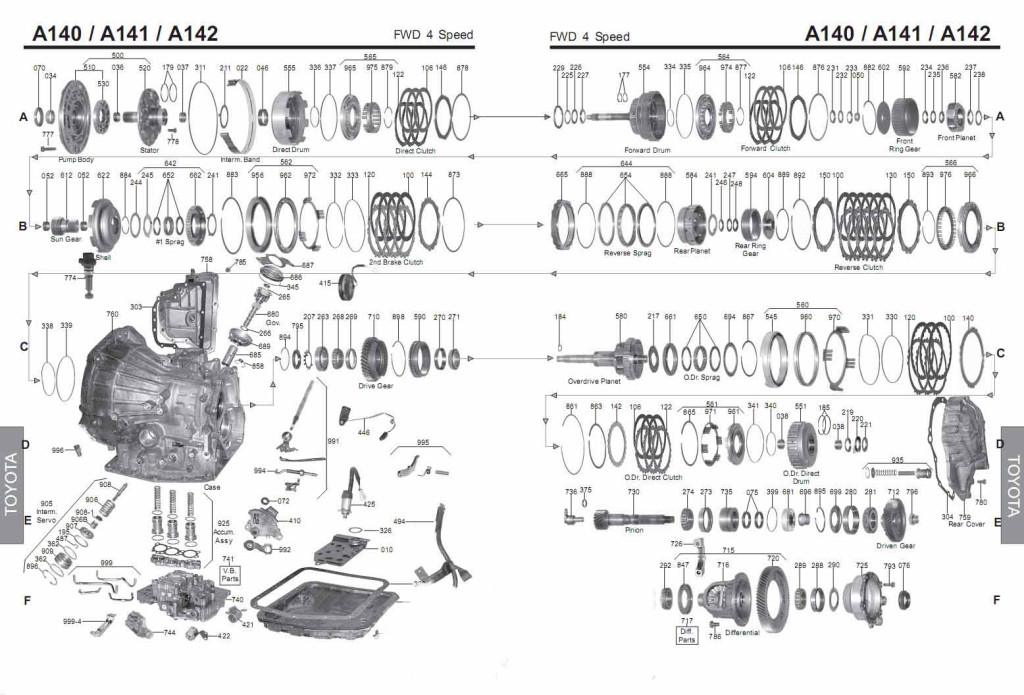 A240 thru A247 Transmission scheme