6F35 transmission — information about rebuild 6F30
6-speed automatic transmissions 6F35 and 6F30 Ford represent the modern investment project of 2002 from "General Motors". Based on hardware, they are a complete constructive analog of GM 6T40- 6T45 transmissions, the parts for the production of which are maximally unified and characterized only by filters, pallets, and other nodes adapted to the engine compartment of your car.
These transmissions are the modern generation of 6-speed machines, installed on the popular American front-wheel and all-wheel drive Ford (Kuga, Focus, Escape, Fusion)  and Mazda (Tribute) cars with an engine of 1.6-3 liters since 2008.
The structure of 6F35 is based on the experience of its "older brother", a flagship model 6F50 /6F55 = 6T70 /6T75. It is built on the modular principle of maximum unification and block interchangeability.
The production of automatic 6F35 is carried out on the US "Ford" plants in Sterling Heights, Michigan, and a part of components is manufactured in Sharonville, Ohio, and other plants, including "GM".
The gearbox 6F35 has a modular design principle, providing comfortable interchangeability of the parts and transmission units. The filters of 6F30/6F35 are characterized by reliability and capacity. This automatic transmission is rarely seen in repair. Mainly, they change oil for maintenance in the car service.
6F35 Fluid change
Capacity: near 7.8 liters.
Type: Dexron 6 or Mercon V/XT/LV (Castrol, for example).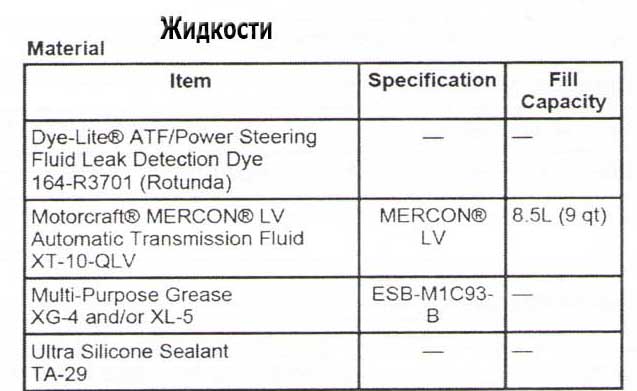 6F30/6F35 Transmission problems (Ford, Mazda):
piston wear (extremely rarely);
wear of oil seals and gaskets (the most demanded kits);
clogging of the hydraulic plate because of "oil starvation" (the kit "Sonnax" is used for repairs);
solenoid production (design feature);
clutch slip;
failure of sleeves.
Transmission 6F35 has higher wear resistance, and one can drive longer with dirty oil. However, it is better to prevent the repair of automatic transmission by means of regular diagnosis and preventive maintenance.
Teardown video
In the case of rebuild 6F30/6F35, enlarged spools with an anodized coating are used. They allow restoring the oil pressure. However, this procedure is complex and expensive; therefore, it is better to prevent such condition of the gearbox. Minor repair 6F30/6F35 torque converter can be reduced to the replacement of the transmission belt and oil refill.
Automatic transmission solenoids work very actively; they are produced and replaced as a whole kit.
Timely spotted problems with the oil pressure, clutch slips, and torque converter clutch wear allow you to limit to the minor preventive maintenance of automatic transmission without costly replacement of the worn-out hardware, valve body, solenoids, and sleeves. As a rule, in case of a worn-out torque converter, the first parts that wear out are oil seal and pump sleeve.
6F35 Valve body scheme
In general, the family of 6F35 is a reliable and comfortable automatic transmission. This is probably the best of all budget 6-speeds, created by the American engineers of the XXI century. The best staff of two leading car giants of America – "Ford" and "General Motors" gathered for creating this family.
The only difference from the "unkillable" American 4- speed automatic transmissions is that this intelligent unit requires preventive maintenance and cleaning a bit sooner and doesn't like forced accelerations (for which it was actually created).
6F35 diagram scheme with parts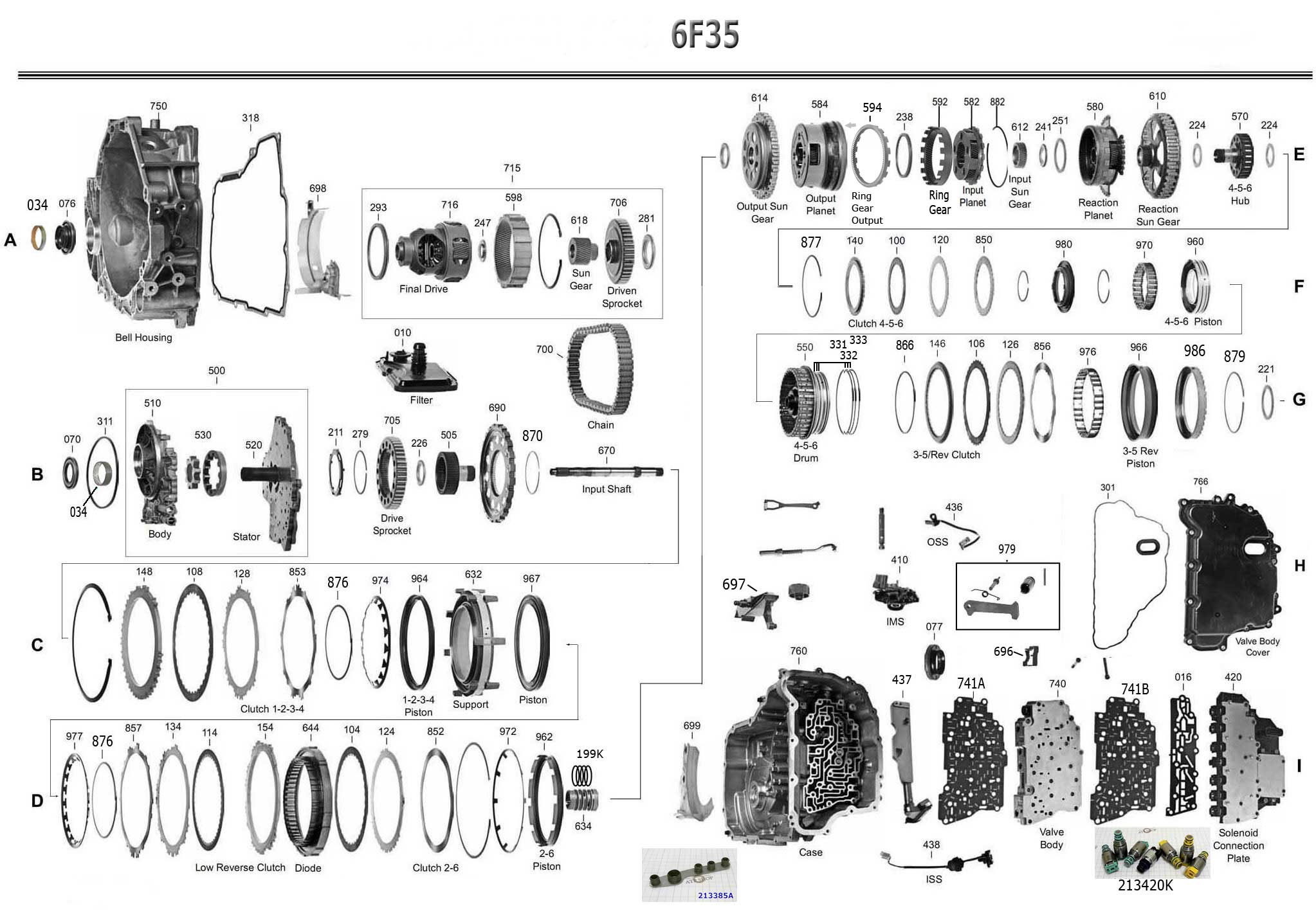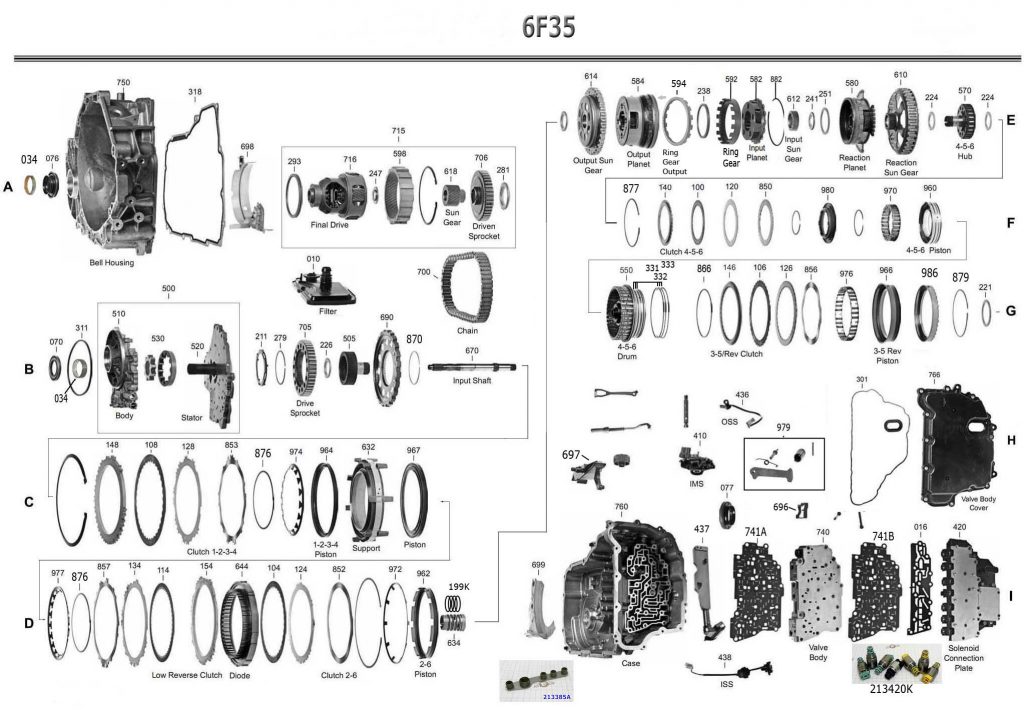 6F35/30 Solenoids work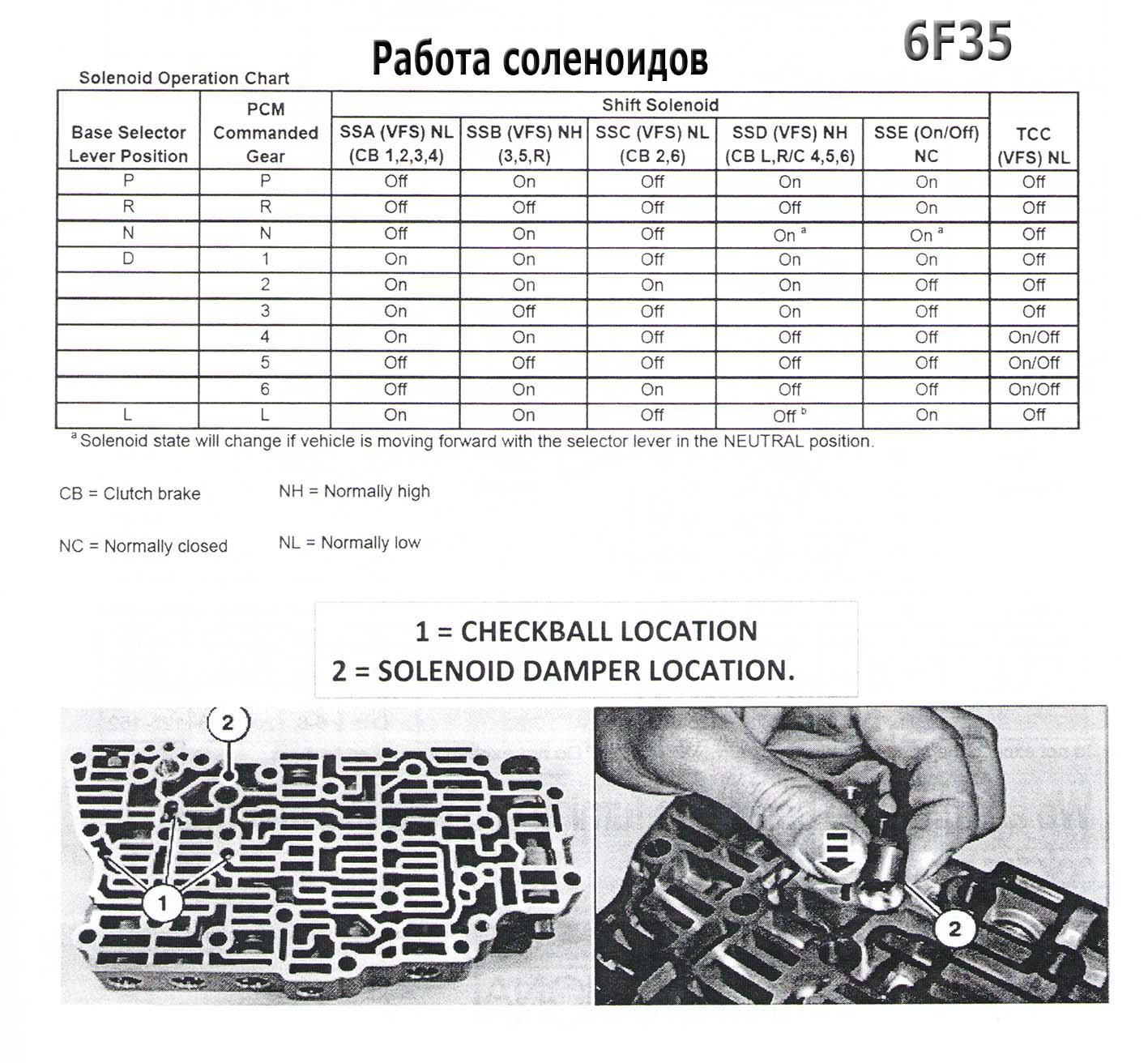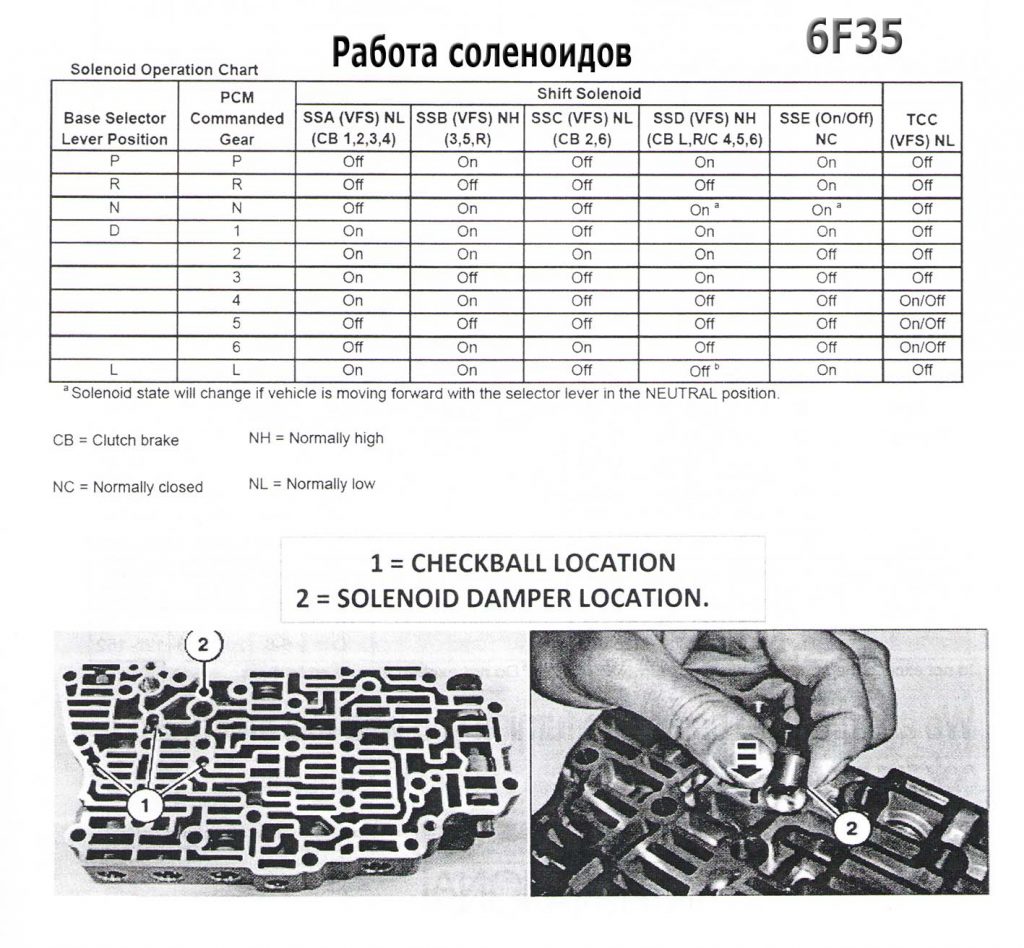 Clutch work manual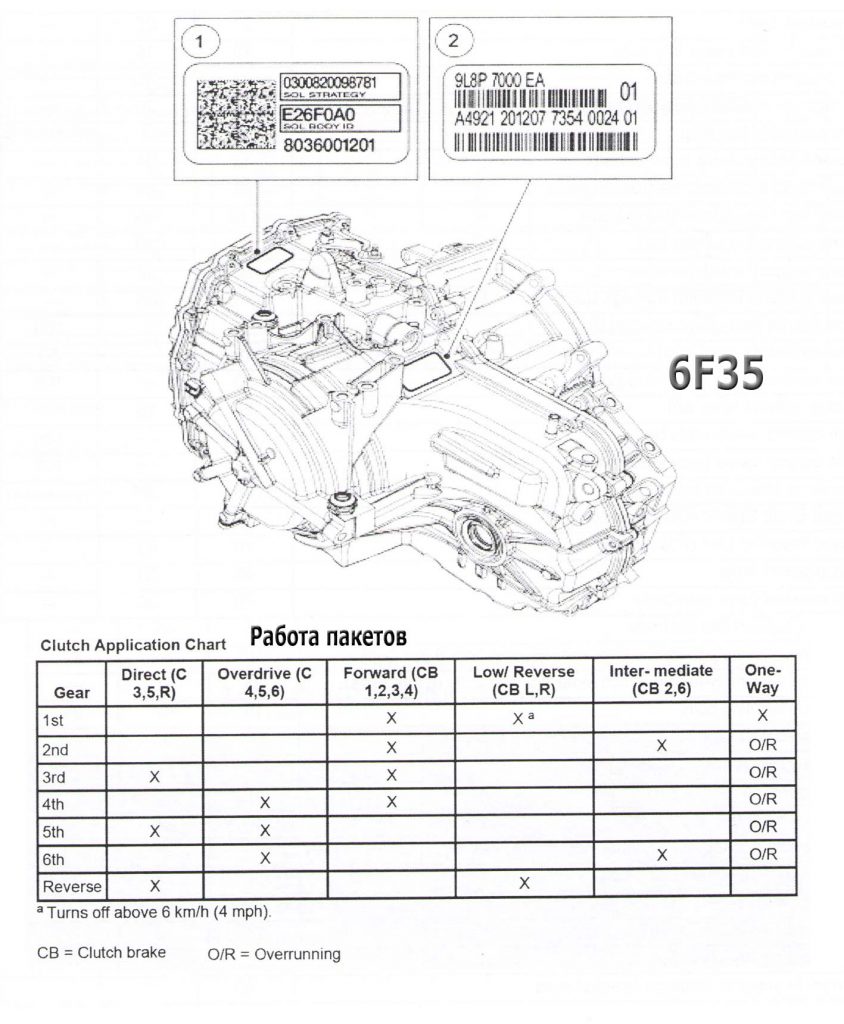 Correct pressure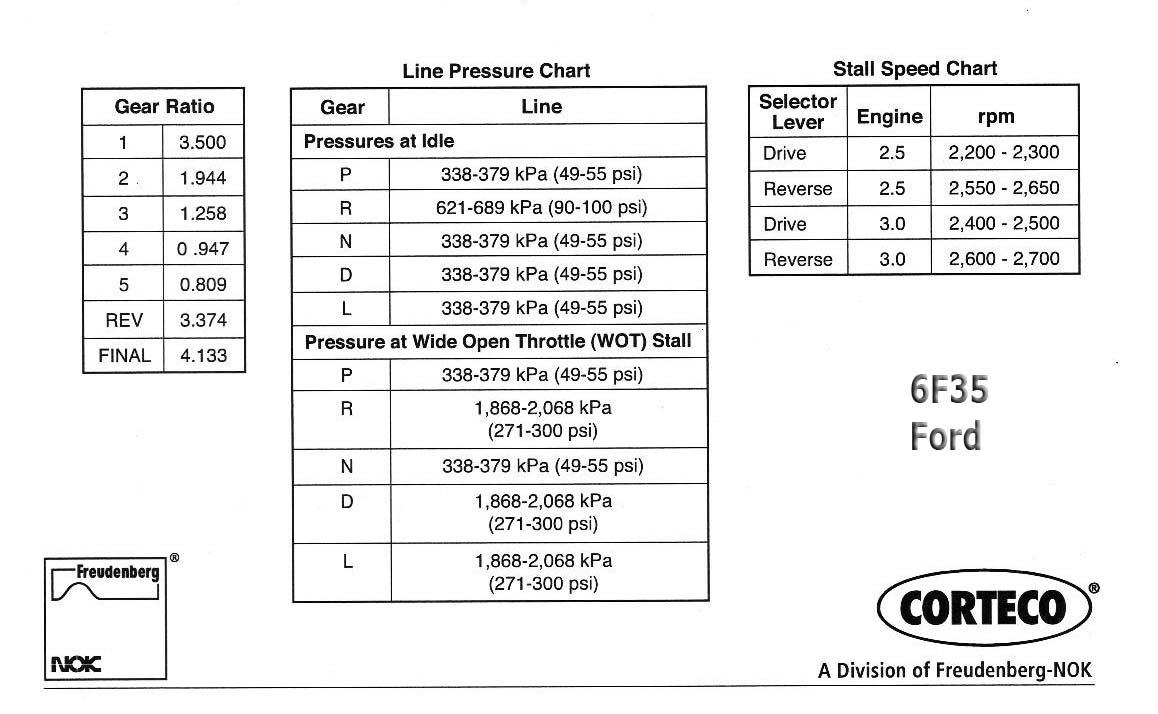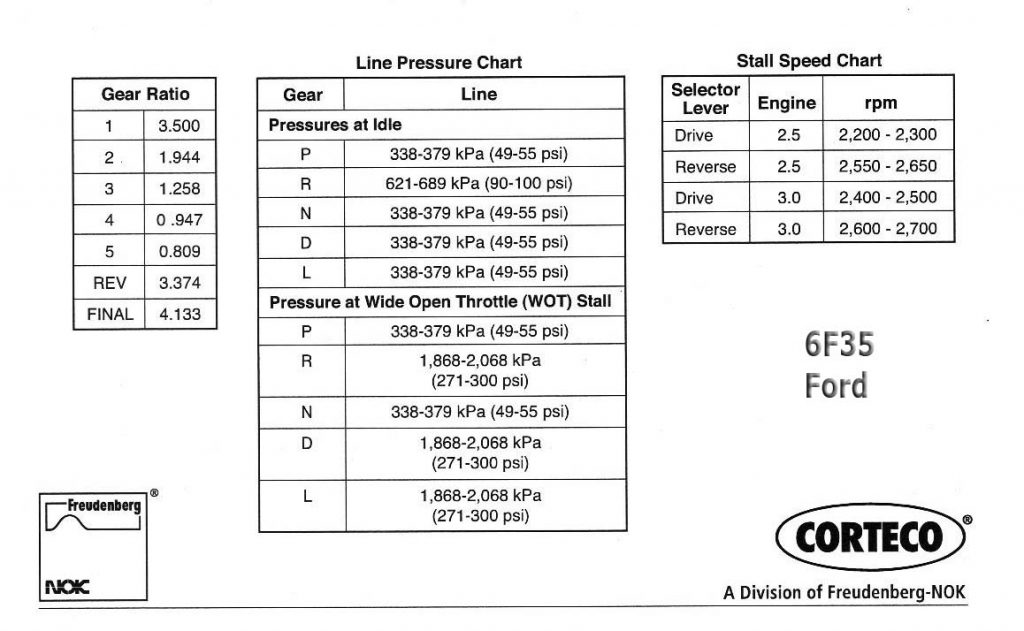 DOWNLOAD 6F30/6F35 Manuals pdf free