68RFE Information about rebuild transmission
RWD six-speed 68RFE transmission has a good reliability and service life of more than 300,000 kilometers. For this reason, such models of gearboxes can be found in the repair shops extremely rare. They can be operated without major repairs for many hundreds of thousands of kilometers.
68rfe transmission problems
At the same time, it is necessary to take into account the fact that to rebuild 68RFE transmission and, particularly, to do the overhaul is relatively expensive. It can be explained by a complicated design and large dimensions, what makes the removal of a gearbox more difficult. The overhaul includes the replacement of gaskets, seals, and a set of pistons. Friction clutch fails quiet often, and the valve body is considered to be not maintainable, so it's usually just replaced by a new one.
Teardown video
68rfe transmission fluid change
The company Chrysler recommends doing an oil change in the car every 40,000 kilometers. This procedure must be performed only at service center, and it involves the replacement of both, the transmission oil and the filter element. Transmission is extremely demanded on the fast driving especially on off-roads. This quickly leads to overheating and problems with lubrication. As a result of it the valve body and the oil pump can fail.

Fluid capacity: 17.5 qts
Fluid type: Aisin AS69RC, Mopar ATF+4
Filter Number: MOPAR 5013470A (2010-2017). MOPAR 5015267 (2007-2009)
Transmission scheme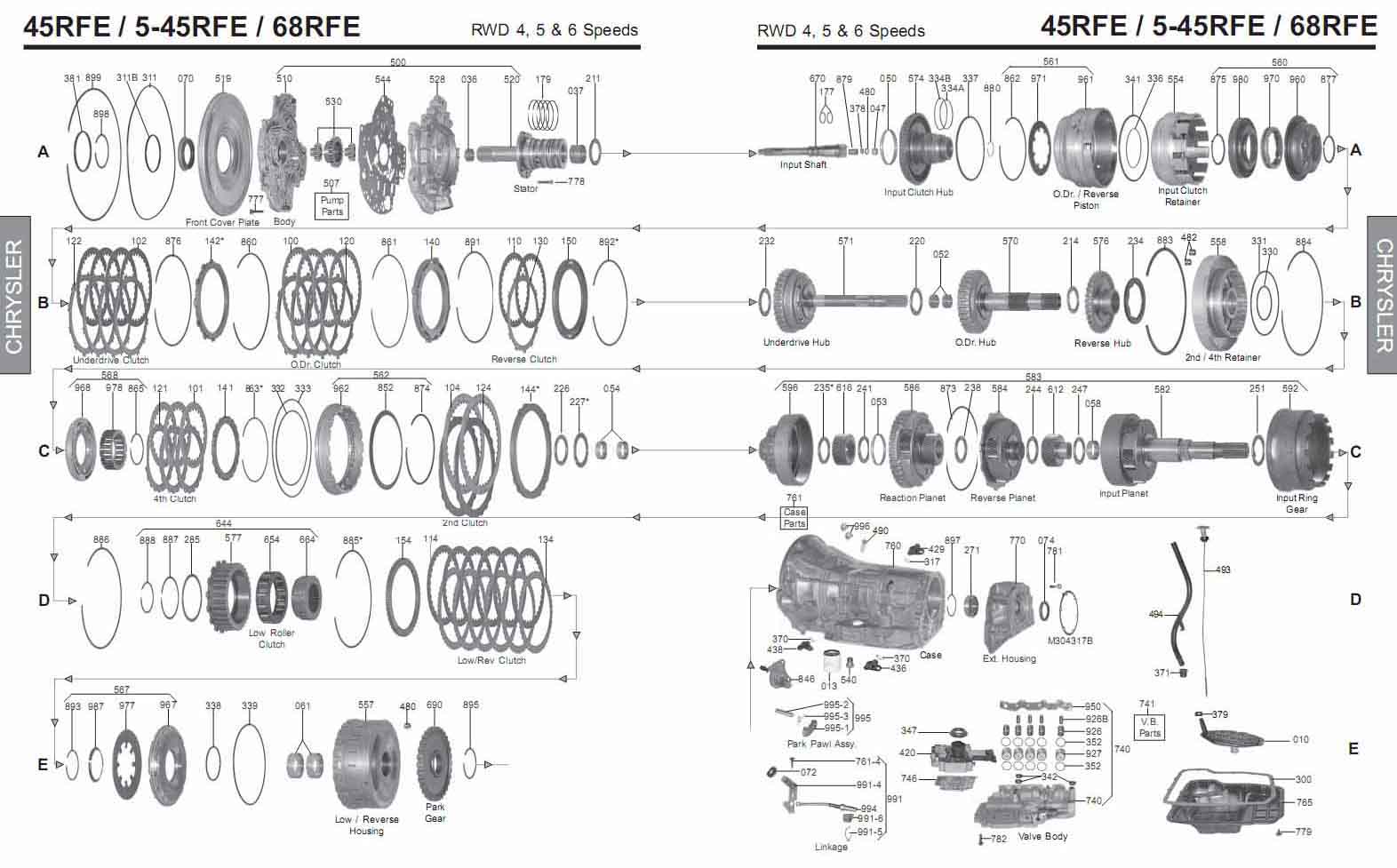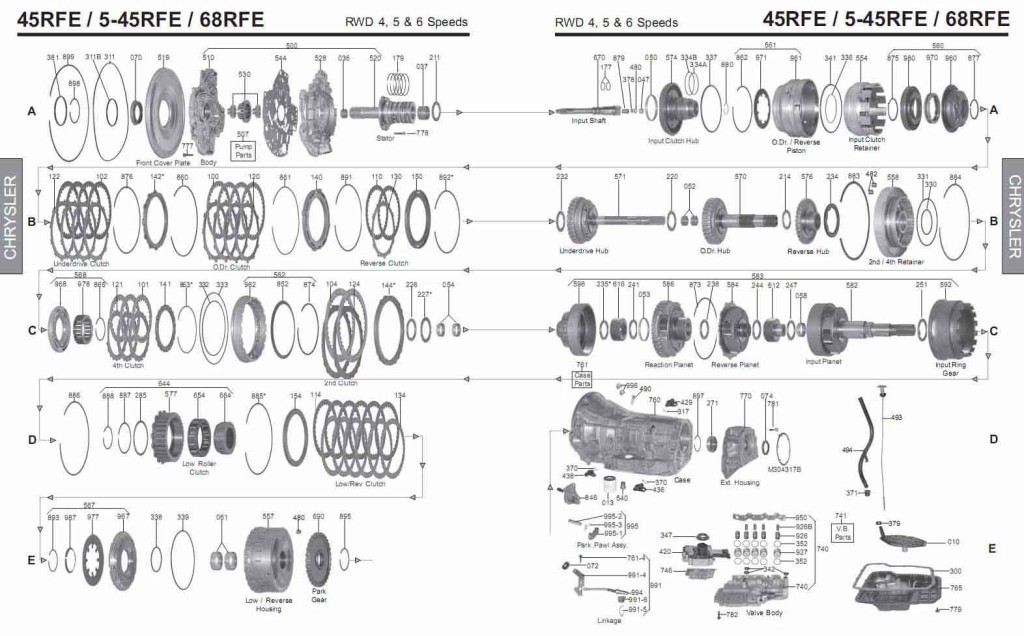 Parts for Rebuild 68RFE Transmission
Solenoids and Valve Body
Rebuild Kits
Torque Converter