Information about rebuild transmission 4T80E
Currently, due to its limited prevalence, this modification of the transmission differs very rare in the domestic market. At the same time, it must be said that in North America, this model of automatic transmissions is widespread. Therefore, at this time there are no difficulties with the purchase of spare parts. Automatic transmission 4T80E has rather simple design, which is typical for all transmissions, issued by North American manufacturers. Valve body has a minimum of electronic sensors, it is characterized by adequate reliability. The gearbox itself because of its specificity has larger dimensions, so it is necessary to use special tools for mounting during repairs of modified automatic transmission 4T80E.
4T80E Transmission problems
During correct exploitation the gearbox overhaul may be necessary after driving 300,000 kilometers. In most cases, services are changing the oil and special three-component filter. To carry out this procedure is recommended every 50,000 kilometers. During exploitation may occur problems with the pads, which begin to leak oil. Automobile owners should regularly inspect the condition of traffic on the pit or trestle. Overhaul of automatic transmission 4T80E consists in replacing the pads and rebuilding of valve body. In most cases, the valve body after a run of 200 — 300 thousand kilometers need cleaning by ultrasound complex.
4T80E Fluid change
Capacity:
7.5-10.5 liters
Fluid type:
Use any Dexron III ATF. Castrol, Mobil, Shell etc.
You also need 4T80E Filter: number 72710
Transmission parts scheme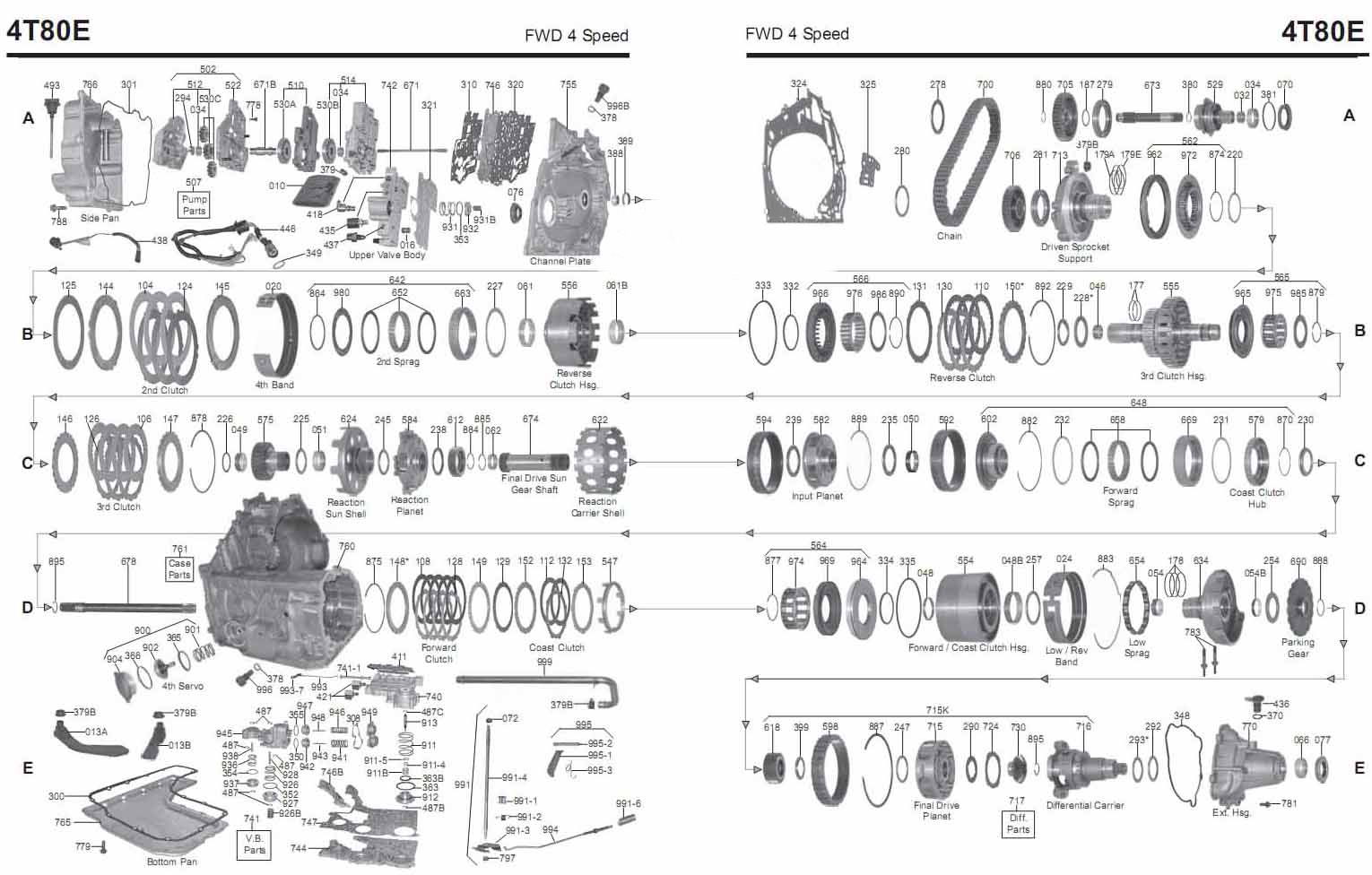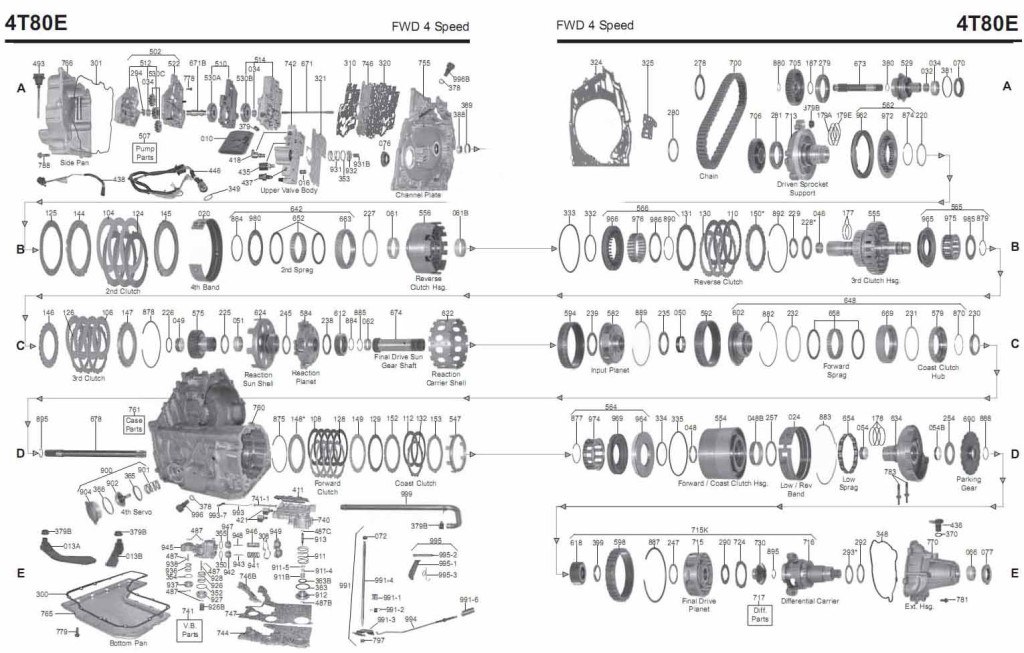 Shift Solenoid Replacement