Information about rebuilt transmission 4T65E / 4T60E
The automatic transmission 4T65E has retimed transmission shift strategy which allows optimal use of the engine's cardinality indicators. At the same time, we note that there is no possibility to change gears manually in the gearbox, and there is only a special sports mode, which resets the transmission and allows the engine to spin up to maximum speed.
4T65E Transmission Problems
The weak point of automatic gearbox 4T65E is bearings, which can come into disrepair already on the run at 150 — 200 thousand kilometers. As a rule, when the car gets this operational kilometer there is a need of major repair of gearbox. The major repair is a certain complexity due to the need to dismantle the gearbox from the car and carrying out repair works on the special stand. In some cases, it can be observed oil leaking out of the defective gaskets. In this case, the repair of gearbox consists in replacement of the rubber gaskets and cleaning the oil. Quite often there are problems with drum clutch which at aggressive driving burns quickly and needs to be replaced. At the same time, we note that the major rebuild of gearbox doesn't differ by high cost but it is necessary to dismantle the gearbox.
4T65E Fluid Change
Use DEXRON III fluid (2 gallons) and filter kit
Transmission 4T65e scheme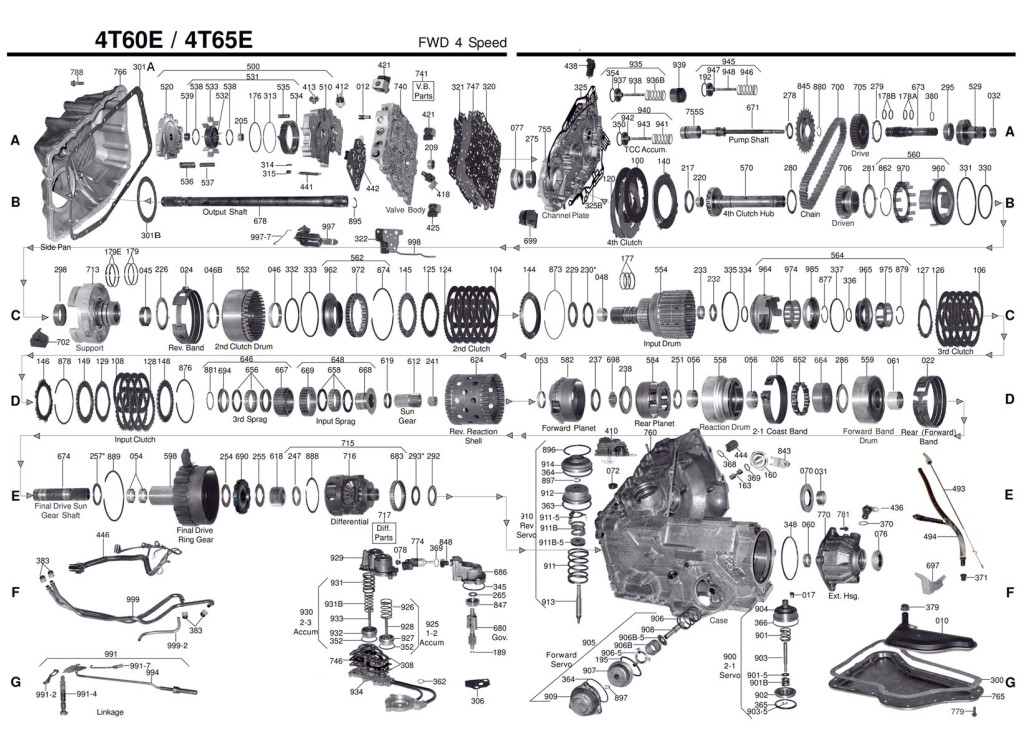 Power Flow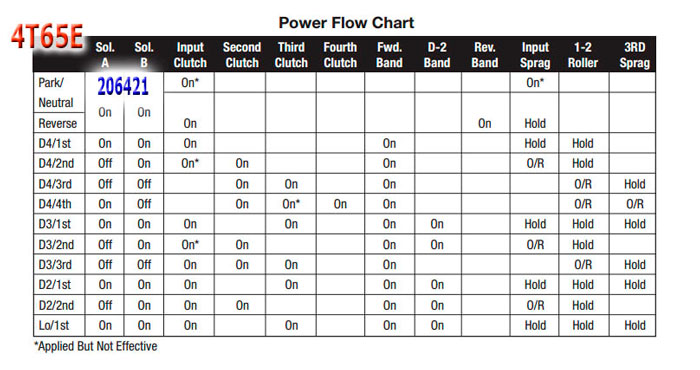 Solenoids scheme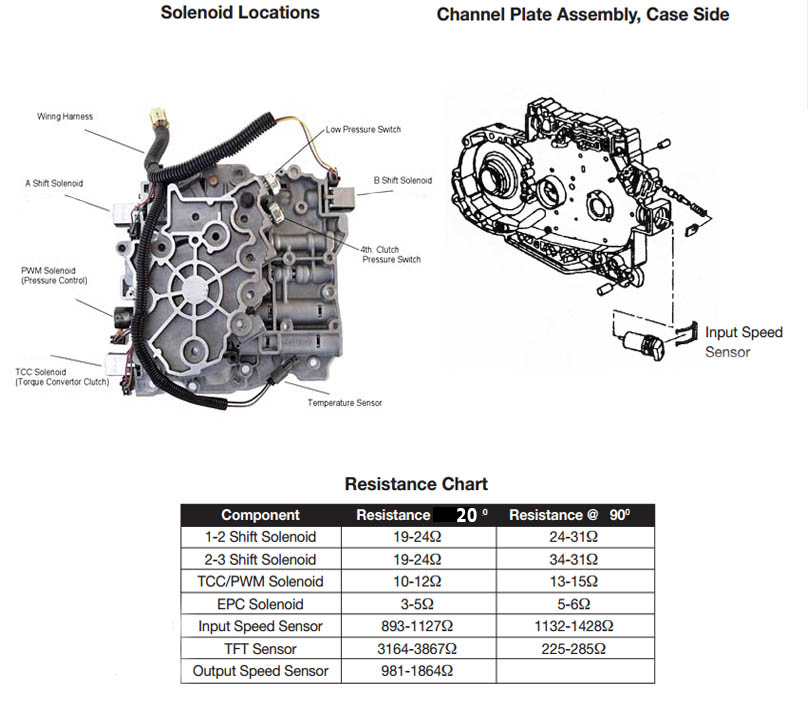 Valve Body Scheme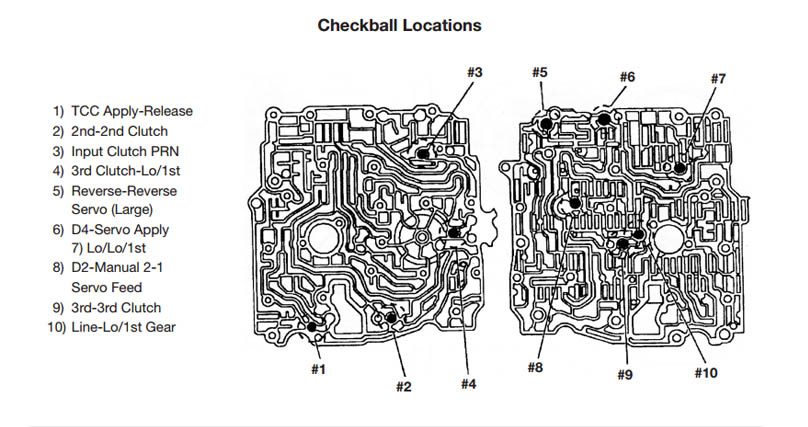 Valve Body Seal Difference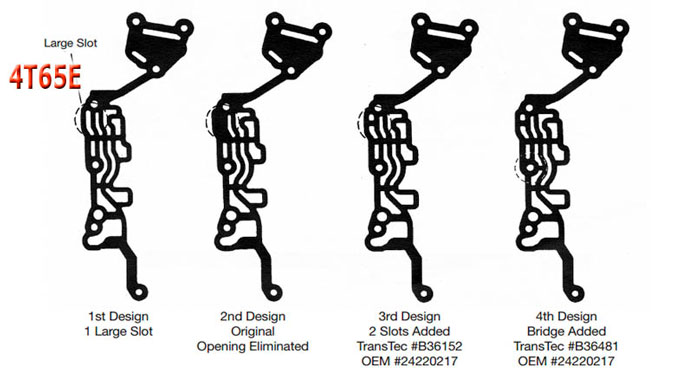 Parts for rebuild 4T65E (4T60E) transmission
What do you need for repair?
Master kits
Solenoids and Valve Body
TransGo Shift Kits (P1811/P0741)
How to fix P1811 Problem (TransGo)
Torque converter
Bands
Other