Information about rebuild transmission 4T45E 4T40E
In fact, this modification of transmissions was set up in several dozens of cars and recommended itself with the best hand.
Compact size of this gearbox suits its simple construction. Automatic gearbox 4T45E 4T40E didn't have the ability of manual gear change, but it had sport mode, that let to untwist the engine better. Valve body was responsible for lubrication and cooling of motor. Special work algorithm of valve body let to open solenoid packages and that provided effective lubrication and cooling of moving parts in the gearbox. This transmission represents a classic automatic gearbox by US manufacturers. Super modern technologies aren't used in it, but at the same time transmission provides effective power engine and there's no need in manual gear switching. Reliability combined with simple maintenance. Due to its simple construction these modifications of gearboxes are very easy to repair.
4t45e transmission problems and rebuild
As for breakings of Automatic Transmission 4T40E / 4T45E, there are some problems with torque converter, it can be broken because of using old oil. To avoid such things, you must change transmission oil every 50.000 kilometers. Otherwise you must repair 4T40E / 4T45E.
4T45E Solenoid Replacement
4T45E fluid type and capacity
Capacity:
Bottom pan removed 7 liters (7.4 quarts)
New converter 2.5 liters (2.6 quarts)
Complete rebuild 10 liters (10.6 quarts)
Type:
Use any Dexron III fluid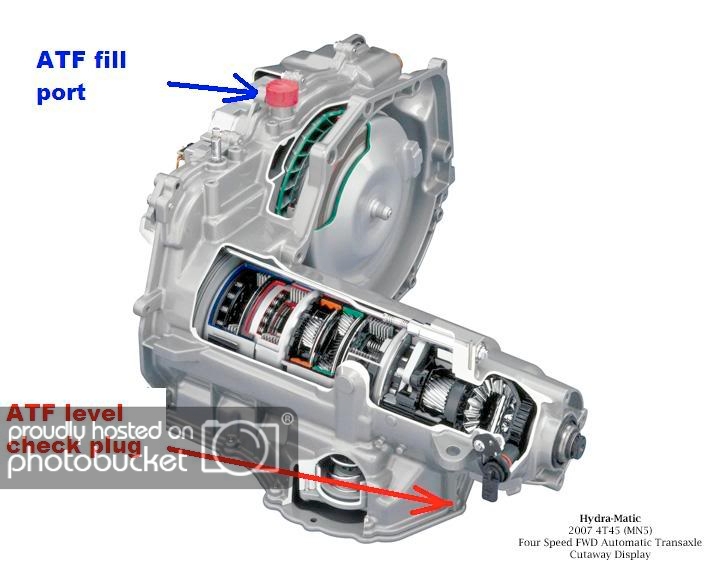 How to check oil level — video
Transmission parts scheme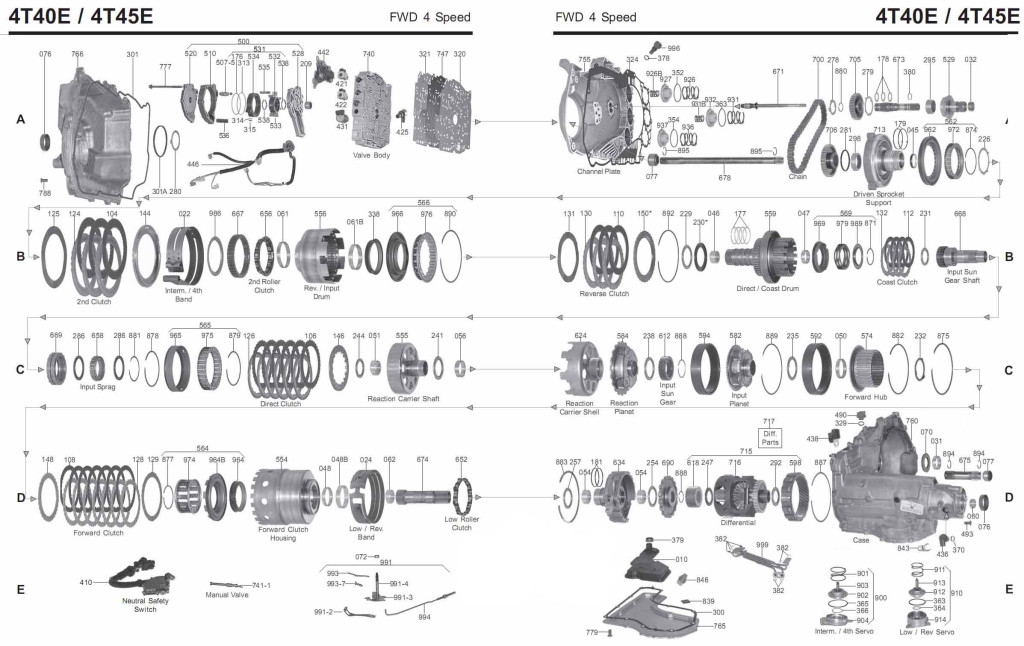 4T40E/4T45 manuals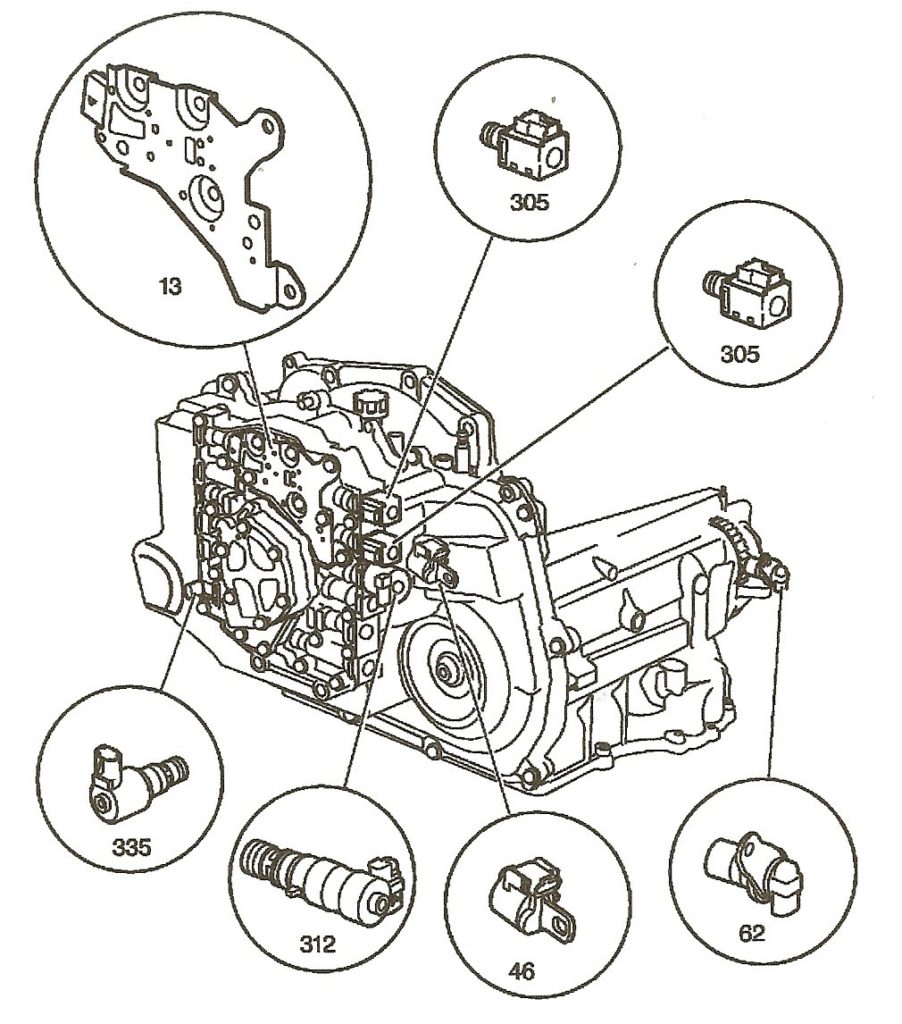 Buy online manual
Parts for Rebuild 4T40E/4T45E Transmission
Solenoids and Valve Body
Rebuild Kits
Torque Converter
Drive Chains
Drums and Bands
Rebuilt Transmission