Information about transmission 45RFE / 5-45RFE
Four and five-speed transmissions have more than 90% of interchangeable parts. It allows carrying out repairs easily. Automatic 45RFE proved itself as a durable and reliable transmission. Serious damage is a very rare thing. Despite the fact that this transmission was developed to be used with heavy-duty engines, it is compact. It can be explained by the active use of electronic control systems, which reduced the drive shafts and the valve body.
It's recommended to produce the preheating of 45RFE in the winter season. This procedure takes less than a minute and can get rid of many problems that are caused by the exploitation of the car in sub-zero temperatures. To preheat the transmission, it's needed to switch the selector in Drive mode, holding down the brake pedal for 1 minute. During this time, the oil in the box warms up to working temperature, which will allow it to provide excellent lubrication of moving parts.
45RFE/ 5-45RFE Transmission Problems
To repair 45RFE after 300,000 kilometers or more it's needed to replace the valve body and to inspect the condition of the drive shafts. Typically, the clutch drum is burned, forcing to produce a replacement of it. Rubberized gaskets and oil seal of the pump must also be replaced.

Fluid type and capacity
Capacity: 10.5-11 l.
Fluid Type: MOPAR +4 or Dexron 3-6
How to change transmission fluid & filters 5-45 RFE
5-45RFE Teardown Video
45RFE to 545RFE TRANSMISSION from 4-Speed to 5-Speed
TransGo Shift Kit Installation 5-45RFE
Service Kit
Transmission scheme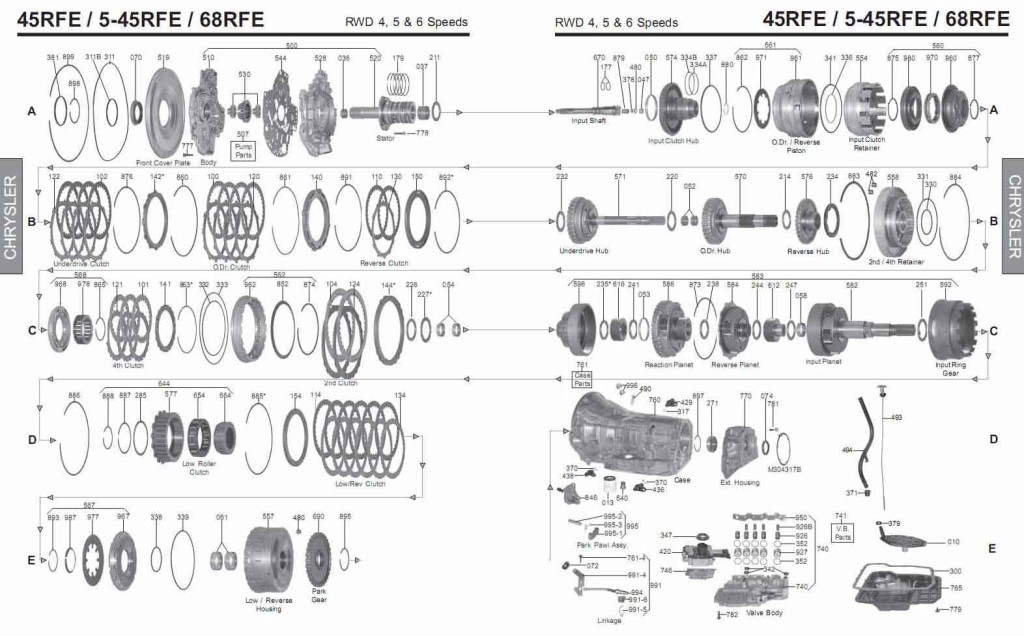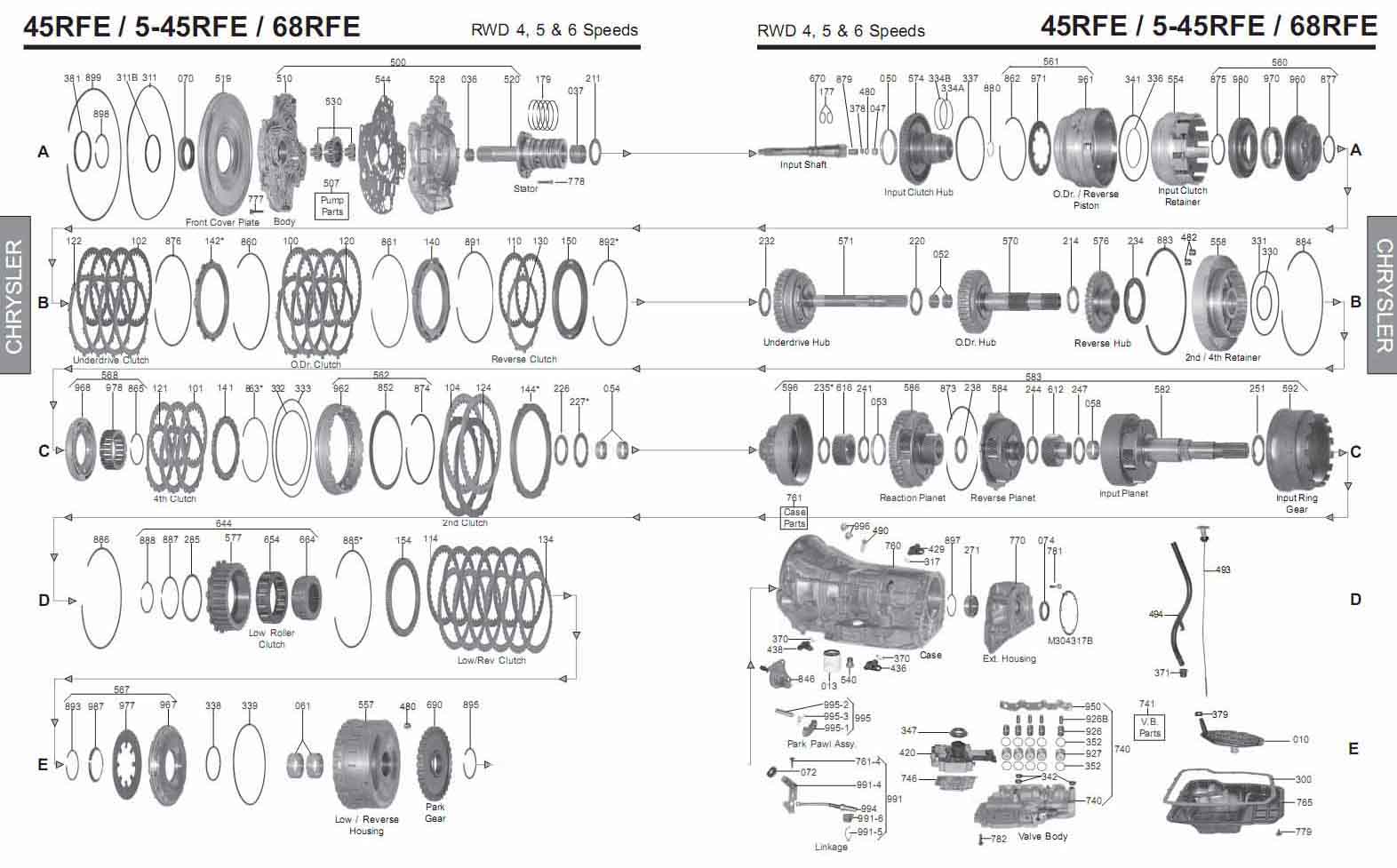 5-45 RFE Transmission diagnostic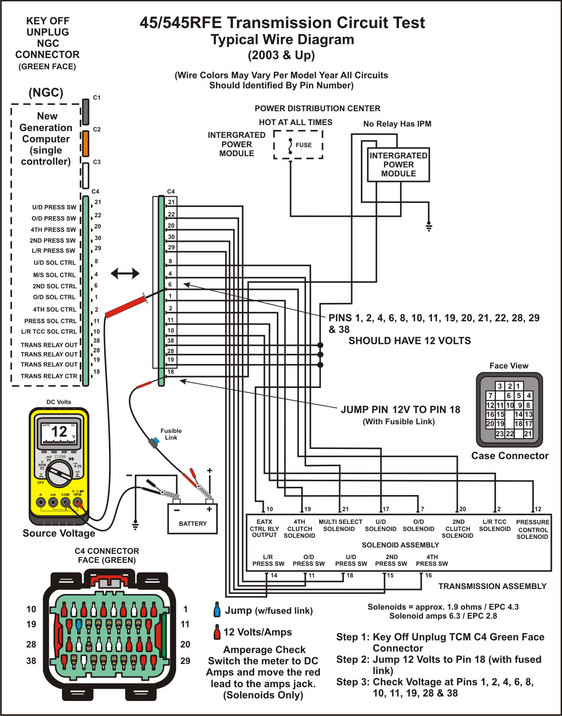 5-45RFE Solenoids Identification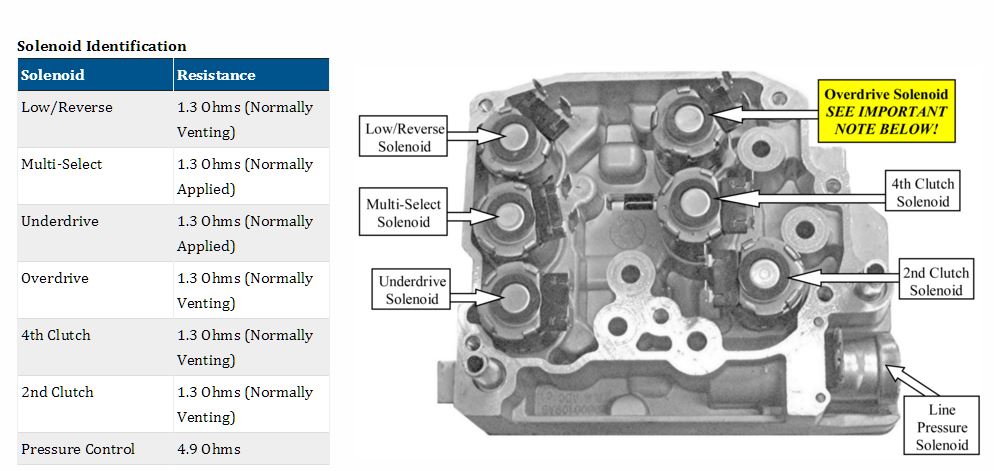 45RFE Clutch Work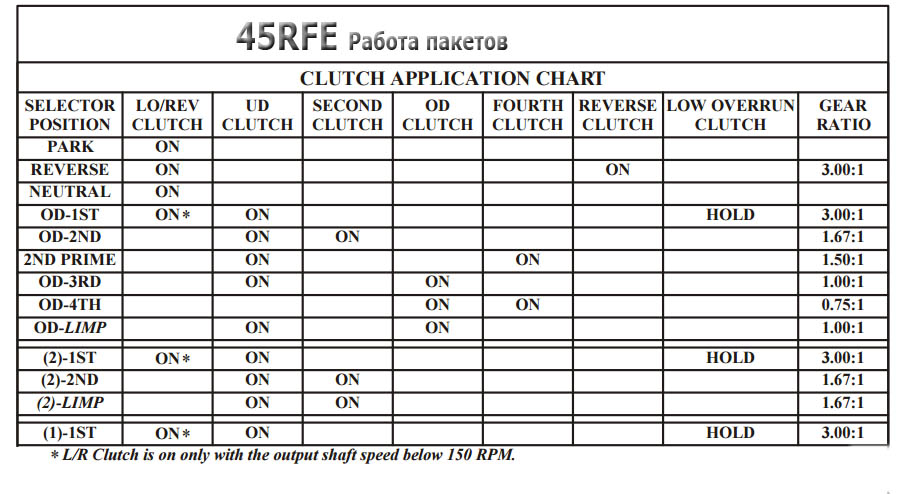 Parts for rebuild 45RFE / 5-45RFE transmission
What do you need for repair?
Rebuild Kits
Solenoids and Valve Body
Torque converter
Other Parts