Information about rebuild transmission 3T40 / TH125C
One of the biggest automobile companies General Motors represented a new generation of three-staged gearboxes 3T40 / TH125C in 1980. This gearbox has got simple construction. Forced lubrication system and cooling system were used in first modifications. Actually this really improved reliability index but diminished the quality of lubrication. Automatic Transmission 3T40 / TH125C was customized and it got a reliable valve body, that helped to increase the quality of lubrication system. As a result, automatic Transmission 3T40 / TH125C recommended itself as a simple and reliable gearbox, that can bear 500.000 kilometers without an overhaul.
3t40 transmission problems
Rebuild of Automatic Transmission 3T40 / TH125C is all about changing stuffing boxes and gaskets. Our masters know how to repair 3T40 / TH125C. The replacement of steel wheels and frictions is rare. Available repair kits let do all work without problems. In fact, the car owner can do this stuff himself. The main complexity is dismantling of gearbox. This automatic transmission is huge and very heavy. That's why it is necessary to set up chains and suspension cables, that allowed to dismantle the gearbox successfully.
3t40 transmission fluid change
Capacity: 4.8QTS (half)
Fluid Type: ATF Matic Fluid D
Transmission scheme parts diagram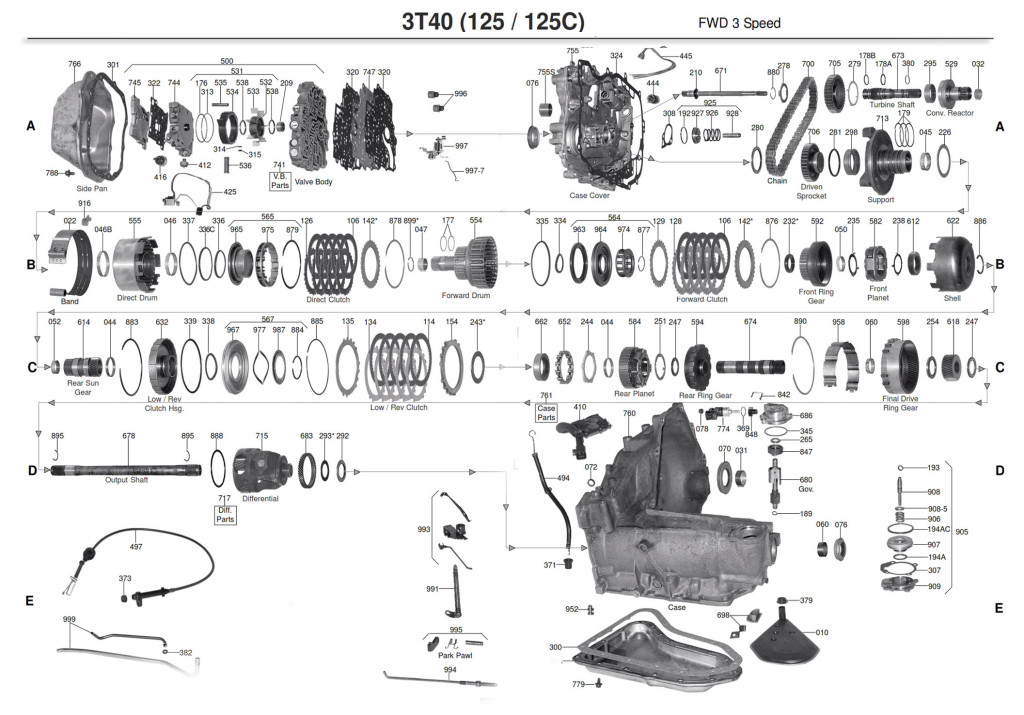 Transmission 3T40 scheme with information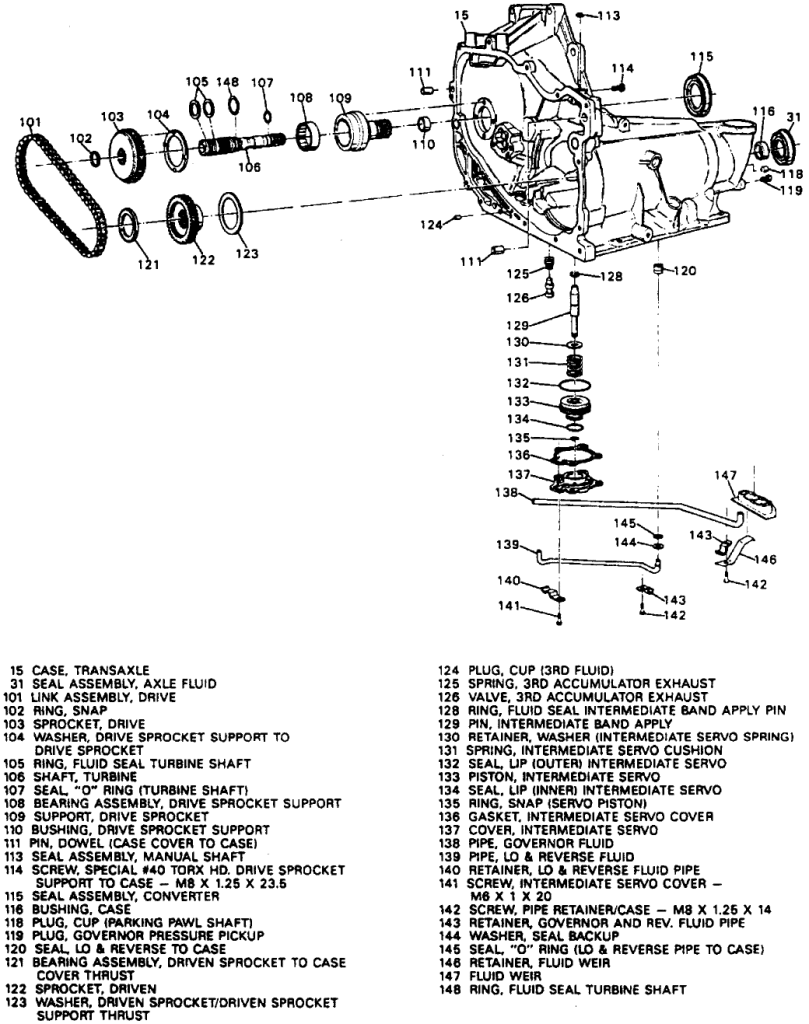 transmission identification