Best Automatic Transmission Fluid - How to Choose?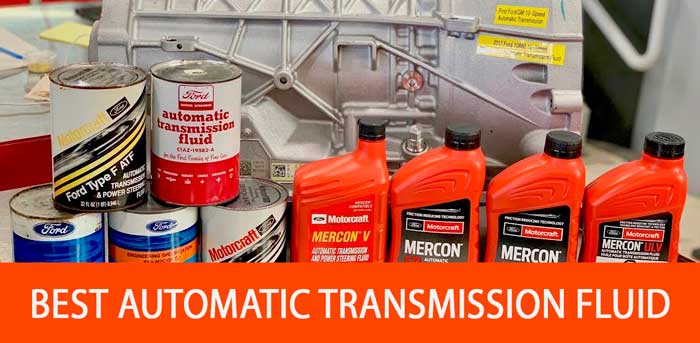 Correct and well-coordinated operation of the automatic gearbox depends on the level, quality and type of transmission fluid used. Therefore, choosing it for your automatic gearbox be very careful and take into account all its characteristics and features. In the case when you regularly replace the ATF but use its unsuitable type, it will still end up causing problems and even damage to the gearbox. If the question of choosing the correct type of fluid for transmission for you is still a mystery that you can not solve yourself, then read this article. Also: How to Check Transmission Fluid Level? Here you will find all the necessary information.
What is Automatic Transmission Fluid For?
Transmission fluid is an indispensable aid in the proper functioning of the gearbox, provided that you use its correct type. What is its use:
lubrication of parts;

maintenance of normal pressure;

cooling;

prevention of oxidation;

protection against rust and corrosion.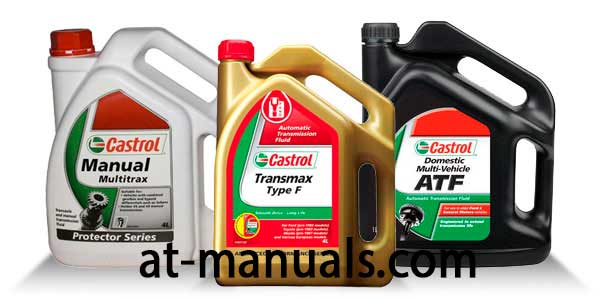 The main task of transmission fluid is lubrication of details, maintaining pressure and normal temperature. Lubrication is necessary for the smooth and uniform movement of parts, transfer rings are driven by fluid pressure, as well as clutch discs. This makes it possible to switch gears, and cooling protects the transmission from high temperatures.
But the choice of suitable fluid for the gearbox isn't just important for an automatic transmission. Vehicles with manual gearbox also use a variety of lubricants. The difference is that for a manual transmission, its type is not so important. This is due to the fact that the main cause of problems or breakage of the manual gearbox is the ingress of foreign particles and dirt into the liquid during its long operation, and the automatic gearbox — pollution, pressure fluctuations and overheating. It can be concluded that the choice of the correct type of transmission fluid for cars with automatic transmission depends on the long and high-quality operation of the transmission. Take this issue seriously and competently and make sure that you do not have problems with the gearbox
How to choose a good fluid for automatic transmission?
Will you be able to say without hesitation which transmission fluid is the most suitable for your car's gearbox? Of course, you can answer that the most suitable transmission fluid for an automatic gearbox is the one proposed for use by the manufacturer of the car, and this can be read in the operating instructions. And this is quite right because no one better than the manufacturer does not know about the technical characteristics of the car and what is needed for its smooth operation.
However, not only automakers are competent in matters of what the car needs. In the production of liquids for the automatic transmission is also taken into account the fact that many models of cars need different approaches to care for it. This is the reason for such a wide variety of types of transmission fluids offered on the market today, which differ in properties and components included in its composition. Each car owner likely already has an idea of what type of fluid to use for his car. However, he may face the problem of selecting the transmission fluid again if you change the make of the car, for example. He will need to try again and experiment until he finds something that will be suitable for his gearbox. To make this process a little easier, and at least have a general idea of what types of fluids are suitable for different car models, check out the data below:
Car
Fluid Type

MERCON V

ATF +4

Ford (DuratecHE)

MAZDA (Europe / Asia)

MERCON LV

DEXRON VI

MATIC S, MATIC D, K

All Honda (except CVT)

Acura (except CVT)

ATF DW1

TOYOTA ATF WS

Most Toyota, Lexus, and Volvo

Some Audi and Volkswagen

TOYOTA ATF-T IV

SP-IV