Information about rebuild transmission AW 55-50SN -51SN
A new modification of the transmission appeared, which fixed all the minor bugs of the hydraulics and changed the algorithm of the gears. All this has allowed improvement to the automatic aisin transmission AW 55-50SN -51SN. Service and repair work of automatic transmission AW 55-50SN -51SN were simplified. This modification was made on the basis of the four-speed transmission from the Aisin company. A special feature of this modification is the active use of automated systems. All this has had a positive impact on the smoothness of the gear changes and vehicle dynamics. As the basis of the lubrication system, improved solenoids were used that are fully regulated by automatics. At the same time the use of such a wide number of different automatic systems had a negative impact on reliability. Various sensors and electronic systems often broke down and required immediate repair. In most cases the repair of AW 55-50SN -51SN wasn't difficult.
AW55 50sn transmission problems
Another problem of the automatic transmission is hydraulics, which came into disrepair after 100 – 150 000 kilometres. Regular oil and filter elements change had to be performed. According to the manufacturer this must be performed every 50.000 kilometres.
Symptoms and problems
AW55 50sn transmission fluid
Transmission fluid Mobil 3309 or Toyota Type T-IV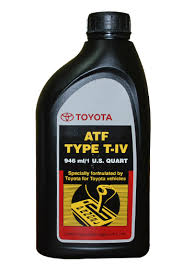 Transmission scheme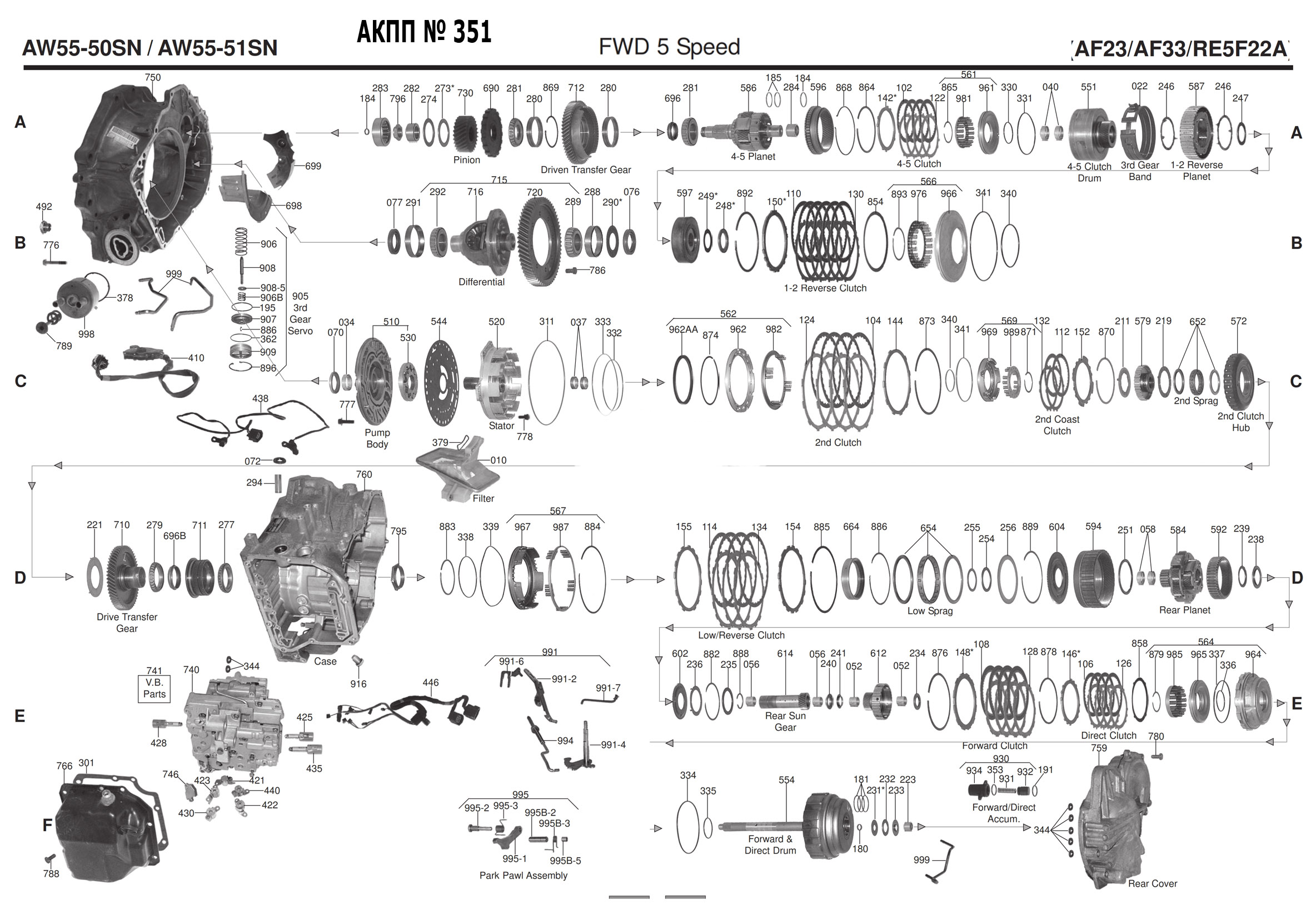 AW55-50SN Fluid capacity manual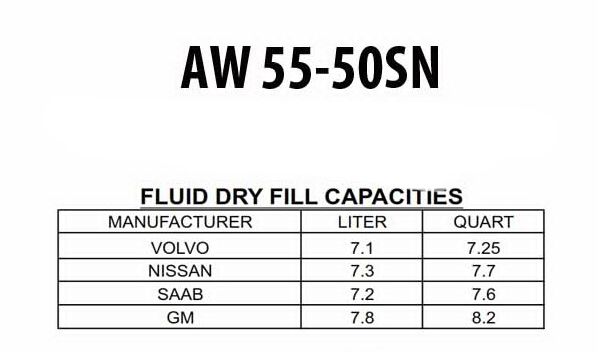 AW55-50SN Solenoids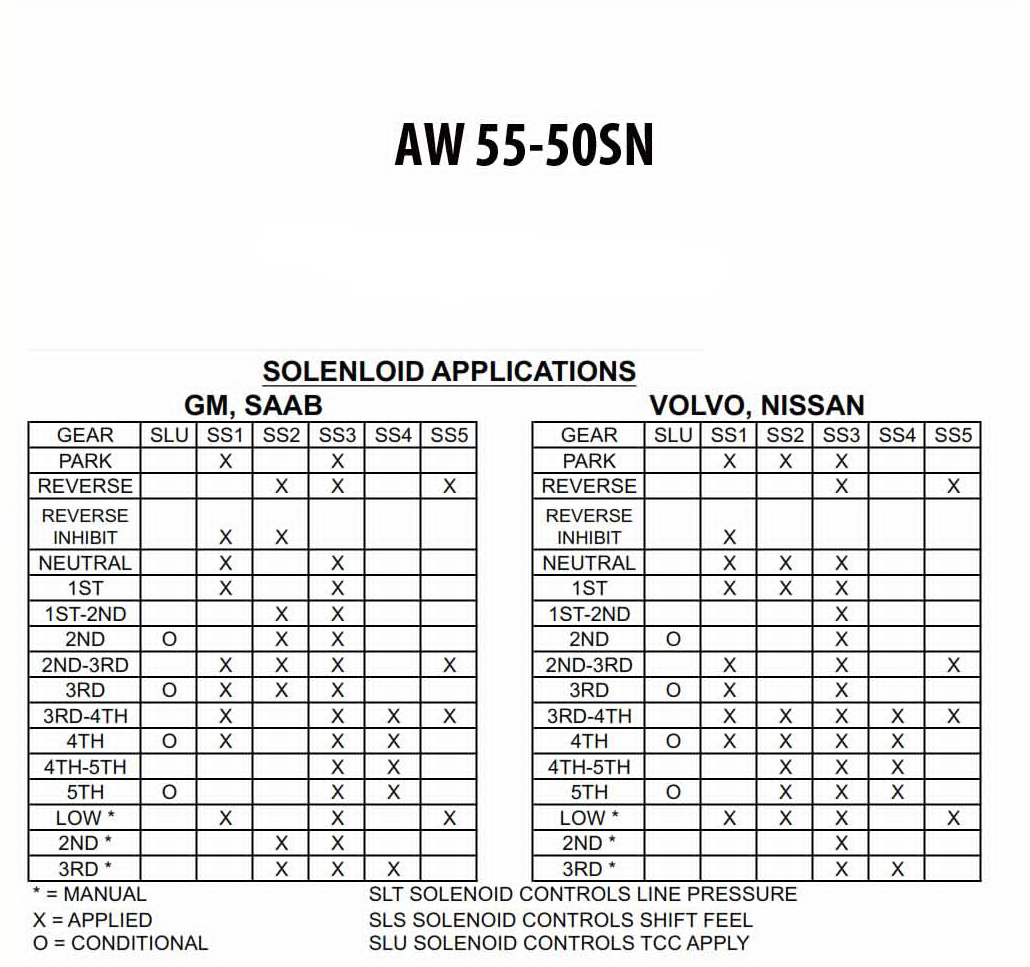 Solenoids Adjustment and Relearn Procedure

AW55-50SN Valve Body Works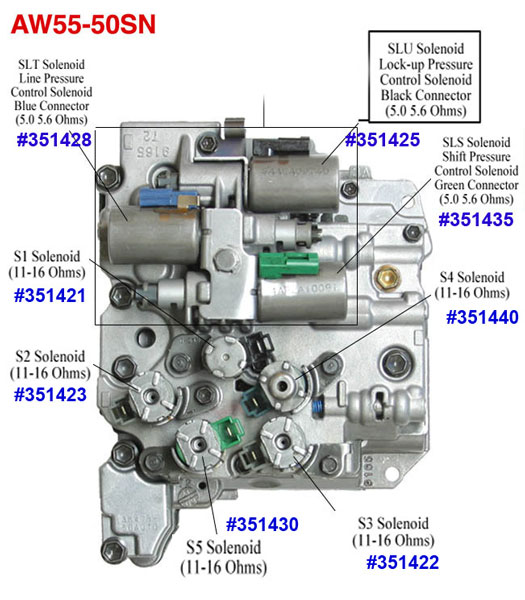 AW-55-50SN Clutch and Band Applications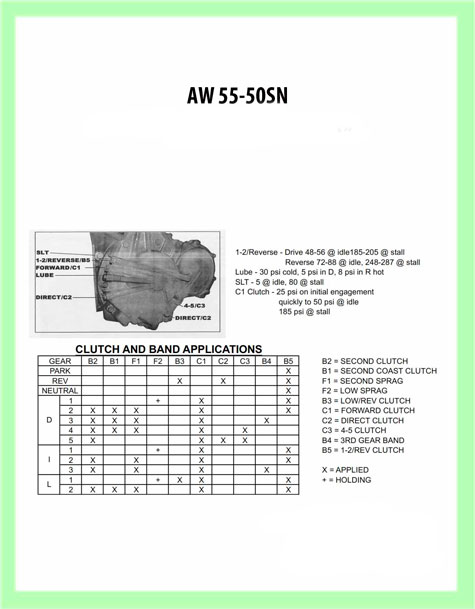 AW 55-50SN Torque Specifications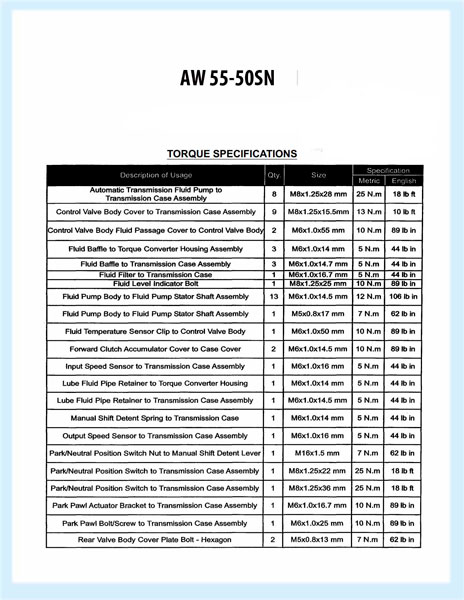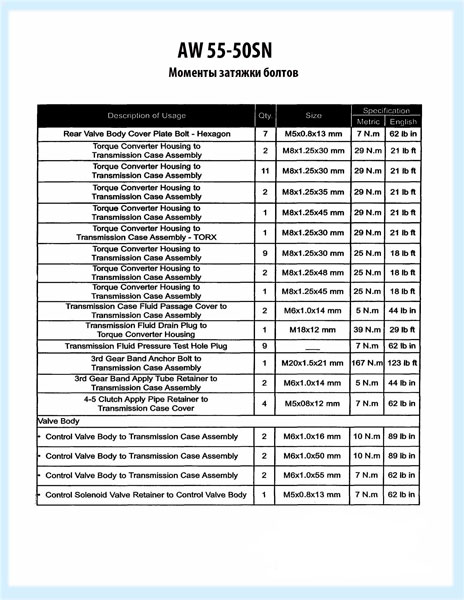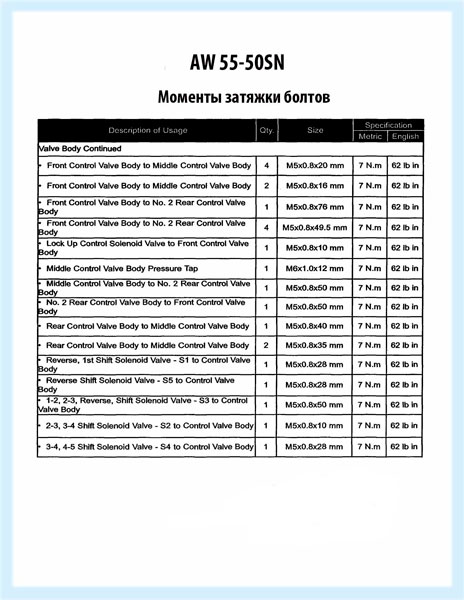 AW55 50 transmission problems
The linear solenoids determine the engagement by adjusting hydraulic pressure.
The shift solenoids (S1, S2, S3, S4, and S5) determine the basic parameters for different shift points, based on the accelerator pedal and vehicle speed. The quality of the shift is decided by the control of the torque through the transmission.
Parts for rebuild AW55-50SN transmission
What do you need for repair?
Master kits
Solenoids and Valve Body
TransGo Shift Kits
Torque converter
Bands